Via Banking Day legend Ian Rogers:
Hidden industry self-assessments must be published pronto and APRA must lean hard on banks to ensure that they are, scrutineer Graeme Samuel told a parliamentary hearing yesterday.

Recalcitrant banks – including ANZ and Bendigo and Adelaide Bank and Macquarie Group – need a "reality check", Samuel told the Standing Committee on Economics at a hearing in Canberra yesterday.

More than 30 financiers, insurers and superannuation funds supplied these self-managed inquiries into their culture, governance and accountability 10 months ago and only a handful are in the public domain, including those from Westpac, NAB and Australian Super.

Chair of the recent Capability Review into APRA, Samuel did not waste his time before the House of Representatives' committee.

He chastised ANZ and its chair, David Gonski, over a lame, 200 word summary of the self-assessment published on the bank's Bluenotes portal three weeks ago. It was a piece labelled "rather strange" by Samuel.

Samuel doubled-down on his theme before MPs: "These self-assessments really ought to be made public," he said, implying that APRA must find the mettle to do so if banks and others still keeping them secret won't release their self-assessments.

Or, as seems likely, will the task fall to either to the House or Senate's Economics committees?
Well, yeh, it will. Why? This, via the AFR, more Samuel:
He said he was underwhelmed by comments by APRA chairman Wayne Byres that pushed back against his recommendation of snap inquiries, but believed the regulator had come around to his way of thinking.

"We were a bit disappointed in the reaction … we were a bit disappointed in the push-back," Mr Samuel said.

…Mr Samuel, a former chairman of the Australian Competition and Consumer Commission, stopped short of giving Mr Byres his full endorsement, saying it was a case of wait and see.
Can we sack Mr Byers now? The Parliament has no faith in him. APRA staff have no faith in him. Kenneth Hayne has little faith in him. His own supervisor has little faith. APRA data has been exposed as  a joke under his watch. And he is indebted to a housing bubble mad government for keeping him on when he should have been unceremoniously fired for allowing the total collapse of lending standards during the last housing cycle.
What have you got to do to get the boot in this place. Kill somebody?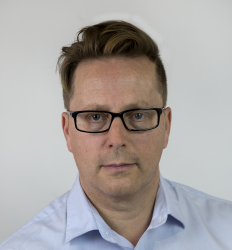 Latest posts by David Llewellyn-Smith
(see all)