Via Reuters:
Japan imported its first cargo of liquefied natural gas (LNG) from China in July as utilities from the world's biggest buyer of the fuel seek out new suppliers and try to lower costs amid tough competition at home.

The shipment illustrates the increasing flexibility of the Asian LNG market. China has become the world's second-largest LNG buyer amid a surge in domestic gas usage. However, the country has started to re-export shipments amid a lull in summer gas consumption and Japanese buyers are scooping up the cargoes to reduce their fuel expenses.

The cargo of 70,560 tonnes of LNG was shipped from the Hainan LNG Terminal, which is operated by state-owned CNOOC Ltd, to Chita near Nagoya, where Toho Gas jointly operates an LNG terminal with JERA, according to a source familiar with the matter.

It was delivered at $5.68 per million British thermal units (mmBtu), below Japan's average import cost of $9.50 per mmBtu for LNG during July, according to Ministry of Finance data released on Thursday.
CNOOC is a partner to Shell on Curtis Island and to Woodside on the North West Shelf. So the cargo could have easily come from one of these. Or somewhere else. Most contracts for supply have destination clauses to prevent this kind of reselling and the fact that it was moved on at such a cheap price suggest it was spot cargo anyway.
But it again underlines the absurdity of the Australian gas cartel. QLD's Curtis Island does sell spot cargoes into Asia. These are currently going for about $7.50Gj. At the net-back price defined by the ADGSM, we should be able to buy our own gas instead at $6Gj. Yet the local price is still hovering at $8Gj and contracts are at $10-11Gj.
In short, in all likelihood various Asian markets can now trade Aussie gas, adding mark-ups along the way, at deep discounts to the same prices that we pay for the same gas.
Hurry up your review, Minister Canavan.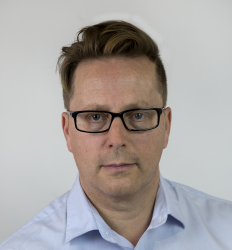 Latest posts by Houses and Holes
(see all)