CoreLogic has released its monthly chart pack, which reveals that Australian rents have begun to climb-off the canvas.
After recently slowing to a record low 0.4%, annual national rental growth ticked up to 0.7% in August: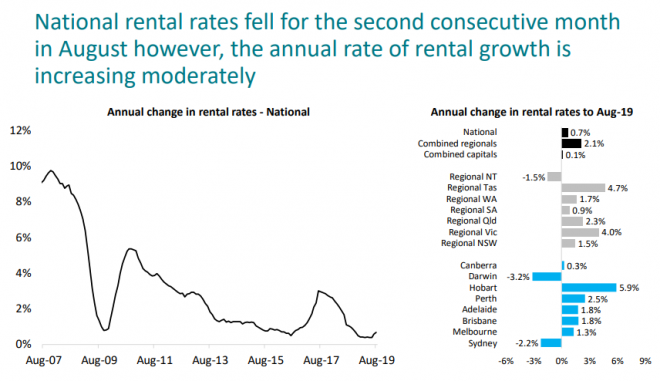 Across the capital cities, rental growth has improved from a recent low of -0.1% to 0.1%.
There is significant variation across the capital city markets, however, with falls across Sydney (-2.2%) and Darwin (-3.2%) more than offset by rises elsewhere. That said, rental growth is only 'strong' in Hobart (+5.9%).
Due to the recent lift in dwelling values, rental yields have begun to fall; although they have recovered markedly from the July 2017 trough: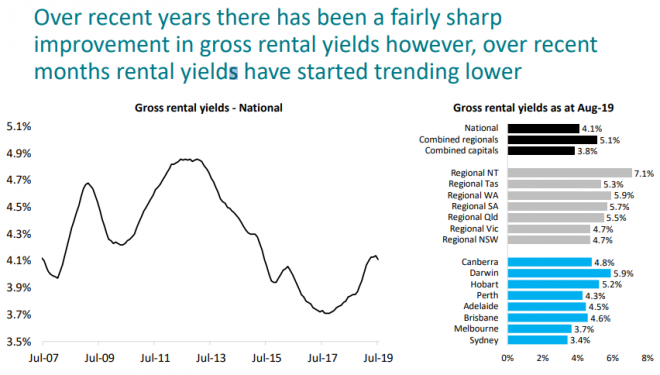 Yields remain terrible across Sydney (3.4%) and Melbourne (3.7%), despite the sharp fall in dwelling values from the 2017 peak. This suggests that these two markets remain significantly overvalued.
Looking ahead, rents should continue to rise on the back of strong population growth: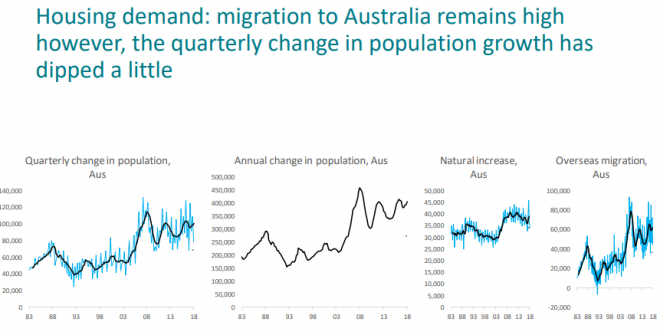 Meeting falling dwelling construction: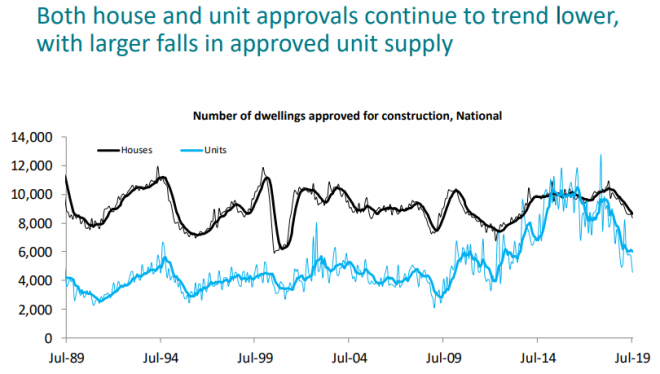 That said, weak wage growth and a worsening labour market should limit any increase, since you cannot leverage rents.
Leith van Onselen is Chief Economist at the MB Fund and MB Super. Leith has previously worked at the Australian Treasury, Victorian Treasury and Goldman Sachs.
Latest posts by Leith van Onselen (see all)