Via ANZ:
Households' perception of current financial conditions fell 4.8% last week, more than reversing a cumulative 1.7% gain over the previous two weeks. Meanwhile, sentiment towards future financial conditions rose 2.1%, its third straight weekly increase.

Encouragingly, households' assessment of current economic conditions bounced 2.1%, entirely reversing the prior week's fall. Consumers were less optimistic about future economic conditions, however. Their assessment fell 3.5% to 111.5 (versus a long term average of 113.9).

The 'time to buy a household item' subindex fell 2.3% last week, only partially reversing the sharp 5.2% rise in the prior week. Four-week moving average inflation expectations were unchanged at 4.3%, though the weekly value dipped to 4.1%.

"Confidence was unable to hold on to all of the gains over the previous two weeks, despite a stronger-than-expected GDP report. After appearing to shrug off the news about higher interest rates from one major bank the previous week, the decision to raise mortgage rates by another two majors appears to have dampened sentiment. A sharp fall in households' assessment of current finances last week certainly points toward this.

"Though a rise of 10–15bps is relatively small, the current environment of falling house prices and sluggish wage growth may have households more concerned than they might have been in more 'normal' times. Still, the fall in confidence is not large and overall sentiment is still above average.

"We expect a solid jobs report on Thursday, which should provide some support for confidence in the near term. That said, geopolitical developments continue to evolve and have the potential to weigh on the outlook of consumers."
"Stronger than expected" and "strong" are two very different things. Full report.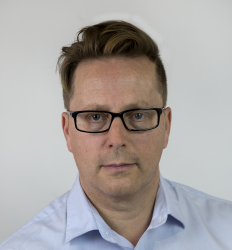 Latest posts by David Llewellyn-Smith
(see all)