Earlier this year, the Productivity Commission recommended the federal government commission a review of the retirement income system, including the interaction of superannuation, government pensions and, potentially, taxation:
RECOMMENDATION 30: INDEPENDENT INQUIRY INTO THE RETIREMENT INCOMES SYSTEM

The Australian Government should commission an independent public inquiry into the role of compulsory superannuation in the broader retirement incomes system, including the net impact of compulsory super on private and public savings, distributional impacts across the population and over time, interactions between superannuation and other sources of retirement income, the impact of superannuation on public finances, and the economic and distributional impacts of the non-indexed $450 a month contributions threshold. This inquiry should be completed in advance of any increase in the Superannuation Guarantee rate.
As expected, the Morrison Government looks to have excluded a bunch of sensitive issues from the terms-of-reference. From The AFR:
The yet-to-be-released terms of reference for the retirement income review are being cautiously drafted by Treasurer Josh Frydenberg, with Prime Minister Scott Morrison also making sure the review does not open up a Pandora's box of political problems.

Industry experts have pushed for sensitive issues to be probed, such as including the value of a retiree's home in the means test for the age pension and aged care, lifting the qualifying age for the government pension and overhauling generous superannuation tax breaks for the wealthy.

The government has in effect ruled out touching these.

Government sources said the review's terms of reference had been "narrowed" since drafting began months ago…

One person said "sacred cows" in the age pension and superannuation system review were unlikely to be hit, and another source said there were "no go" zones for the government.

The contentious issue of whether or not the legislated rise in compulsory superannuation contributions from 9.5 per cent to 12 per cent should proceed will not be excluded from the review, though Mr Morrison has said he has no plans to change it.
I cannot blame the Morrison Government for excluding these contentious issues, given the flack Labor copped during the recent election over franking credits.
That said, I am relieved to see that the legislated rise in the superannuation guarantee has been left on the agenda, which should hopefully give the Coalition cover to cancel the policy.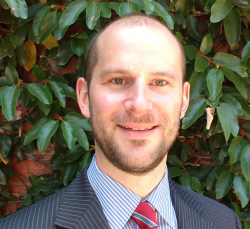 Latest posts by Leith van Onselen
(see all)