The Morrison Government continues to face mounting pressure to raise Newstart benefits for Australia's unemployed.
Yesterday, Monash researchers released a study showing that many Newstart recipients are suffering from poor health and often too sick to work or study:
"It's hard to work when you're sick. We found large disparities between the health of people receiving Centrelink benefits and wage earners," lead researcher Professor Alex Collie said.

"Some of the findings are quite concerning, particularly the high rates of mental health problems experienced by benefit recipients. We also found that disability pensioners had more than double the rate of hospital admissions compared to wage earners.

"People on Newstart were three times more likely to report having at least 10 health conditions," Collie said.

"Our study suggests that efforts to improve health in these groups should be a priority for government. Improving health can help people find and keep work."
And now, welfare groups and Newstart recipients are headed to Canberra to lobby for an increase:
Newstart recipients are heading to Canberra to call for a complete overhaul of the system because they say they are struggling to keep a roof over their head…

Charmaine Crowe from the Australian Council of Social Service says the current Newstart payment is totally inadequate.

"In one of the wealthiest countries in the world, we should not be having a situation like this where people are going without the very basics because they cannot survive on Newstart," she said…

ACOSS along with other welfare groups are calling on the Federal Government to increase the base rate by $75 per week to help people make ends meet.

Tomorrow those groups, along with Newstart recipients including Imogen Bunting, are meeting with politicians in Canberra to discuss the future of the allowance.
The Morrison Government remains unmoved however, instead plotting to subject Newstart recipients to drug testing:
It was announced this week that the government wants to test Newstart and Youth Allowance recipients for illicit substances, and quarantine payments for those who test positive, replacing their obligation to find work with drug counselling sessions…

But if the government wants to curb rampant drug use in the community, coming down hard on some of society's most marginalised people isn't the right way to go about it.

The bill had already stalled twice in the senate, due to concerns about its unfairness and the possibility of further demonising people on the Newstart allowance.

Given the narrative that has proliferated in recent months around the difficulty of surviving on Newstart, and the rationale behind keeping the allowance as low possible, these concerns are hardly unfounded.

They could even be regarded as a deliberate distraction from the larger issue of needing to life the Newstart allowance, which hasn't seen an increase for 25 years.
That's right. The focus on drug testing is a distraction from the fact that Australia's payments to the unemployed are the lowest in the developed world: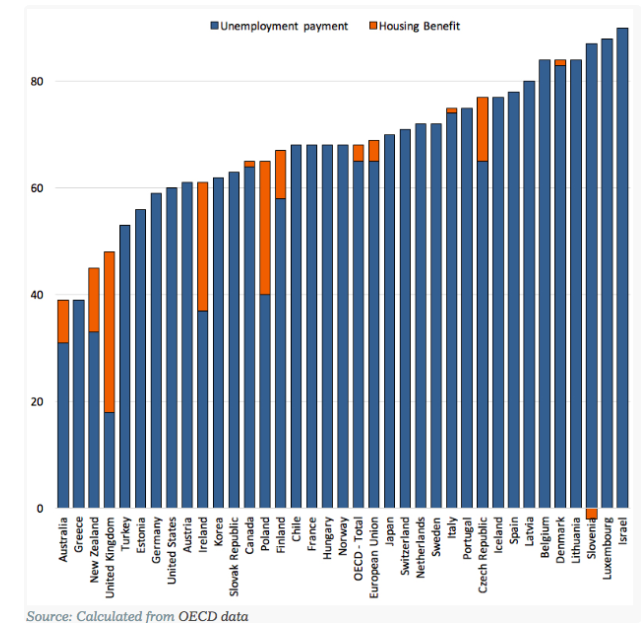 And well below the poverty line: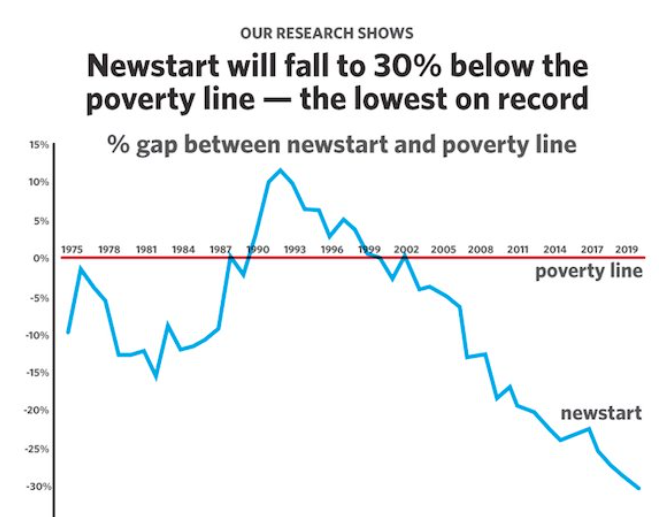 Moreover, most Australians support an increase in Newstart:
The Essential poll, undertaken from 1-5 August, also gauged voter support for the current rate of Newstart, with almost 60% of people believing the Newstart benefit of about $280 a week was too low for a single person with no children…

Two-thirds of Labor voters were concerned that the Newstart benefit was too low, compared with about 50% of Coalition voters.

When asked about lifting the rate from $280 to $355 a week, 75% of people were in favour…
Clearly, the general public are much better economists than the Government.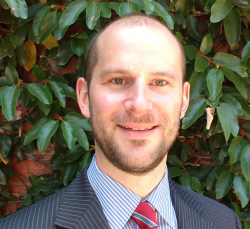 Latest posts by Leith van Onselen
(see all)