Yesterday's media was abuzz with reports that the Morrison Government had cut its migrant intake to "the lowest level in a decade":
Australia's migration intake has dropped to 160,000 — the lowest in a decade…

The Australian can reveal that 160,323 permanent visas were granted under the 2018-19 migration program.

The permanent migration program, which reached highs of 190,000 under Labor governments, will be capped at an annual rate of 160,000 over the next four years…

As a result of the cap, the government expects the number of permanent migrants to be even lower over the coming four years. In 2012-13 and 2013-14, the permanent migration program hit 190,000 and stayed above 183,000 between 2011-12 and 2016-17…

Mr Coleman, who will release the 2018-19 figures in regional Victoria on Thursday, said the government's "population plan" was aimed at easing "pressure on the big capitals while supporting the growth of these smaller cities and regions that want more people".
Curiously, the cut in Australia's permanent migrant intake came in the same week as the Department of Home Affairs released its June quarter temporary visa data, which showed that bridging visas – given to those awaiting decisions on their applications for permanent residency – have roughly doubled under the Coalition's watch to 205,000. The number of bridging visas also surged by 29,400 in the year to June 2019: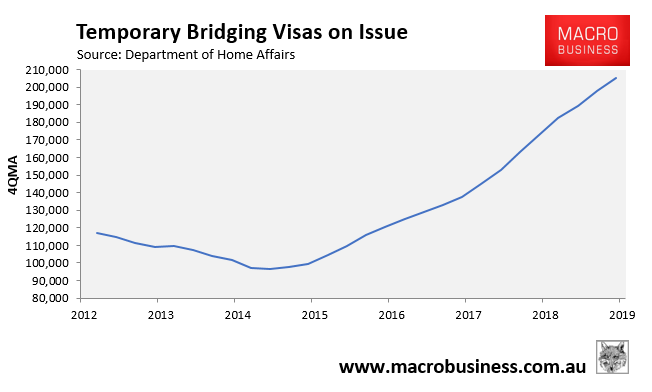 Therefore, the Morrison Government's 30,000 cut in the permanent migrant intake has been achieved by 'cooking the books' and lengthening the queues of migrants on bridging visas, who are effectively long-term temporary migrants.
This helps to explain why net overseas migration continues to increase, as illustrated by data from the Australian Bureau of Statistics: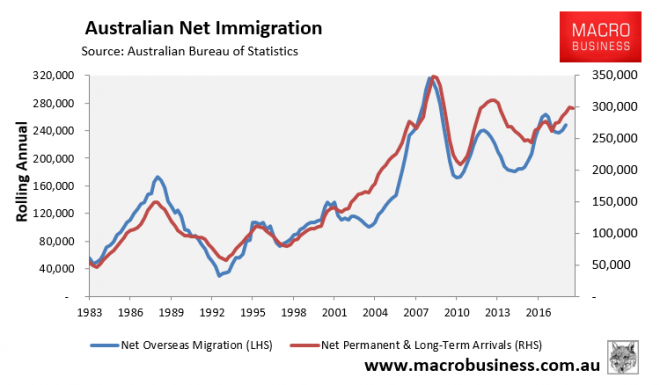 It also explains why the April Federal Budget projected rising net overseas migration over the forward estimates:

The April Budget also projected massive population increases for both Victoria (read Melbourne) and New South Wales (read Sydney) of 650,000 and 600,000 people respectively, thereby ensuring that "pressure on the big capitals" will intensify:

In short, the Morrison Government's claim that it has cut immigration is a ruse designed to appease the Australian electorate, and has been achieved via creative accounting tricks that has shifted permanent migration into long-term temporary migration.
The sombre reality is that immigration into Australia remains turbo-charged with the unwavering support of the three major parties – the Coalition, Labor and The Greens.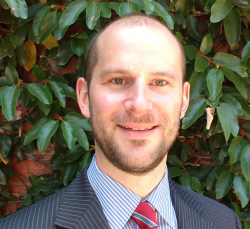 Latest posts by Leith van Onselen
(see all)