New yuan loans for august is out and the news is mixed. Total social financing was strong at 1.98tr yuan with banks at 1.2tr yuan: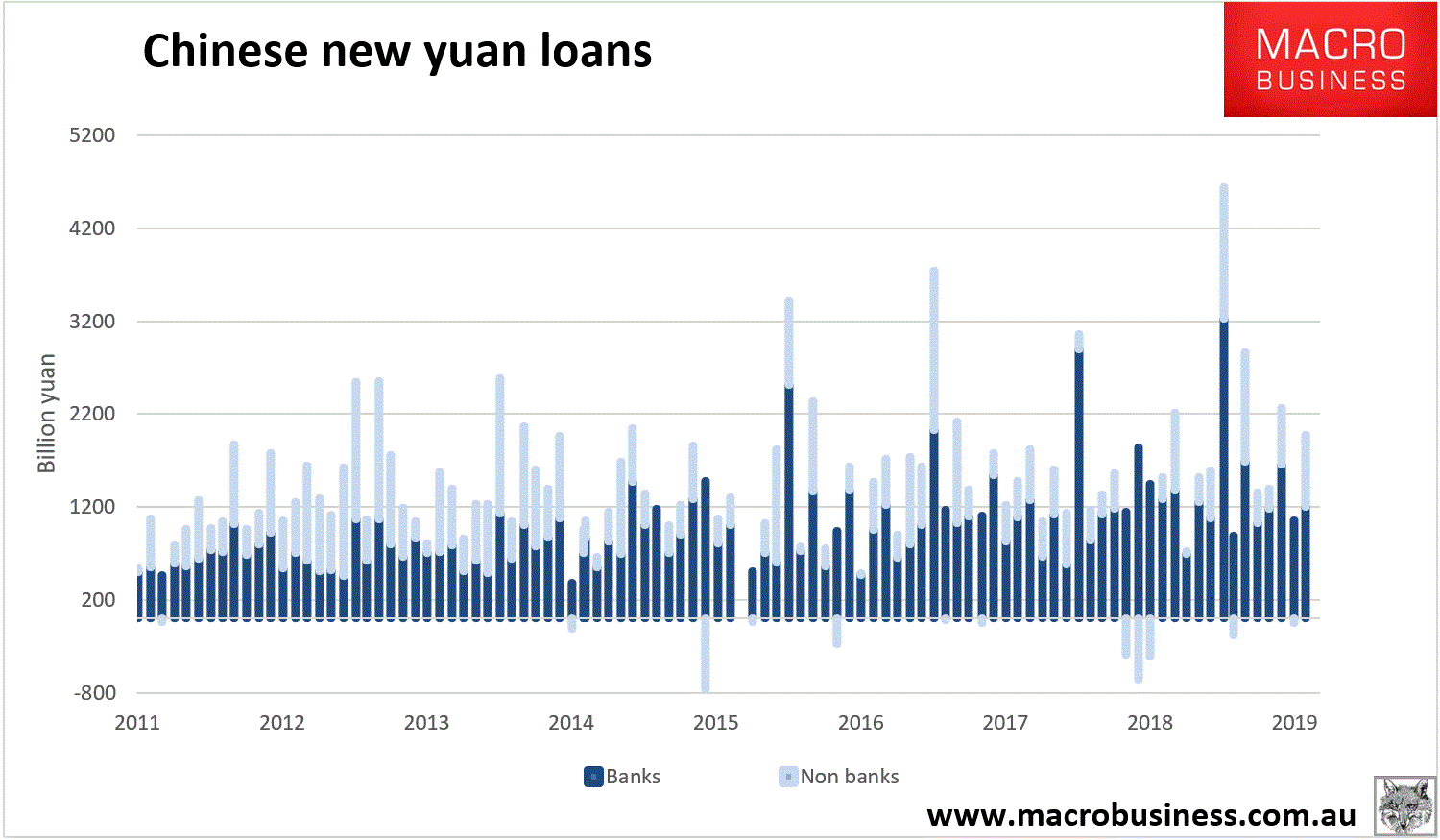 The shadow banking share rebounded: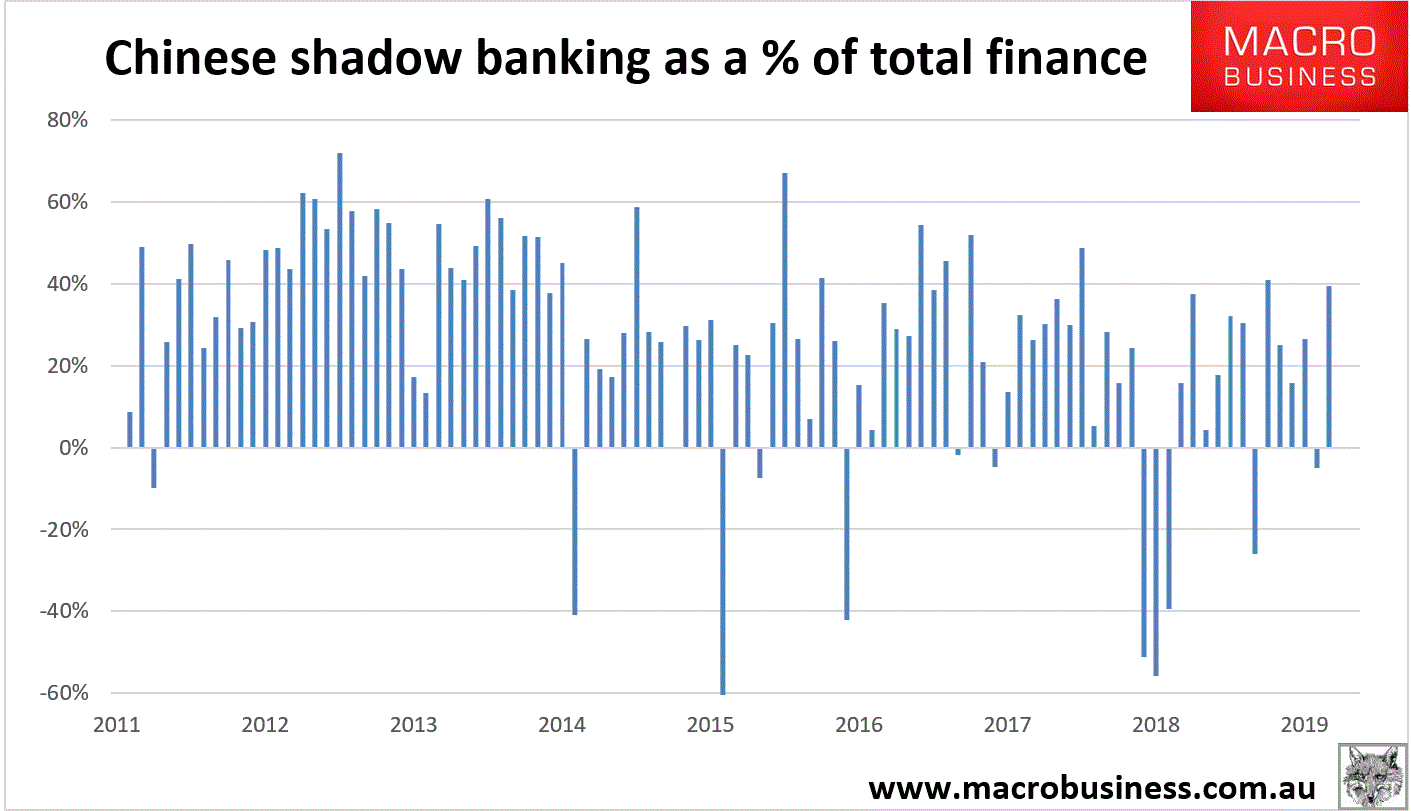 Growth is still positive though flattered by the base effect of last year's deleveraging: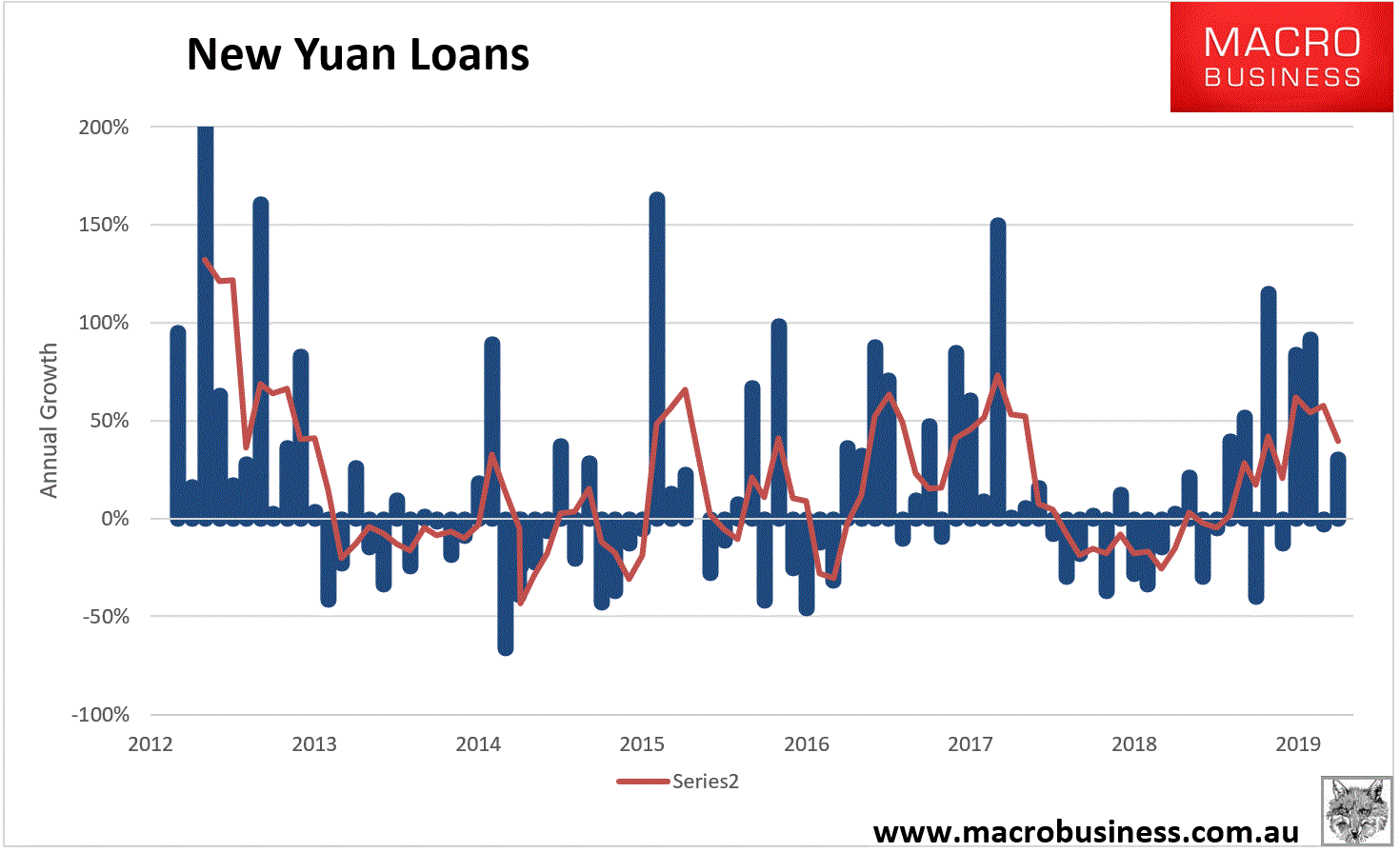 The rolling annual is climbing: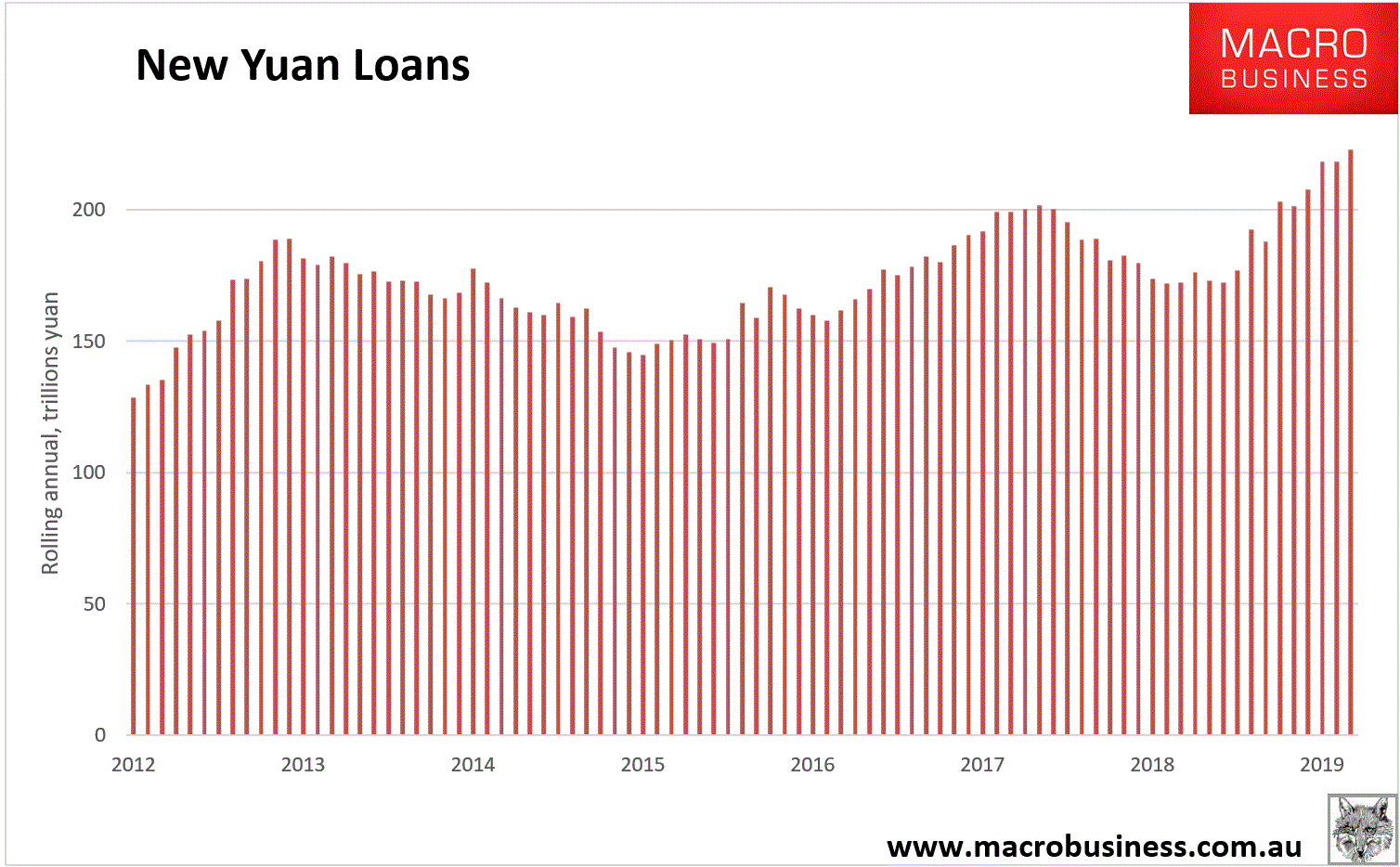 But M2 is flat-lined at 8.2%: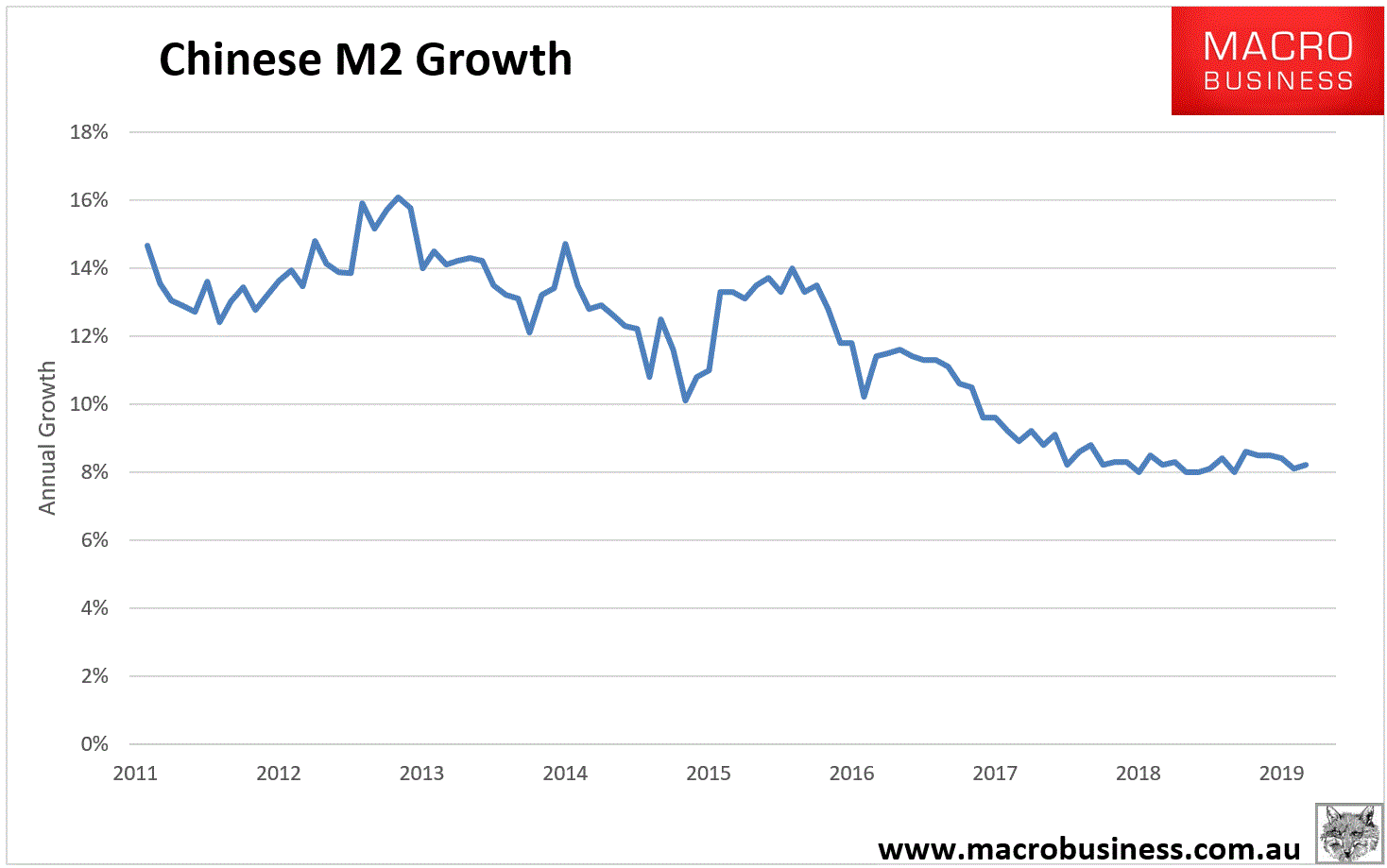 And broad credit has simply stopped accelerating: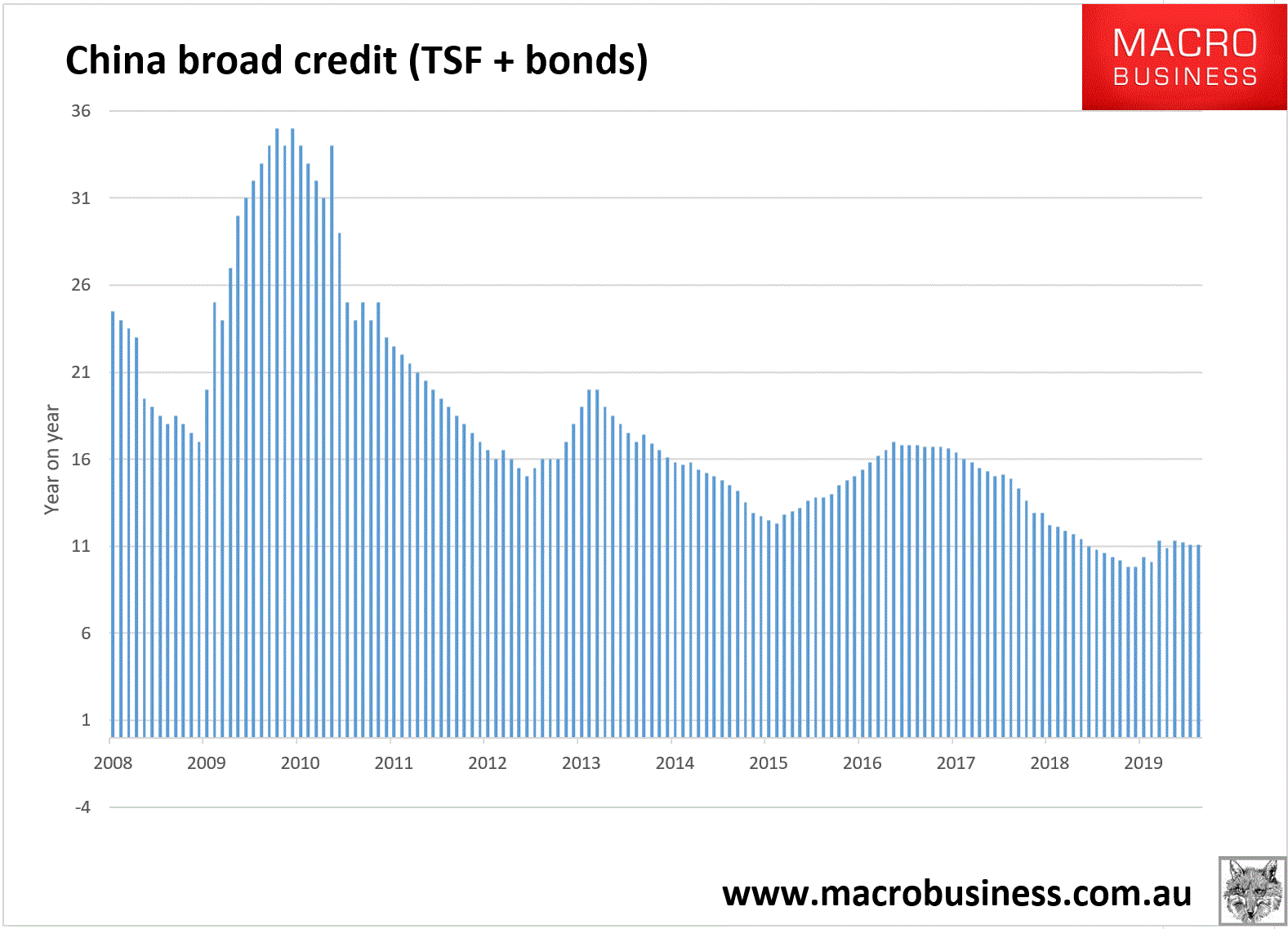 It is a rebound but a much slower one than previous cycle. I expect the PBOC will need cut the cash rate before it really gets moving. In the meantime growth will ebb away.
David Llewellyn-Smith is Chief Strategist at the MB Fund and MB Super. David is the founding publisher and editor of MacroBusiness and was the founding publisher and global economy editor of The Diplomat, the Asia Pacific's leading geo-politics and economics portal.

He is also a former gold trader and economic commentator at The Sydney Morning Herald, The Age, the ABC and Business Spectator. He is the co-author of The Great Crash of 2008 with Ross Garnaut and was the editor of the second Garnaut Climate Change Review.
Latest posts by David Llewellyn-Smith (see all)