With Australian real household disposable income lower today than seven years ago: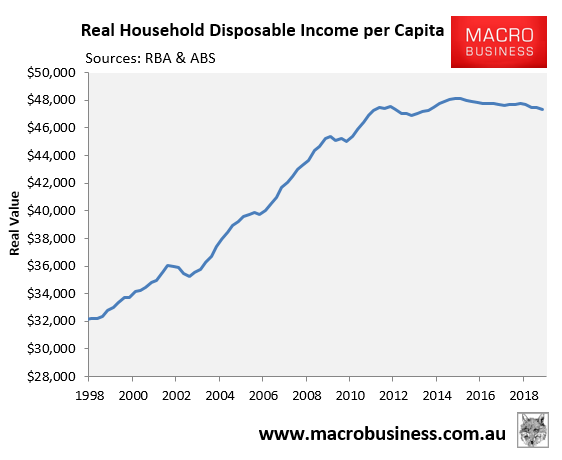 Private school enrolments are sliding in favour of the public school system:
The proportion of children in government schools grew in 2017 and 2018, Census data shows, ending a run that stretches back to 1970 in which private schools increased their share of Australia's student population.

Analysis by ANZ reveals that it is mid-tier private schools, which charge between $10,000 and $20,000 a year in tuition fees, that have been most affected by the shift.

Enrolment numbers at schools in this range have declined 0.9 per cent in the past two years, including an 0.6 per cent slump last year, the analysis shows.

…last year's rate of growth of 0.3 per cent was the slowest in at least five years, according to ANZ's industry report, Non-government schools: the haves and have-nots.

The slowdown has coincided with a period in which the cost of living has outpaced wage growth in Australia…

Census data shows that between 1970 and 2016 the proportion of Australian schoolchildren in government schools declined from 78.1 per cent to 65.2 per cent.

But in 2017, the government sector increased its share to 65.6 per cent, rising to 65.7 per cent last year, in the first consecutive year-on-year rise in the past 50 years.

"While the structural shift towards non-government education has been evident over the last three decades, the trend appears to have halted," the ANZ report said.
Just another timely indicator of the stresses being felt by Australian households.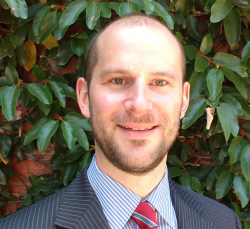 Latest posts by Unconventional Economist
(see all)