The floor has sunken under Melbourne's off-the-plan apartment market, with buyer concerns about flammable cladding and building faults leading many to drop out of purchases and shun the sector. From Domain:
A recent Four Corners episode highlighted build quality, citing academic research that found 74 per cent of Victorian apartment buildings examined had at least one defect.

One buyer pulled out of a new $2 million apartment purchase after the program, said CBRE managing director for residential projects Andrew Leoncelli.

"[The program] has made somebody we had spent four months working on a deal with, including architects and interior designers and lawyers, to pull out of a sale," he told Domain.

"It's a $2 million apartment, not a $400,000 investment property"…

Other potential buyers have been asking questions about cladding, defects and the building engineer on projects, said Marshall White Projects director Leonard Teplin…

Some have asked for an extended defect warranty period from developers, which has been granted…
The news comes as Geoff Hanmer, Adjunct Lecturer in Architecture at UNSW, last week warned of a possible doom-loop developing as buyer confidence collapses:
In last week's Four Corners program, Cracking Up, Weir was asked whether she would buy an apartment. She responded: "I wouldn't buy a newly built apartment, no […] I'd buy an older one." She went on to say:

We have hundreds of thousands of apartments that have been built across the country over the last two, three decades. Probably the prevalence of noncompliance has been particularly bad, I would say in the last say 15 to 20 years […] And that means there's a lot of existing building stock that has defects in it […] There'll be legacy issues for some time and I suspect there'll be legacy issues that we're not even fully aware of yet.

These comments may not have delighted those developers trying to sell new apartments, or owners selling existing apartments, but they are fair and correct. Confidence will not be restored until all the governments act together to improve regulatory oversight and deal with existing defective buildings.

Residents of the Lacrosse, Neo200, Opal and Mascot towers and other buildings with serious defects are already living with the impact of "legacy" problems. Over the weekend, another apartment building was evacuated – this time in Mordialloc in southeast Melbourne. The building was deemed unsafe because it was clad with combustible material and had defects in its fire detection and warning system…
Buying a high-rise apartment has become a game of financial Russian Roulette, so why would buyers take the chance?
After all, they've just witnessed disasters at Lacrosse, Neo200, Opal, Mascot, Zetland, Campsie, among others.
To add insult to injury, there's a flood of apartment completions hitting the market right now just as demand evaporates: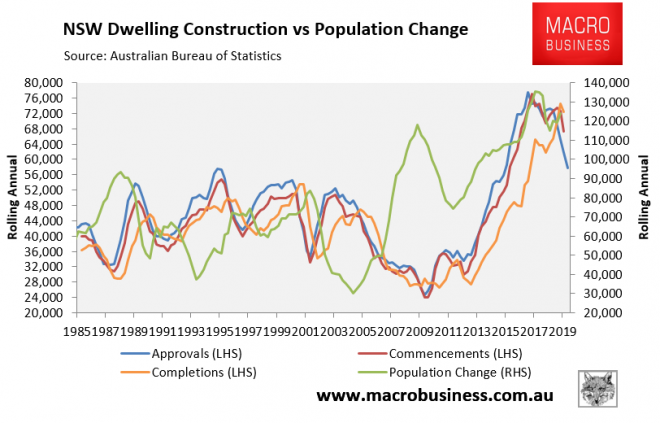 Therefore, any regulatory fix will arrive long after the horse has bolted and won't prevent the high-rise apartment market from entering a protracted doom loop.
Expect a wave of developer bankruptcies as more faults come to light and buyer confidence slides even further. And expect taxpayers to pick up the tab for repairs.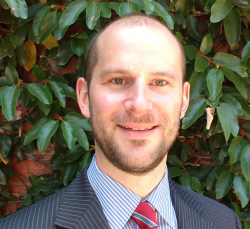 Latest posts by Leith van Onselen
(see all)