Via the BBC:
Conservative MP Phillip Lee has defected to the Liberal Democrats ahead of a showdown between Boris Johnson and Tory rebels over Brexit.

Dr Lee, the MP for Bracknell, took his seat on the opposition benches as the PM addressed the Commons.

His defection means Boris Johnson no longer has a working majority.

MPs hoping to pass legislation to block no deal have cleared the first hurdle after Speaker John Bercow granted them an emergency debate.

That debate could last up to three hours, followed by a vote. If the MPs win the vote – defeating the government – they will be able to take control of Commons business on Wednesday.

That will give them the chance to introduce a cross-party bill which would force the prime minister to ask for Brexit to be delayed until 31 January, unless MPs approve a new deal, or vote in favour of a no-deal exit, by 19 October.
BoJo responded:
It means parliament is on the brinking of wrecking any deal that we might be able to strike with Brussels.

Tomorrow's bill would hand control of the negotiations to the EU. That would mean more dither, more delay and more confusion. And it would mean the EU themselves would be able to decide how long to keep this country in the EU.

And since I refuse to go along with that plan we are going to have to make a choice Mr Speaker.

If the House votes for this bill tomorrow the public will have to choose who goes to Brussels on October 17 to sort this out and take this country forward.

If MPs vote tomorrow to stop negotiations and compel another pointless delay to Brexit potentially for years then that would be the only way to resolve this and I can confirm that we are tonight tabling a motion under the Fixed Term Parliament Act.
A snap election now looms in which BoJo may expel 21 of his own MPs. The rebels seem not have looked at the polls: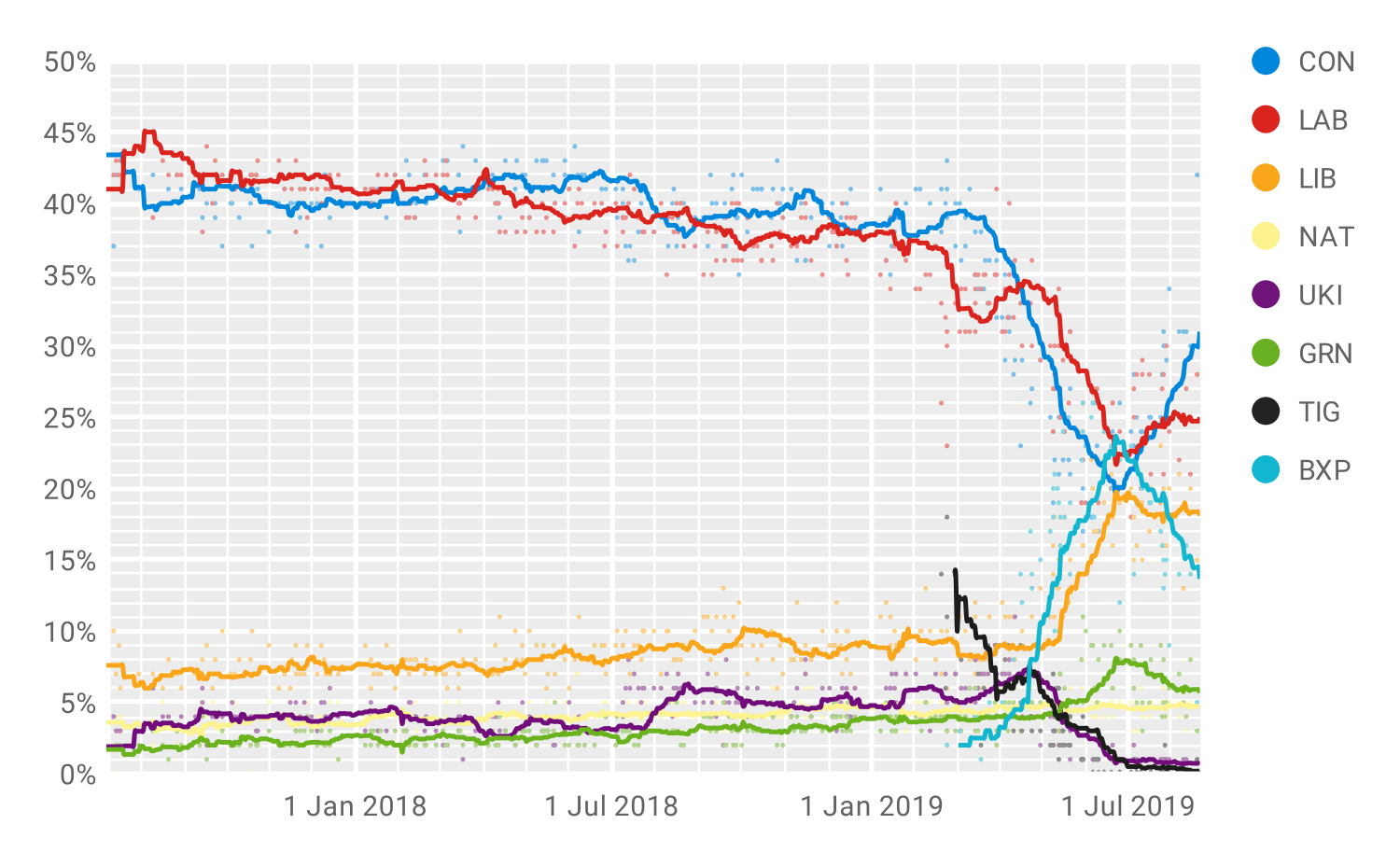 It was only BoJo's embrace of Brexit that saved the Tories from being eaten by Nigel Farage. I expect he will win any election and then we'll see the UK crash out anyway.
But to call it fluid is to do a disservice to water.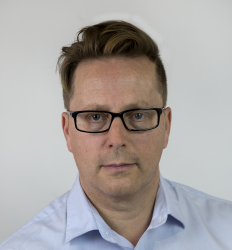 Latest posts by Houses and Holes
(see all)