Adrian Blundell-Wignall making more sense today:
Monetary policy cannot "fix" stag-deflation in the West, the fundamental cause of which is excess investment in certain parts of the world.

…Here we are with 11 years of the easiest global monetary policy in history and we see not only little inflation but also weakening economic growth. This lack of response to monetary stimulus will remain a puzzle if we fail to recognise that the problems faced sit squarely on the real side of the economy.

Total global investment has been booming since China joined the World Trade Organisation in December 2001… it has been so strong that excess capacity has emerged. This has created a significant deflationary bias…there is relatively less investment for the same level of interest rates compared with the past…this is not the time for a budget surplus fetish…current low interest rates have never provided a better opportunity to modernise our infrastructure and to future-proof our economy…
Future? What's that. A perfectly sensible take except on one front. If everyone else is deflating their currencies wildly then you have no choice but to do it as well or anything else you do to boost productivity will simply be wiped out by competitive devaluation.
That said, Josh Recessionberg isn't listening anyway, via the AFR:
In a speech to be delivered tonight to the Business Council of Australia, Treasurer Josh Frydenberg will say a surplus is needed to pay down debt and insulate the economy against shocks.

"Delivering a budget surplus is never easy but it is important because we must always seek to live within our means," he will say.

"Future generations should not be forced to pick up the tab for the last and by paying down Labor's debt we help build the buffers to guard against future economic shocks."

…"Now in times of global economic and political uncertainty it is more critical than ever to provide stability and certainty in our economic settings and not get drawn into over-reacting," he will say.
We all know his real agenda. Force interest rates to zero and capitalise that into house prices. That that is represented as "stability" amid the highest household debt in history is testament only to the endurance of political culture over reality.
It is some comfort to note that the Recessionberg Stupidity Index is also booming: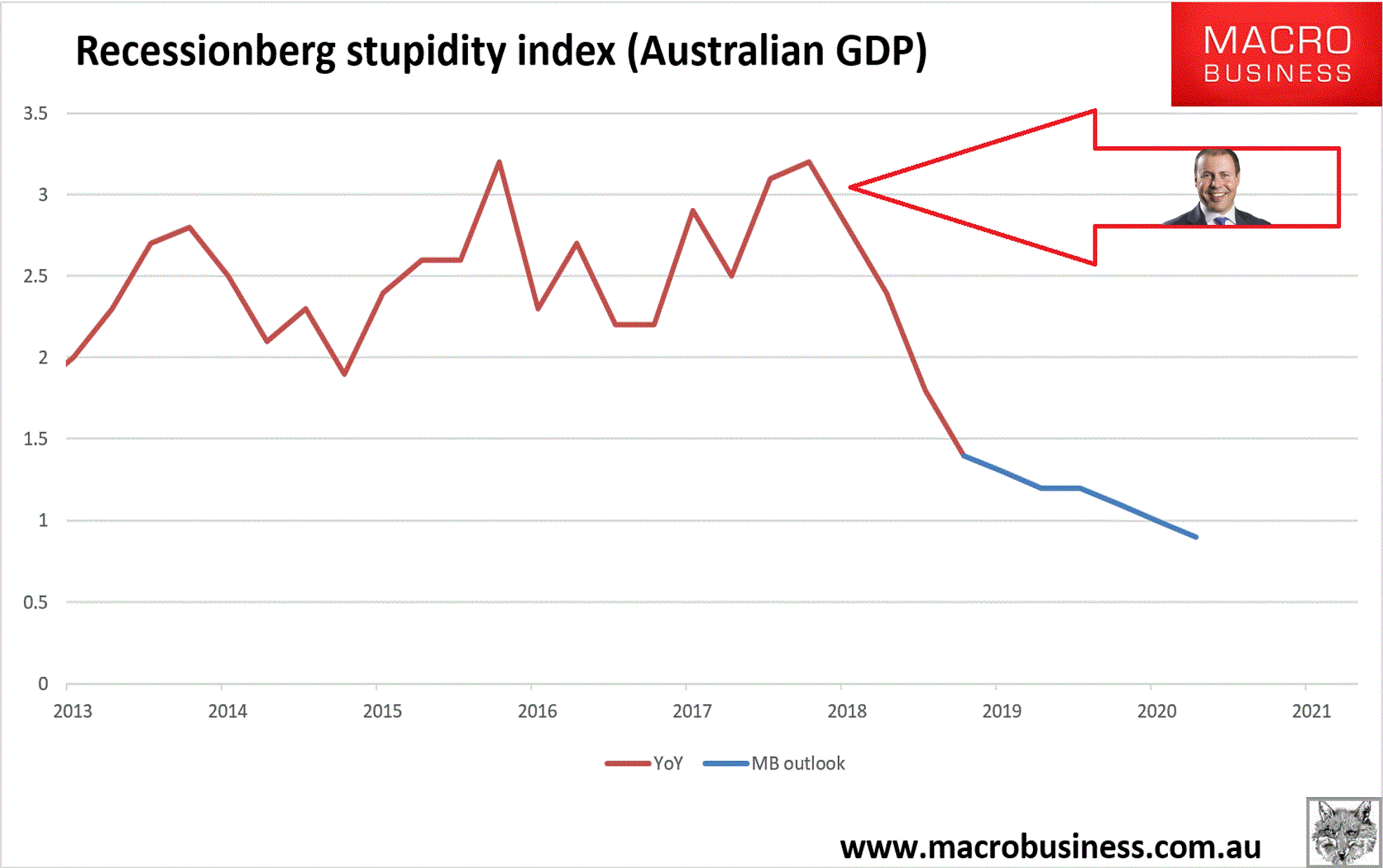 With no end in sight.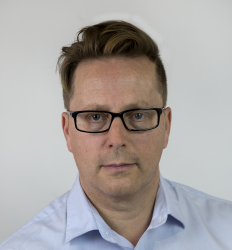 Latest posts by David Llewellyn-Smith
(see all)