The Australian streaming video subscription market is about to get a lot more crowded, with Disney Plus and Apple TV both due to launch in November. Based on current suggested prices, both services will be cheaper than Netflix and Amazon Prime, while Apple TV will also be more affordable than Hulu. From Android Authority:
Apple TV Plus will cost just $4.99 a month when it launches, with a seven-day free trial. Also, the company is offering anyone who purchases a new iPhone, iPad, Mac PC or an Apple TV set-top box a free year of Apple TV Plus…

Disney Plus will cost $6.99 a month for its launch, with a seven-day free trial, and Disney is also offering an annual subscription that's priced at $69.99 a year…

Finally, there's a bundle deal that will be offered that allows buyers to get Disney Plus, Hulu (with ads) and ESPN Plus for $12.99 a month…

Both services will not feature any ads or commercials, which is a plus (no pun intended). Both will support downloading of content for offline viewing, and both will also support streaming shows and movies at 4K resolution. Disney Plus will support streaming for up to 10 devices at once, with up to four concurrent streams at once. Apple TV Plus will support up to six people for one account, but Apple has yet to reveal just how many devices can support streaming at once, and it also has not revealed how many concurrent streams it will allow on one account.
In can't see Netflix being too concerned about these new subscription services. It is the incumbent powerhouse and has a tonne of original first party content, making it a 'must use' for many households.
The same cannot be said for Stan, which has a much smaller subscriber base and lacks the same exclusive first party content.
Foxtel Now may also suffer, given its relatively high subscription cost.
One wonders whether Australian households are now experiencing à la carte subscription fatigue. While video-on-demand streaming was initially viewed as a cheap option, especially when compared to Foxtel cable, the myriad of services now on offer and the bifurcation of content has meant that households need to subscribe to multiple platforms to satisfy their viewing needs. And the costs are quickly mounting up.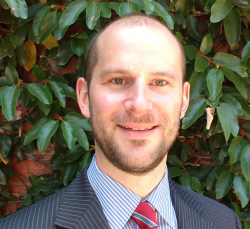 Latest posts by Unconventional Economist
(see all)