With Australia's population ballooning on the back of mass immigration, and projected to add around 360,000 people a year until 2066: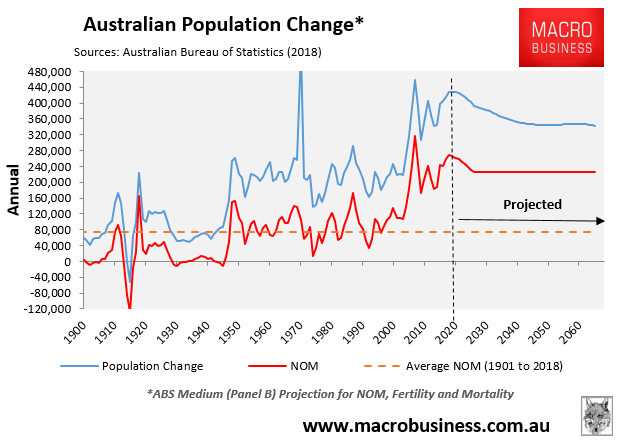 Australians are potentially facing the deepest water restrictions in the nation's history:
Parts of Australia could face the toughest water restrictions they have ever seen as the nation's crippling drought shows no sign of easing…

Sydney saw the introduction of level one restrictions in June, with $220 fines for using a hose between 10am and 4pm – and Sydney Water is already encouraging residents to dob on neighbours by reporting any breaches.

Experts are warning that level two is not far away and after that level three would bring the harshest restrictions since the Millennium drought…

Such measures may seem distant but they could be imposed on Sydneysiders in as little as two years' time, according to UNSW Engineering Professor Stuart Khan.

'You can never accurately predict Sydney's water levels because we may get some sudden unexpected rain – but on the current trajectory we could require level two restrictions by mid 2020 and level three by 2021,' he told Daily Mail Australia.

'Level three restrictions would involve very limited outdoor use of water.'

Then if drought continues after that, the city will enter the unknown…

'We do not have a definition of level four restrictions or any clear proposals for what to do next,' Professor Khan explained.

'The situation would require politicians to come up with new policies such as building another desalination plant.'

Sydney currently has one desalination plant which provides 15 per cent of the city's water supply…

Meanwhile, the situation is far worse in other regions of the country that have seen critical water restrictions already implemented…

Western Australia, the ACT, Victoria and SA have permanent restrictions in place.

Meanwhile, NSW's Hunter region will face water restrictions for the first time in 25 years…

'I expect significant water price rises across the country and for most people that will be fine but it will have a really negative impact for lower income groups,' Professor Pittock of ANU told Daily Mail Australia.

'Desalination infrastructure prevents water restrictions being required as quickly as in the past but it is more expensive to get water that way because it requires lots of electricity.
Water scarcity is the elephant in the room of the population debate, and an issue that Australia's mass immigration 'Big Australia' boosters and policy makers conveniently ignore.
How will our major cities cope as their populations roughly double in size over the next 50 years? What about the regions where the federal government is trying to divert Australia's immigration intake?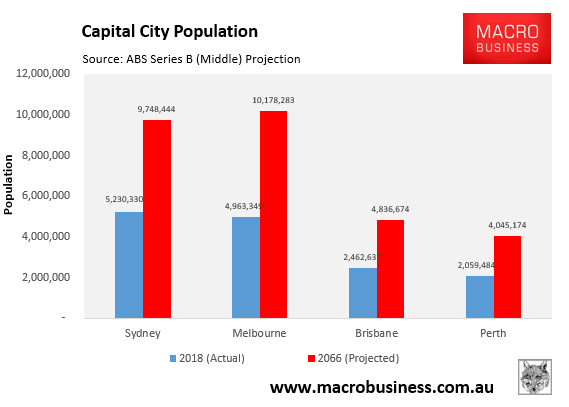 Sure, further desalination plants would help at the margin, at least across the coastal cities. But they are environmentally destructive and hideously expensive, with costs borne by the incumbent population, as noted by The Conversation:
The desalination plants were expensive to build, consume vast quantities of electricity and are very expensive to run. They remain costly to maintain, even if they do not supply desalinated water. All residents pay higher water rates as a result of their existence.
Indeed, modelling by Infrastructure Australia in 2017 projected that household water bills would more than quadruple in real terms because of population growth and climate change, rising from $1,226 in 2017 to $6,000 in 2067. The report also warned that "the impact of these changes on household affordability could be substantial… and could lead to significant hardship":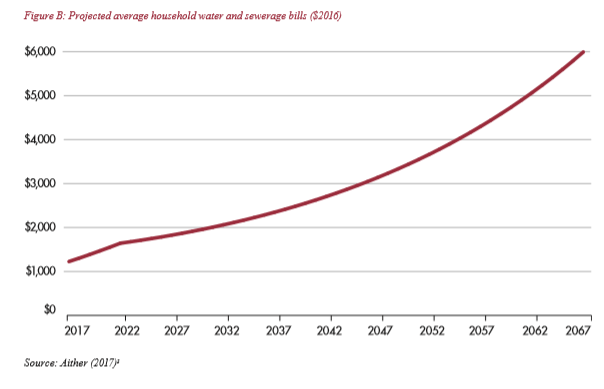 Clearly, Australia's mass immigration 'Big Australia' policy is a key threat to Australia's water security. So why exacerbate the problem in the first place, when it can be ameliorated by simply returning Australia's immigration intake back toward the historical average of 70,000 people a year?
Why aren't more so-called experts and policy makers acknowledging these most basic of facts?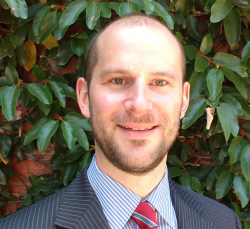 Latest posts by Leith van Onselen
(see all)