Via Damien Boey at Credit Suisse:
The NAB business confidence survey for August was quite soft. Business confidence fell to +1 from +4, while firms' assessment of business conditions also fell to +1 from +3.

Compositionally, firms reported softer growth in trading activity, weakness in new orders, and contraction in profits. Interestingly, hiring intentions rose modestly to +2 from 0, while labour cost inflation picked up to 1.2% over the prior quarter. Capacity utilization rose to 82% from an upwardly-revised 81%.

We have updated our proprietary activity, employment, slack and wage trackers for the latest NAB business survey data, and other newly available partials. We find that our:

Activity tracker has fallen sharply into contraction territory. This is not so much because of NAB survey data (which only registered a small downtick in capex intentions used in our leading indicator). Rather, it is because building approvals have fallen quite sharply of late, while consumer confidence remains subdued.

Labour market leading indicator has fallen a little further into contraction territory. With core domestic demand weakening, and ANZ job advertisements falling in August, the small rise in hiring intentions in the NAB survey is cold comfort. Overall labour market conditions appear to be weakening a little. To be sure, we are unlikely to see mass retrenchment on the current numbers. But stagnation will be a worry for many commentators and policy makers, especially given the strength of population growth.

Output gap has narrowed. The rise in NAB capacity utilization brings our output gap measure slightly above long-term average levels. We await fresh labour market data, which could print to the weak side (see above). But even accounting for some softness or weakness in the labour market, it is far from clear to us that spare capacity in the economy is actually increasing. Note that we have seen several spikes in NAB capacity utilization over the past few months. So while a single data point does not make a trend, the trend of the past few months appears to be sideways rather than down.

Wage inflation has steadied at around 2.4% annualized. The acceleration in reported labour cost inflation in the NAB survey holds up our wage tracker at an elevated growth rate, even though the risks to the labour market are skewed to the downside, and wage inflation in enterprise bargaining agreements has slowed.

Surprisingly, we are seeing some evidence of stagflation in the numbers. We might have thought that stagflation would be more of an issue in the US, where demographics are particularly unfavourable and trade protectionism is undermining productivity. But as they say, inflation is a global phenomenon.

Perhaps we are seeing more of a delay than decoupling between inflation pressure and activity growth. But if activity growth remains down in the doldrums for longer, the risk is that our estimate of trend, or potential growth will slow materially as well. This flies in the face of RBA commentary, which suggests that potential growth is picking up, and that the natural rate of unemployment is lower rather than higher.

For now, the balance of risks to inflation is more balanced than we are comfortable with. In response to real GDP growth of only 1.4% annualized, we would have expected to see far more disinflation than we are seeing now. Should the output gap remain around long-term average levels, the case for further RBA rate cuts below the long-term neutral rate becomes weaker on conventional "Taylor rule" considerations. And for what it is worth, the neutral rate is lifting as banks seem quite happy to pass through rate cuts on behalf of the RBA, allowing the Bank to do less work. Indeed, with interbank spreads tightening materially over the past few months, "funding cost" or "counterparty credit risk" pricing concerns have dissipated, and there is now a good case that pass through should be close to 100%.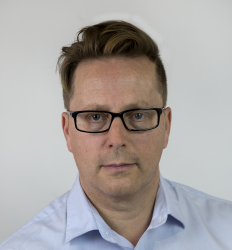 Latest posts by David Llewellyn-Smith
(see all)