See the latest Australian dollar analysis here:
DXY got the treatment last night as Beijing blinked on Hong Kong, nicely illustrating the extent of the safe heaven bid under it. EUR and CNY rebounded: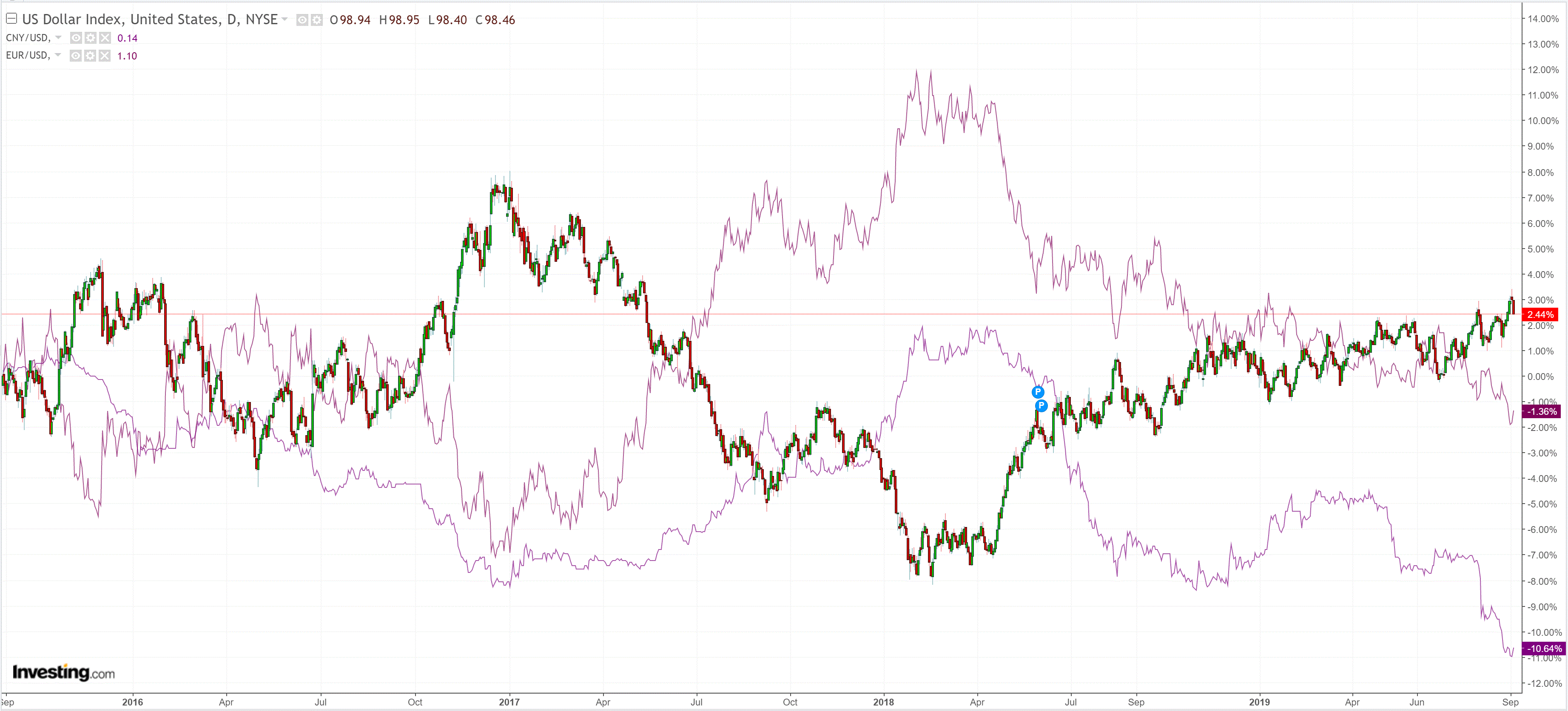 The Australian dollar roared against DMs: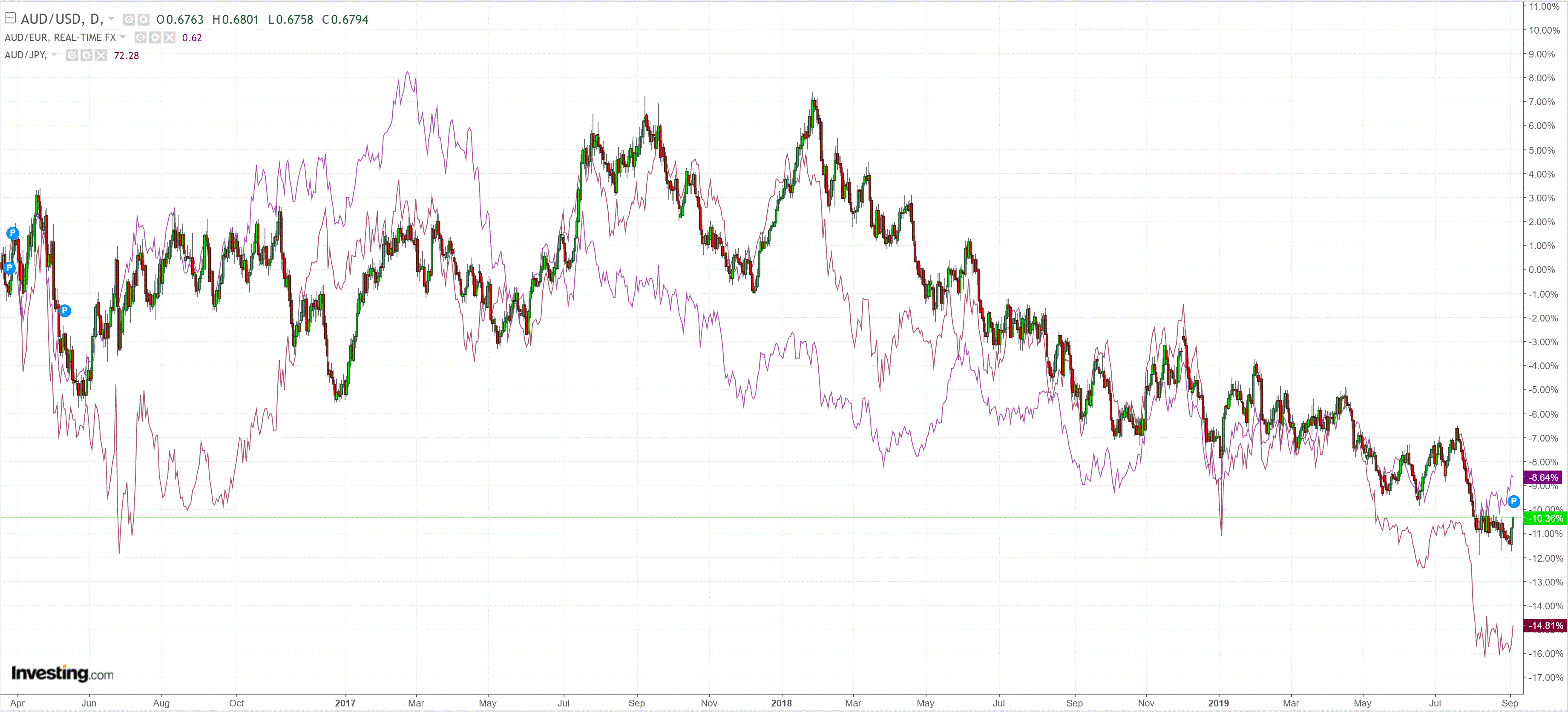 But could not keep pace with DMs: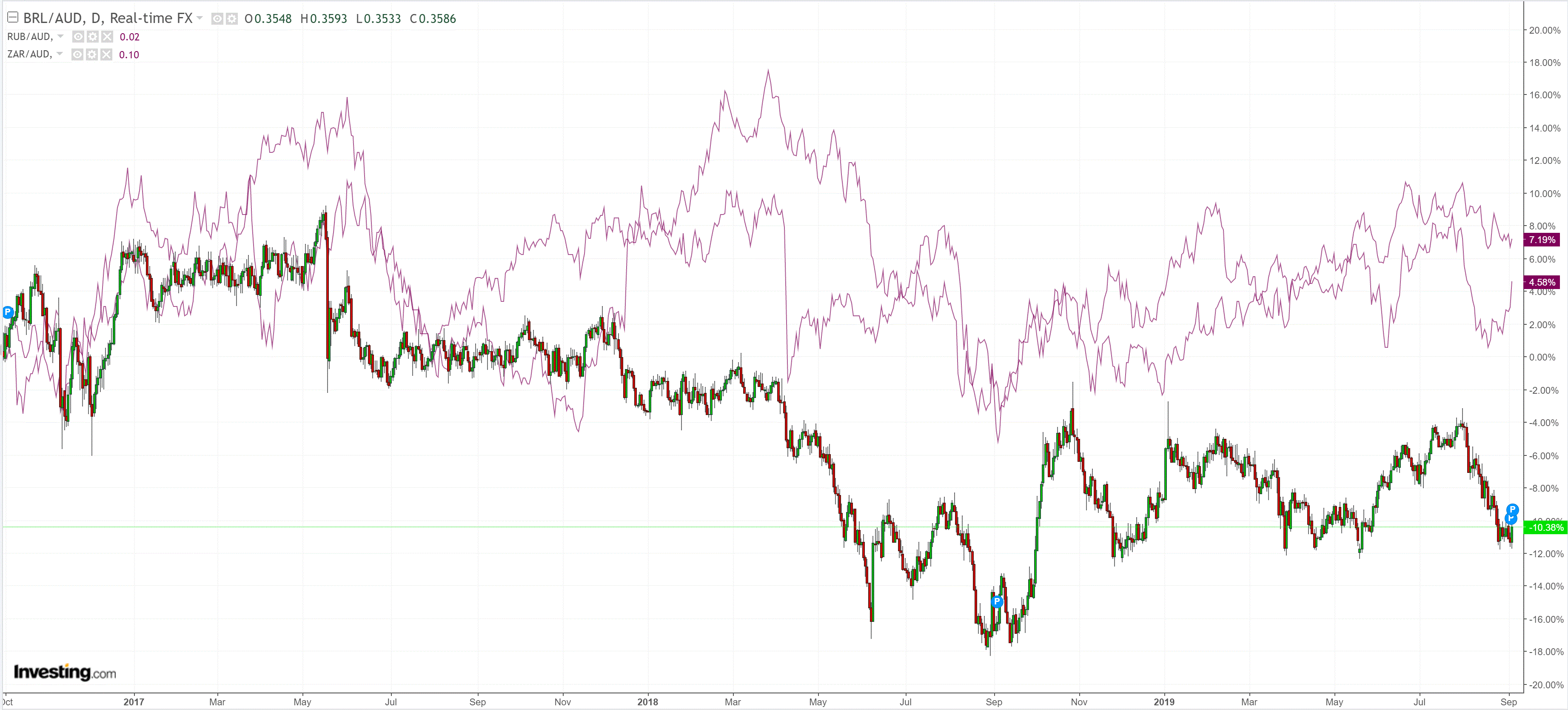 Gold is a rocket: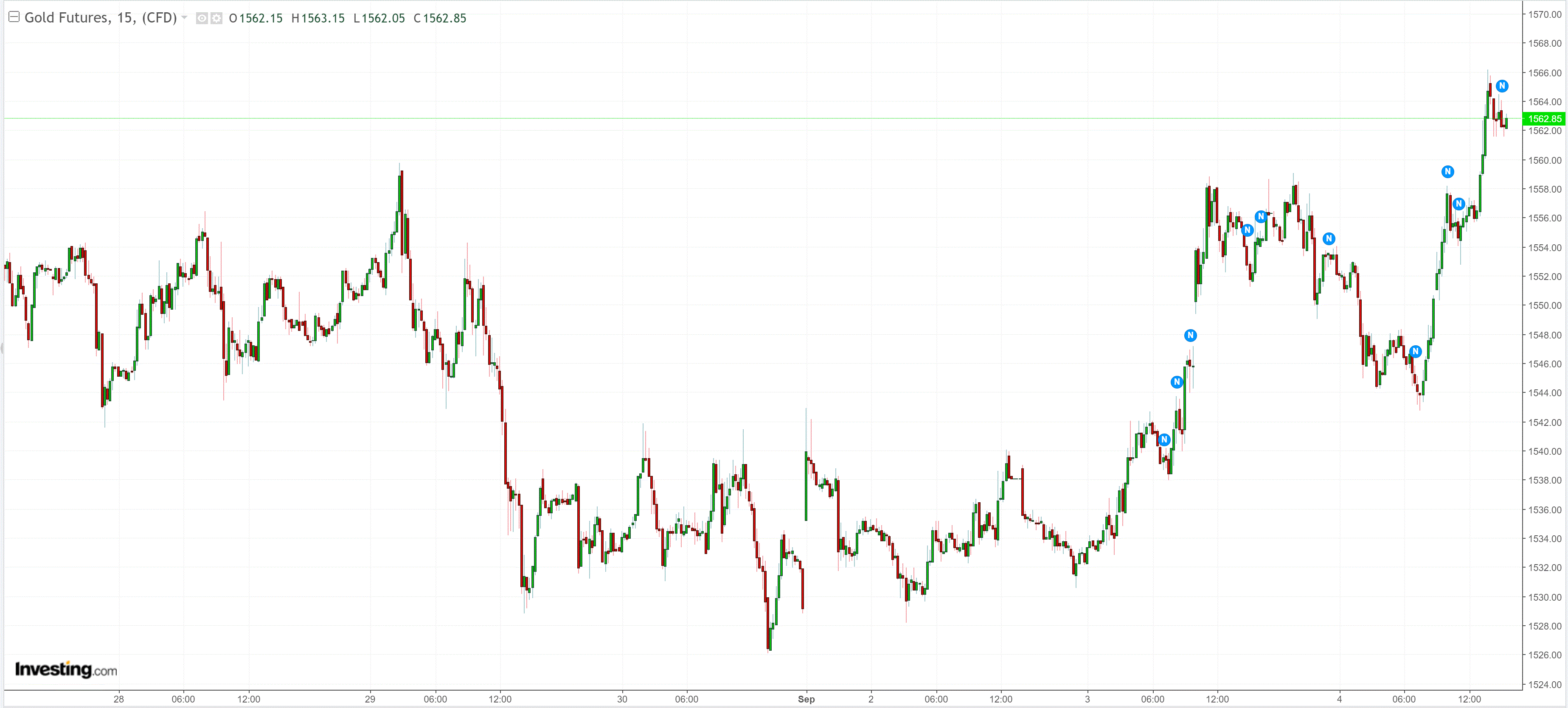 Oil was strong: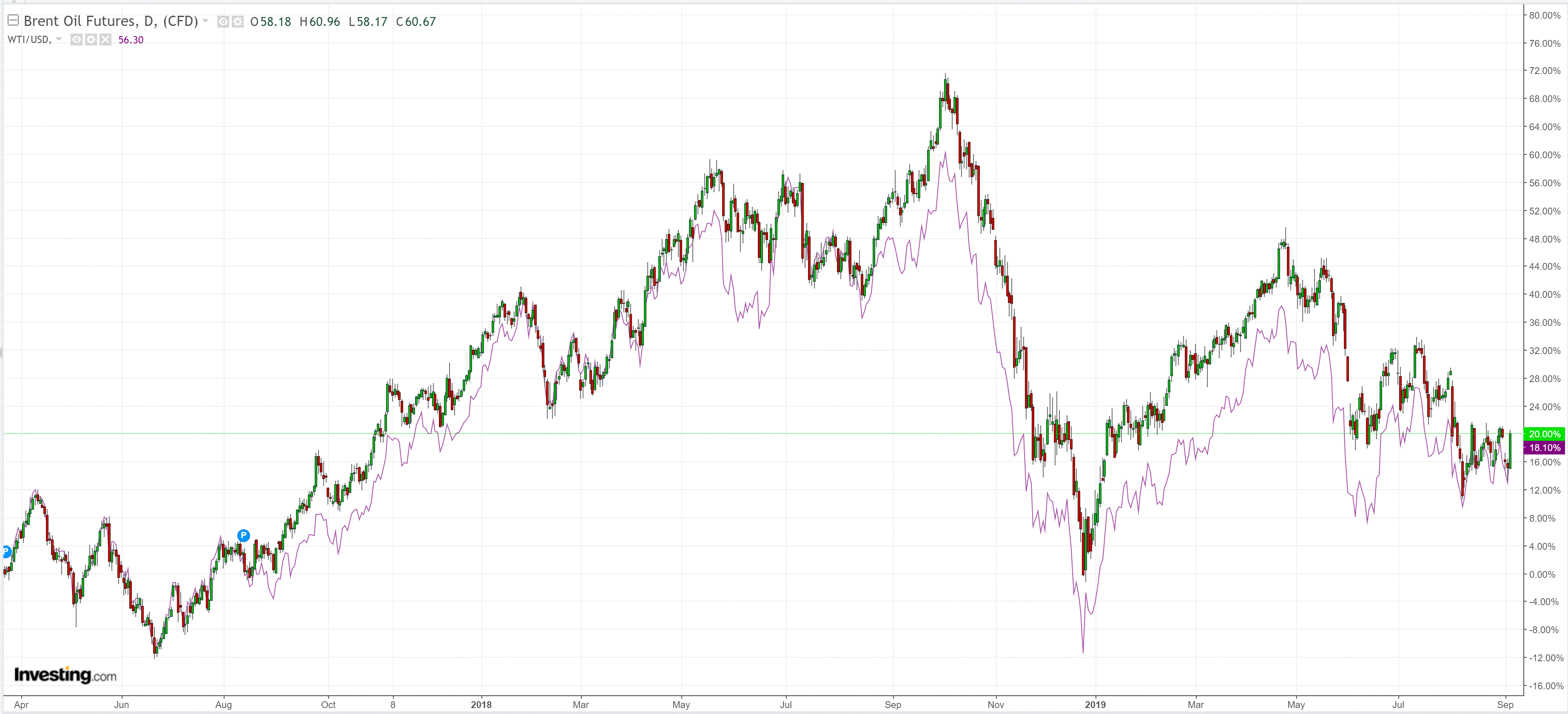 Metals too: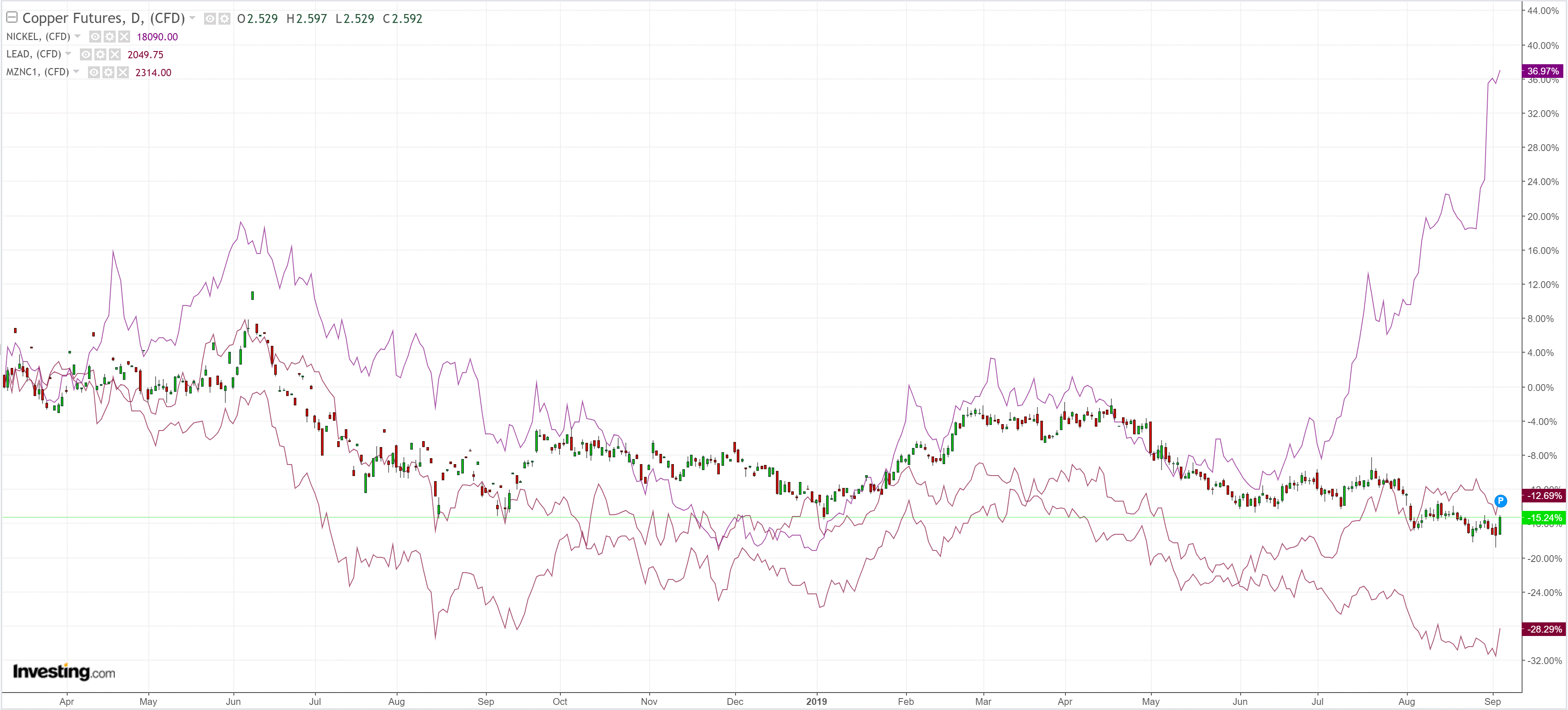 Miners took off: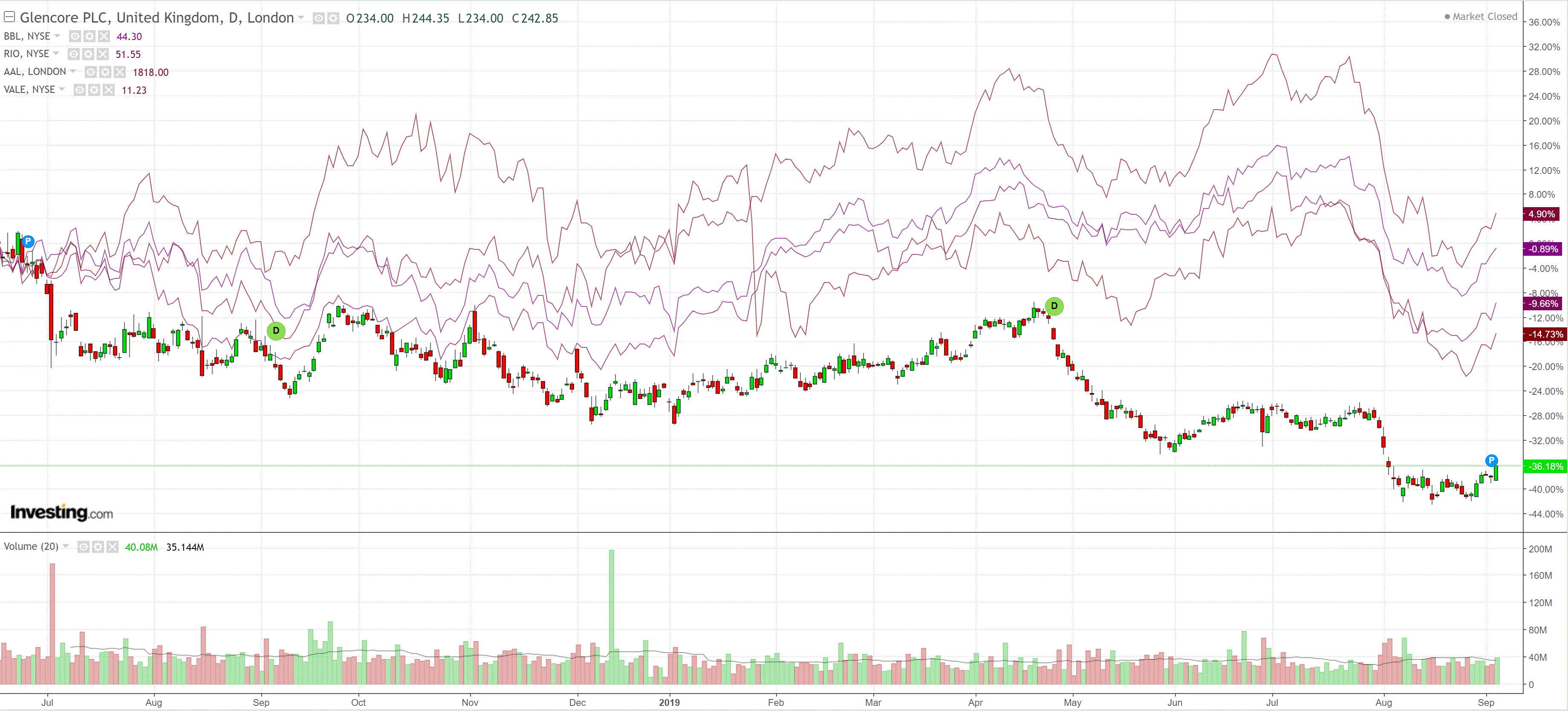 And EM stocks: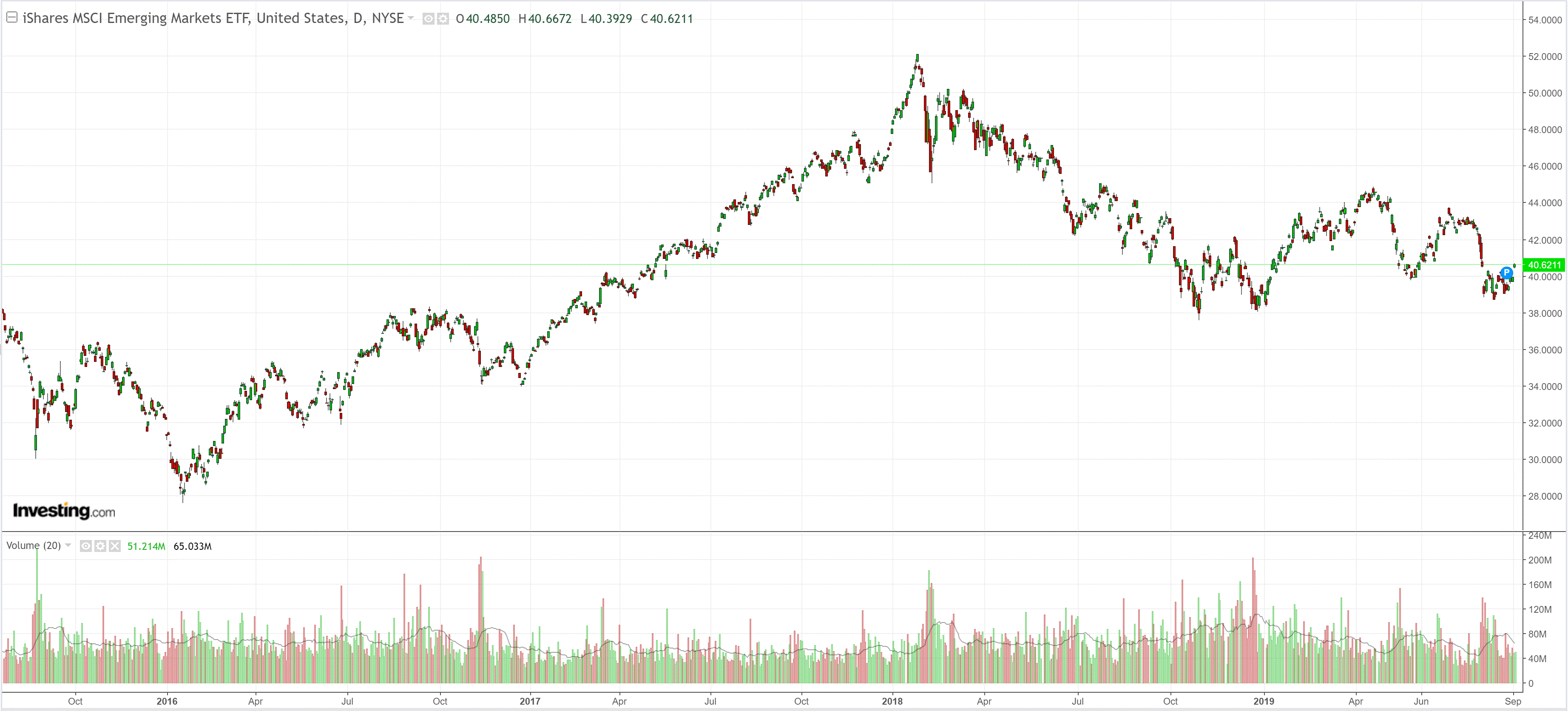 Junk was better but less excited: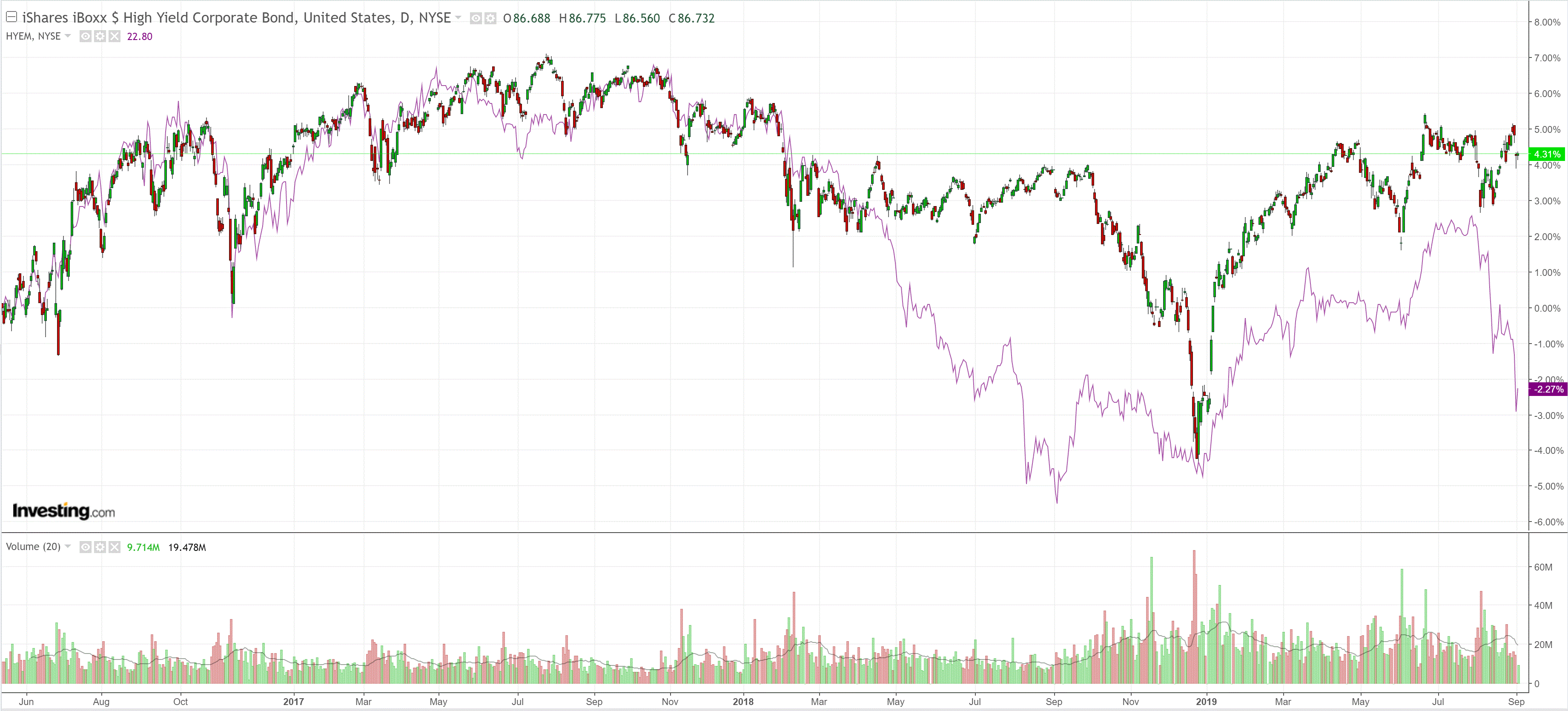 Treasuries were bid, oddly: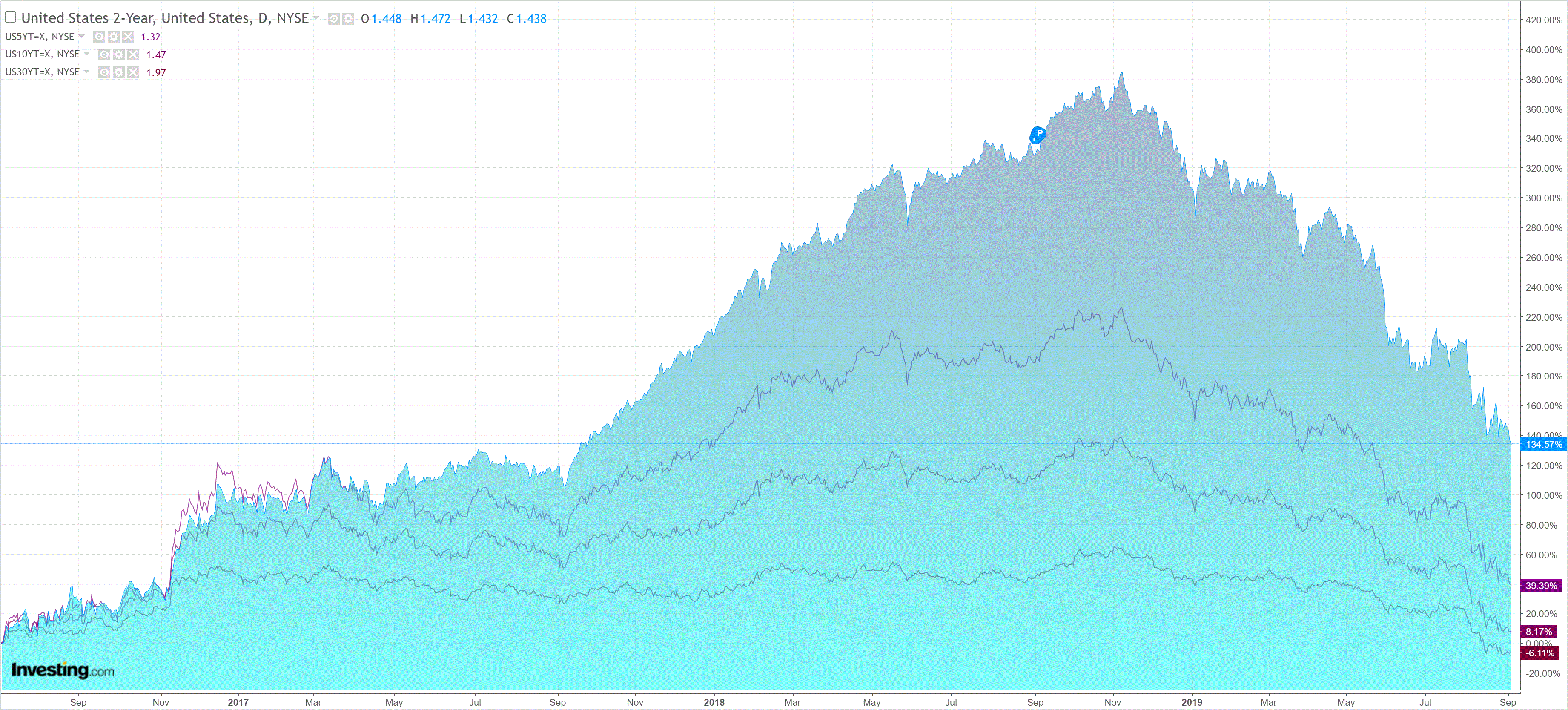 Bunds sold: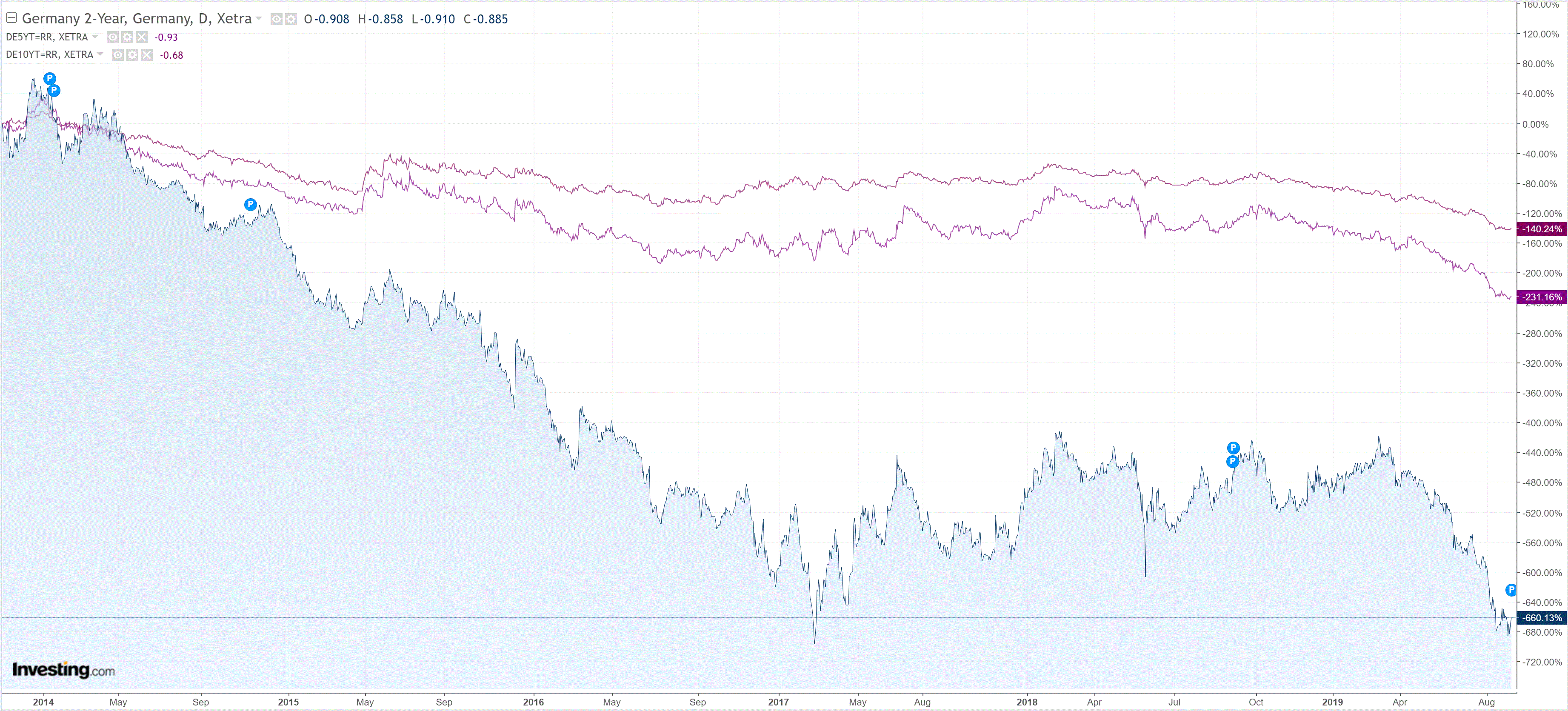 Aussie followed: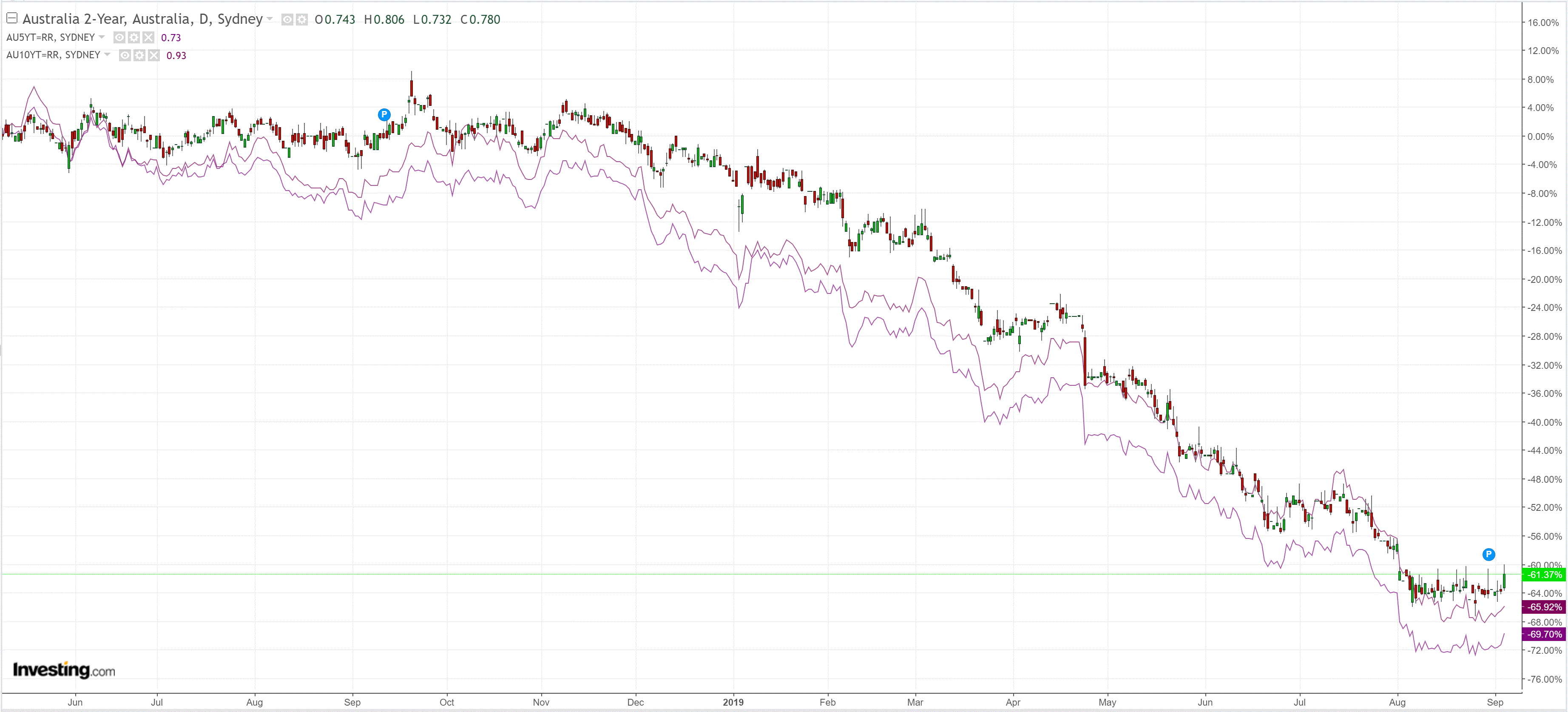 Stocks took off: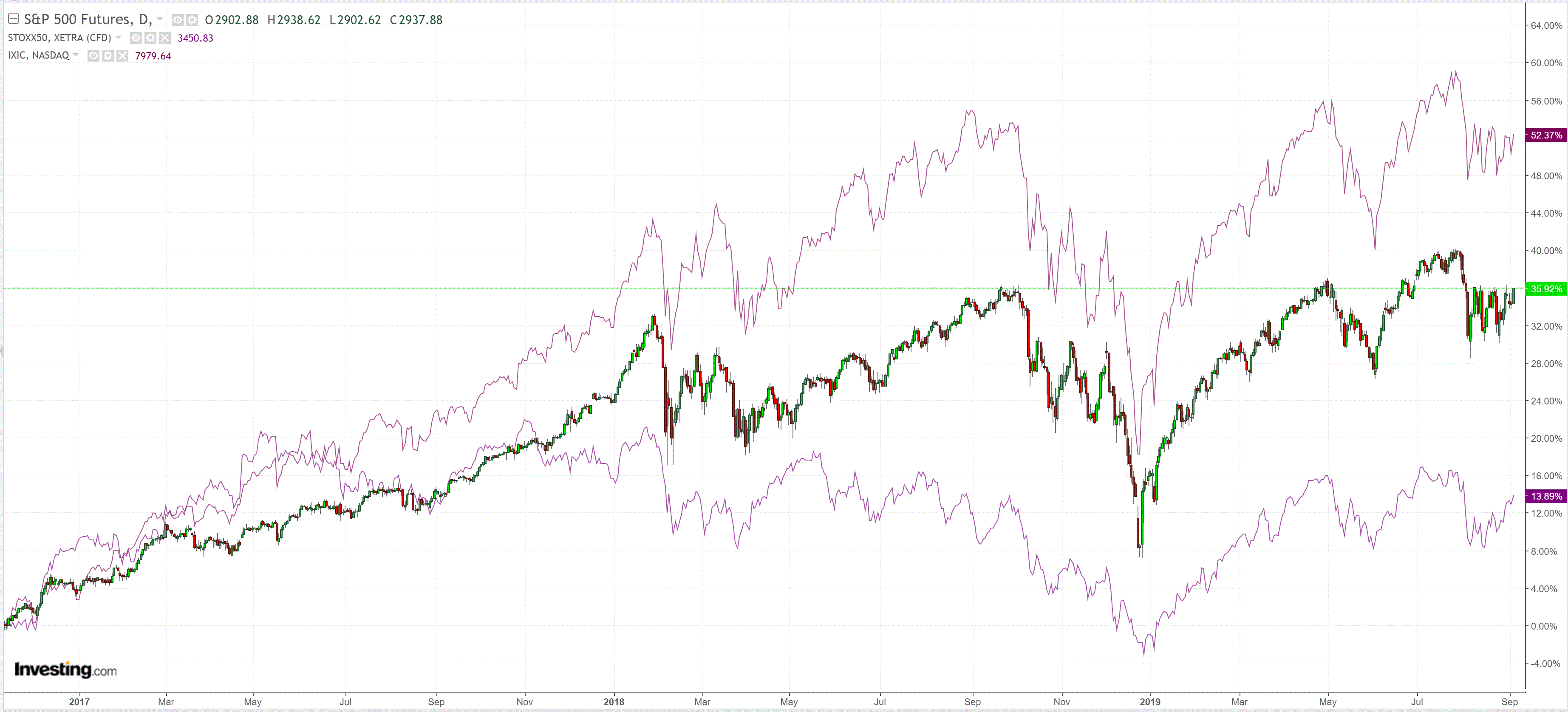 The globalists are partying as they strike back. First in Hong Kong where Beijing withdrew its extradition bill:
Authorities had to do something as the economy cratered: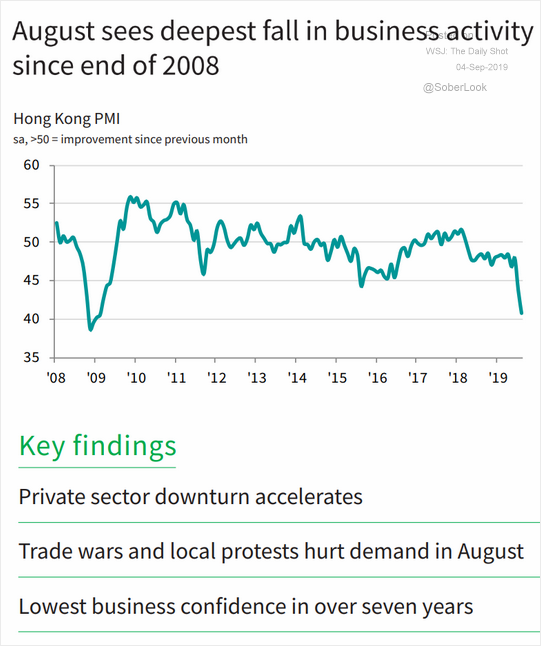 Almost as fast as government credibility: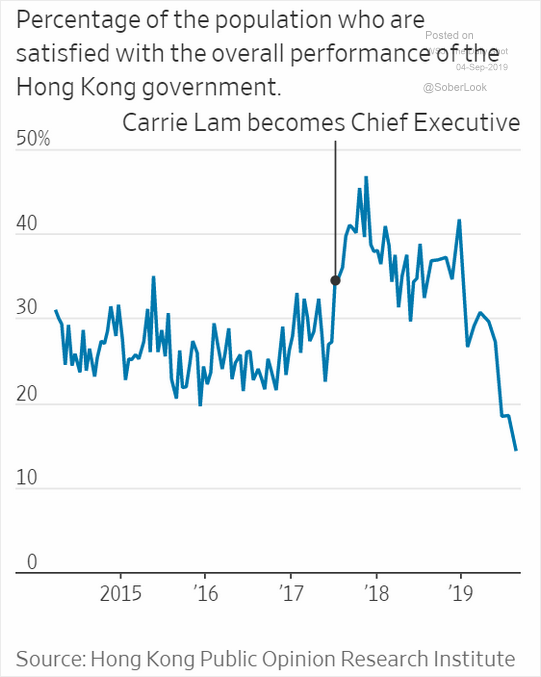 Whether this is the end is highly debatable but it is a major concession and should help divide middle classes from more radical elements. Only time will tell. Polling is not encouraging: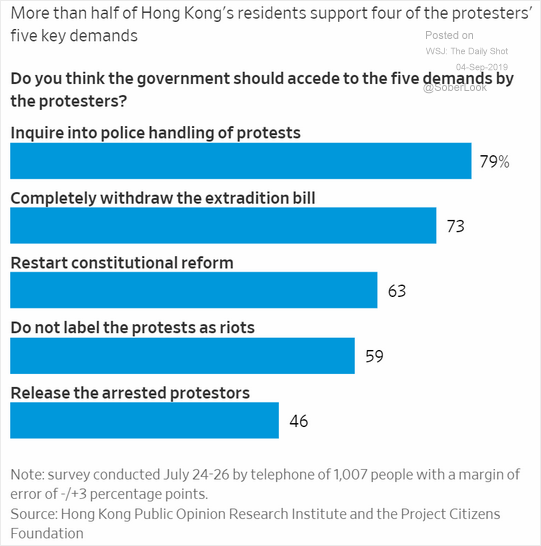 Secondly, the Hard Brexit was mitigated by Tory chaos, at the FT:
Rarely has a UK prime minister's strategy imploded so rapidly, and so spectacularly. In two days, Boris Johnson has become the first premier since the Earl of Rosebery in 1894 to lose his first parliament vote, and seen MPs back a bill to force him to take a course he has categorically ruled out. He has collapsed his own working majority from one to minus 43 — by backing himself into a position where he was forced to sack 21 rebels, including two former Conservative chancellors and the grandson of his political hero, Winston Churchill. He has led his party to the brink of a historic split. His plan to strike back with a snap election is hostage to his opponents' agreement.
Assuming BoJo's snap election bid is also voted down and a Brexit extension gets up then it will be over to Europe to offer one. Will it? Article 50 still means it crashes out automatically on October 31.
Meanwhile, the trade war rolls on unabated. And the economic fallout of all three intensifies. The US is slowing: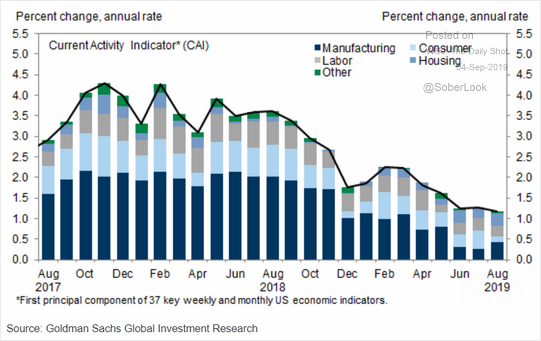 But Europe is still materially worse: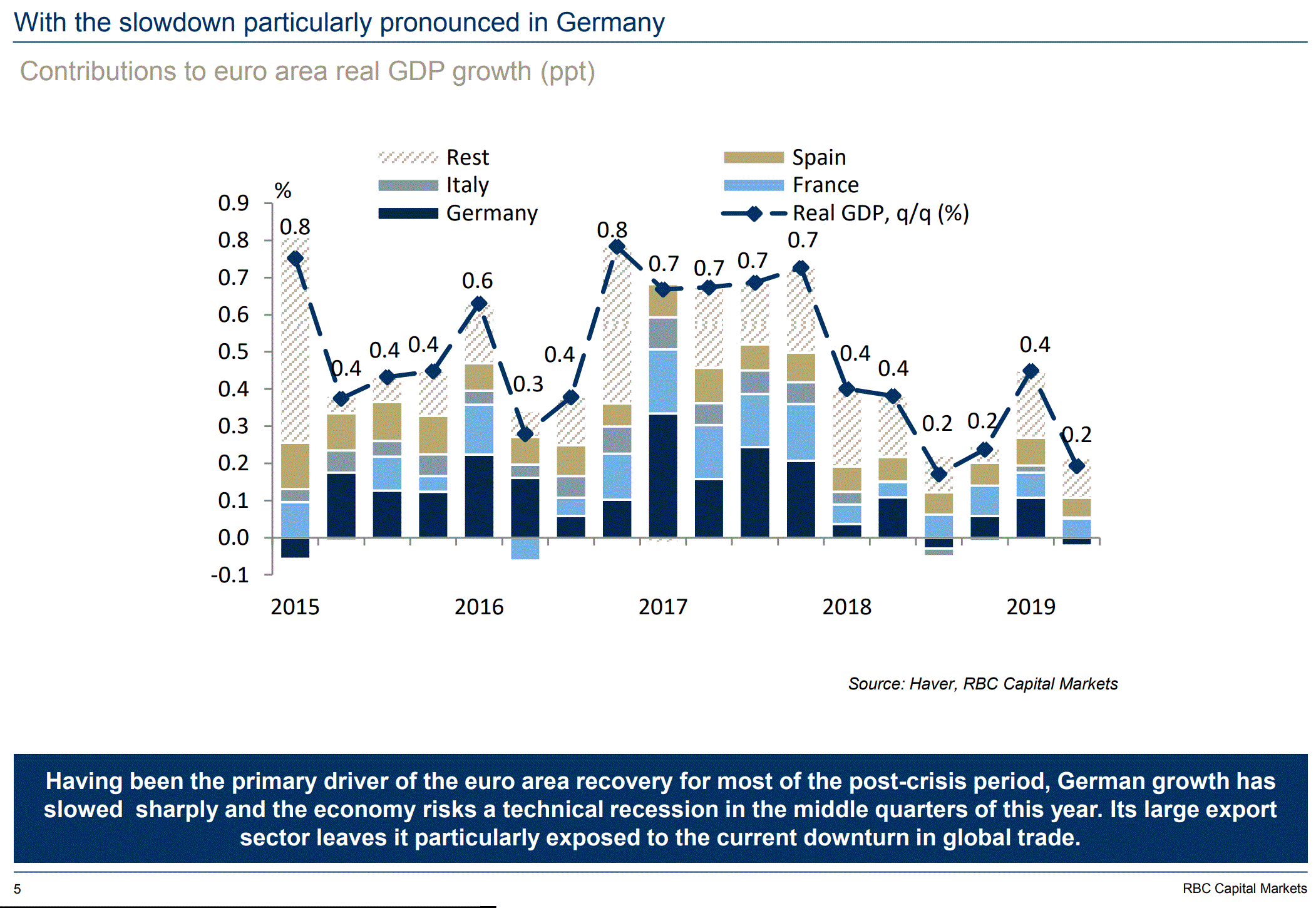 As Germany is hammered by both China and Brexit: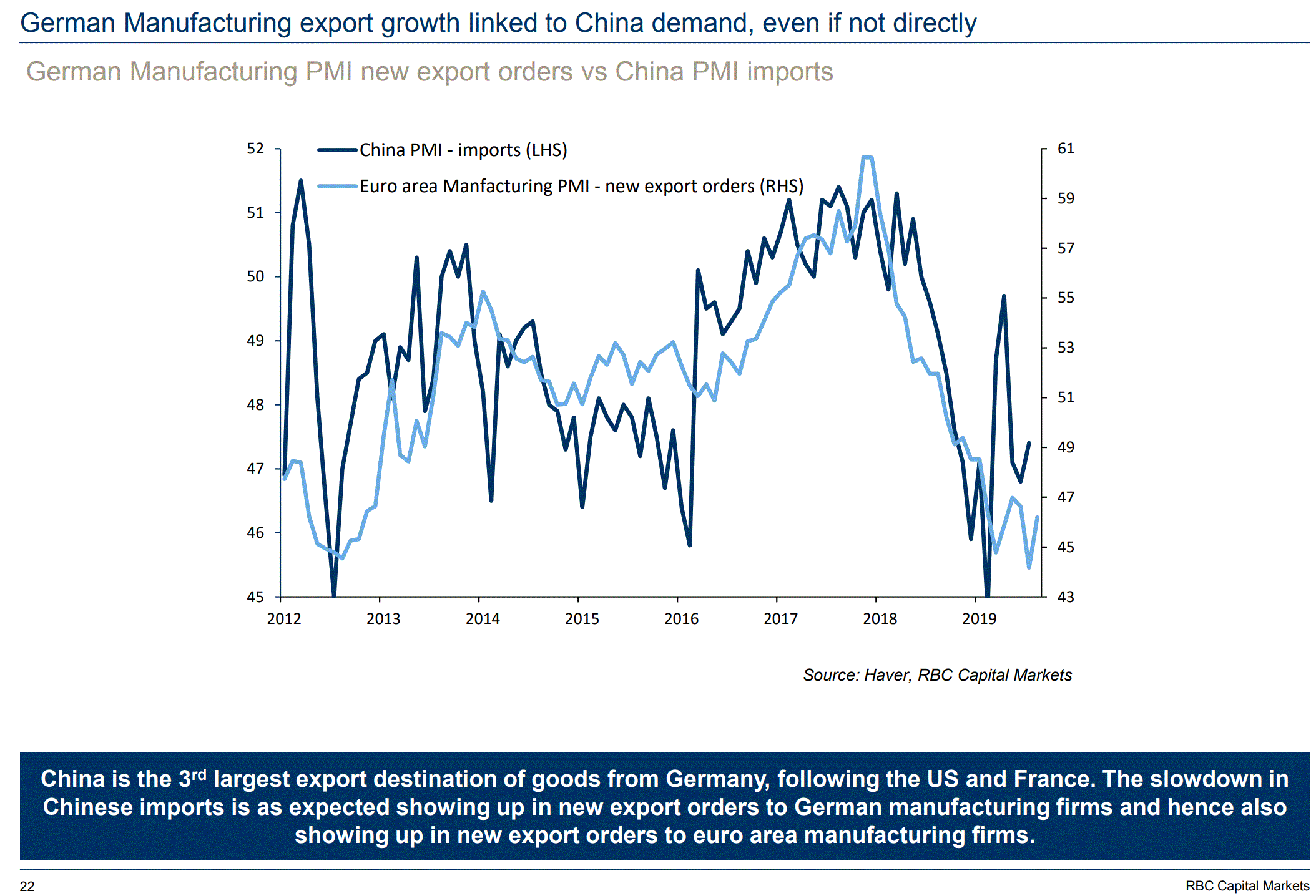 Via its export machine: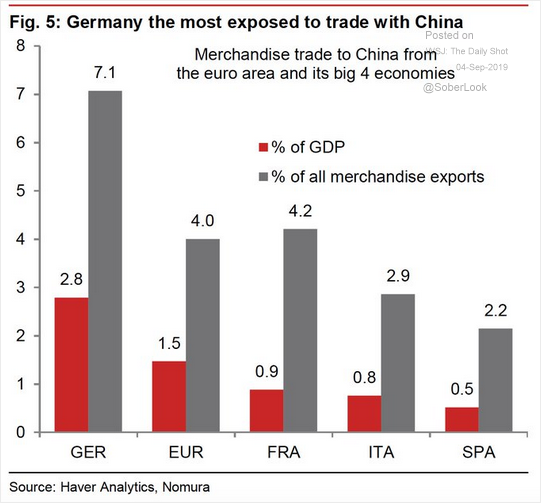 In sum, I don't see a strategic change of direction for the set up for weakening global growth, nor any change in a lower Australian dollar yet.
Progress but no cigar.
David Llewellyn-Smith is Chief Strategist at the MB Fund and MB Super. David is the founding publisher and editor of MacroBusiness and was the founding publisher and global economy editor of The Diplomat, the Asia Pacific's leading geo-politics and economics portal.

He is also a former gold trader and economic commentator at The Sydney Morning Herald, The Age, the ABC and Business Spectator. He is the co-author of The Great Crash of 2008 with Ross Garnaut and was the editor of the second Garnaut Climate Change Review.
Latest posts by David Llewellyn-Smith (see all)