See the latest Australian dollar analysis here:
DXY faded last night as EUR rebounded and CNY fell: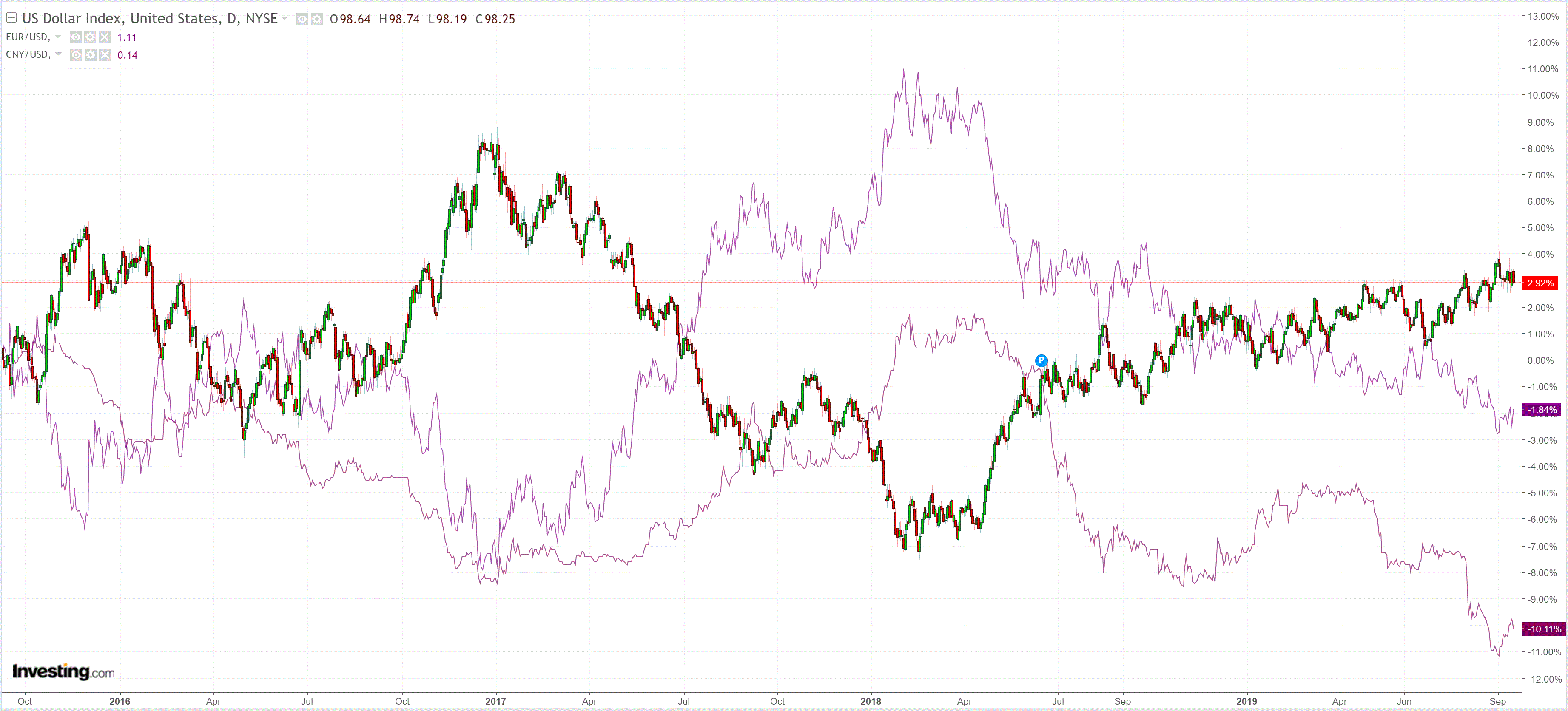 The Australian dollar rebounded against DMs: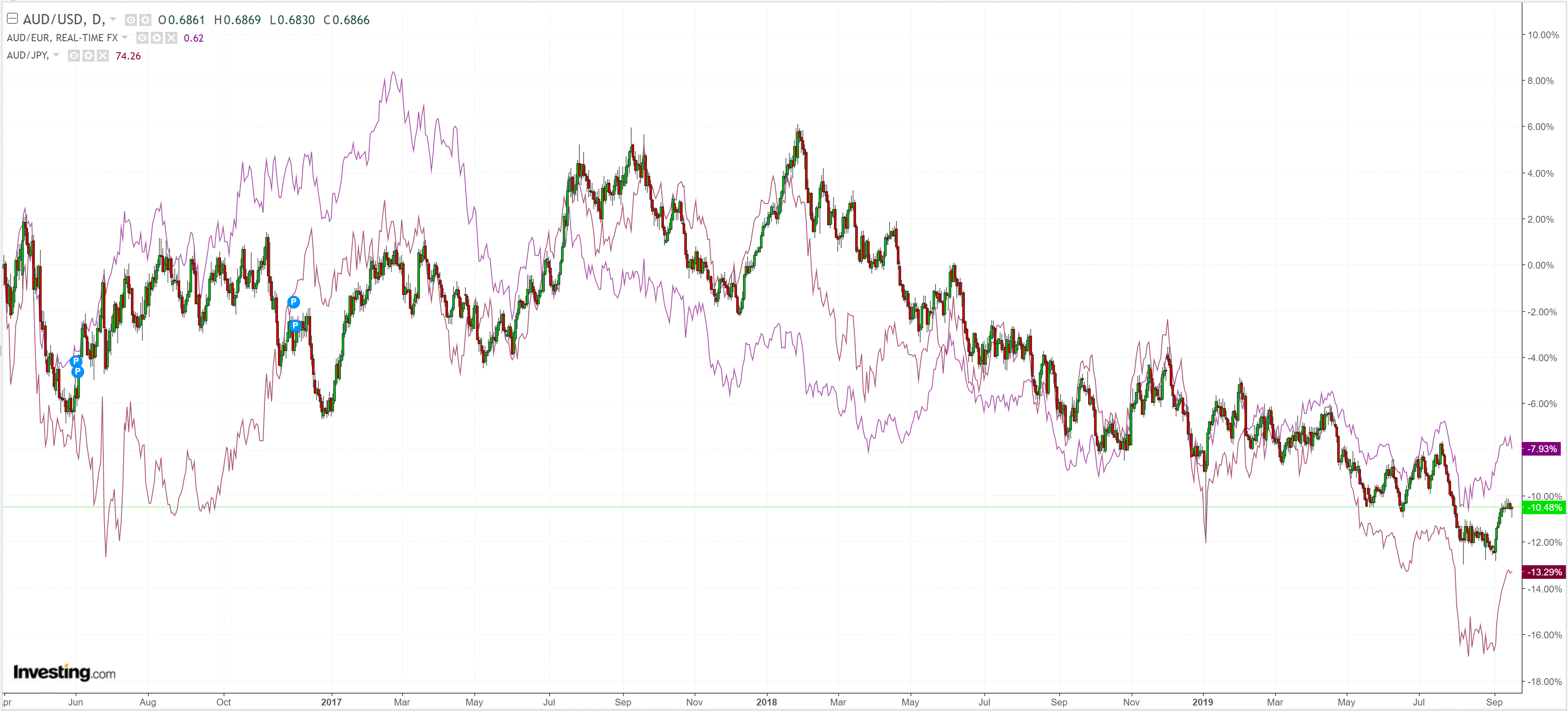 And EMs: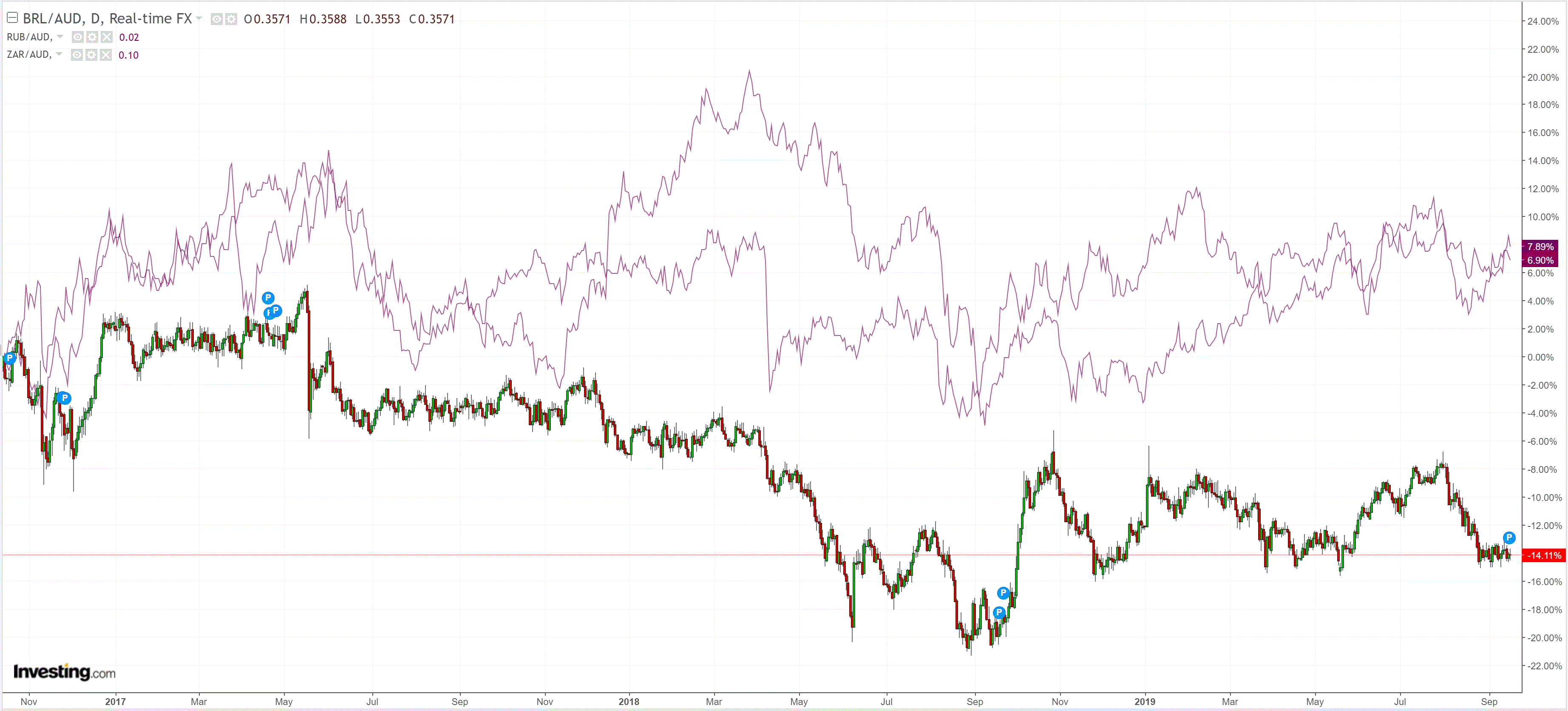 Gold held its gains: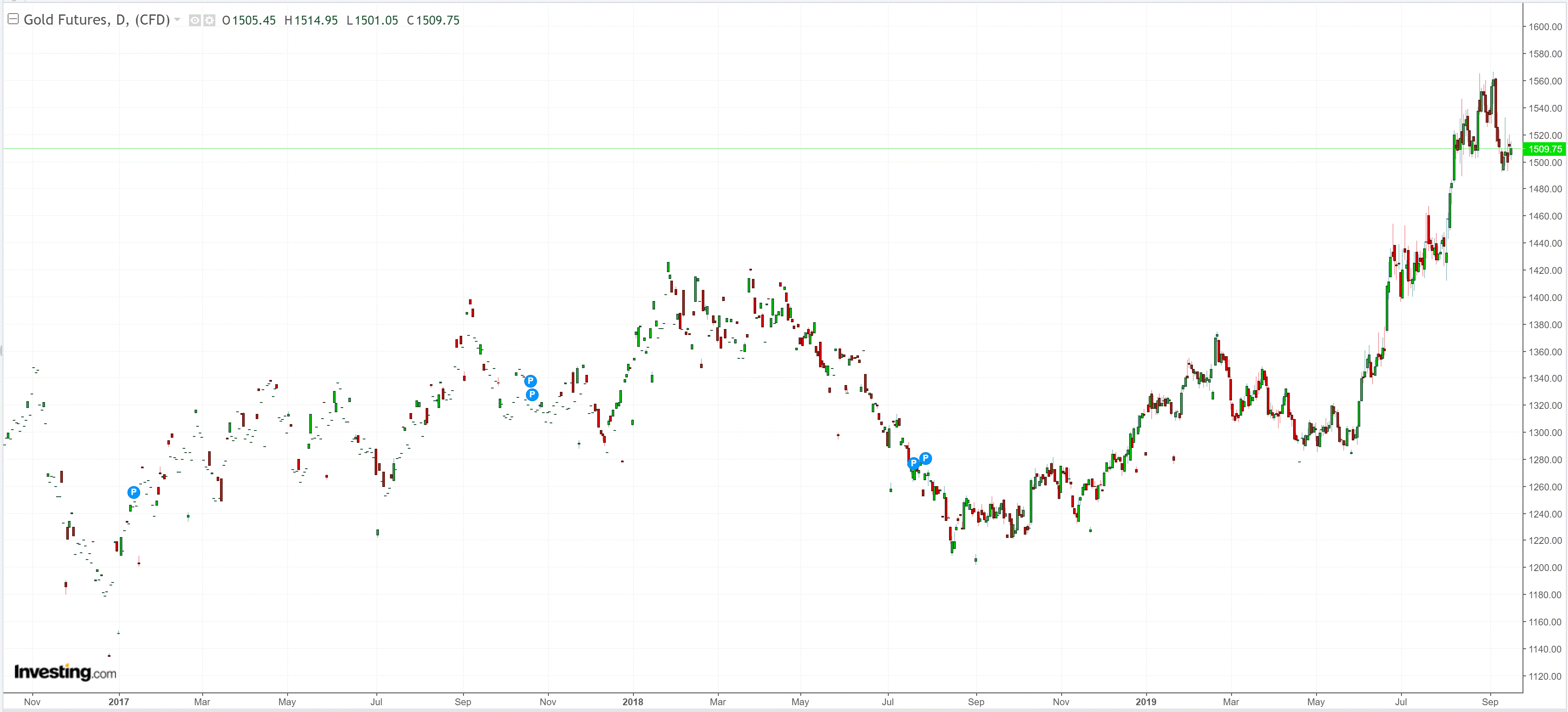 Oil dropped heavily: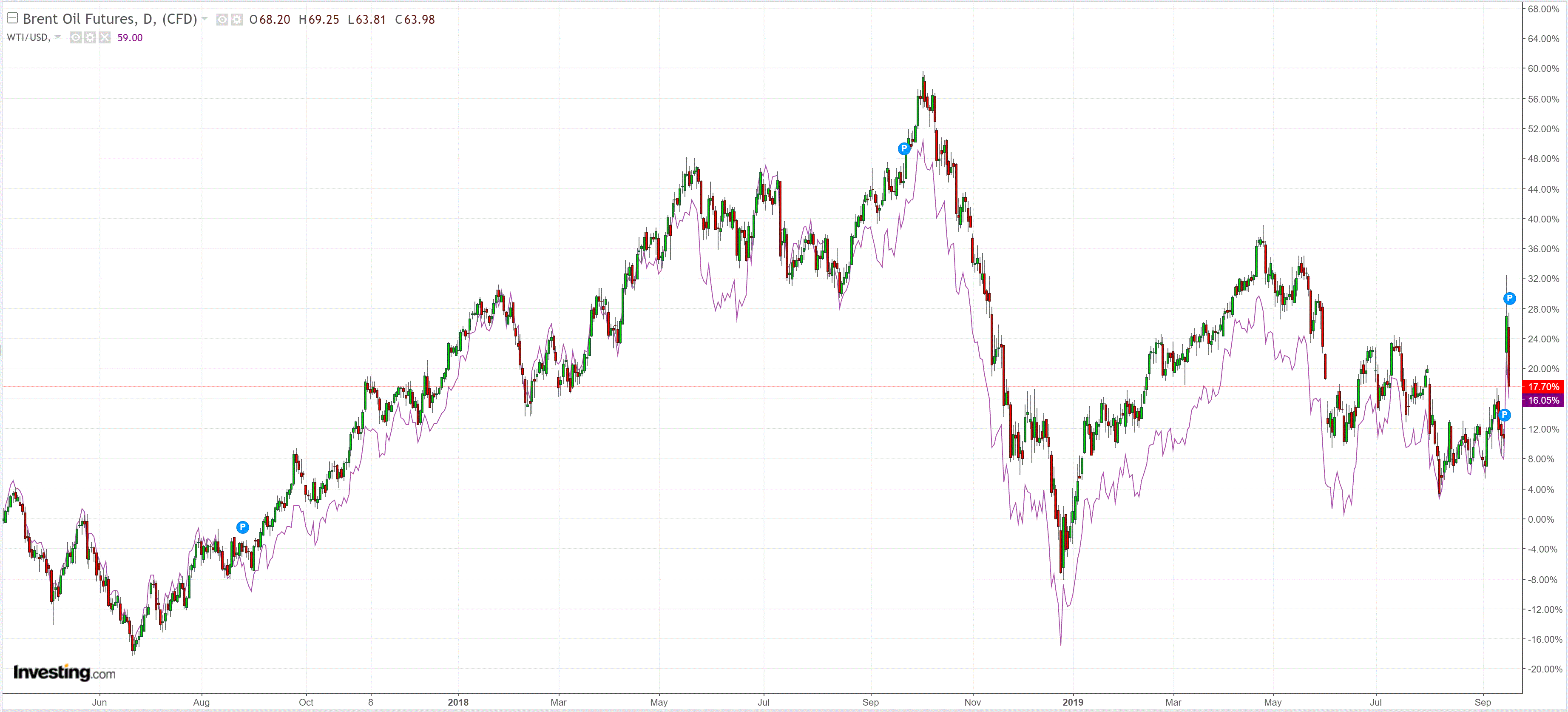 Metals fell: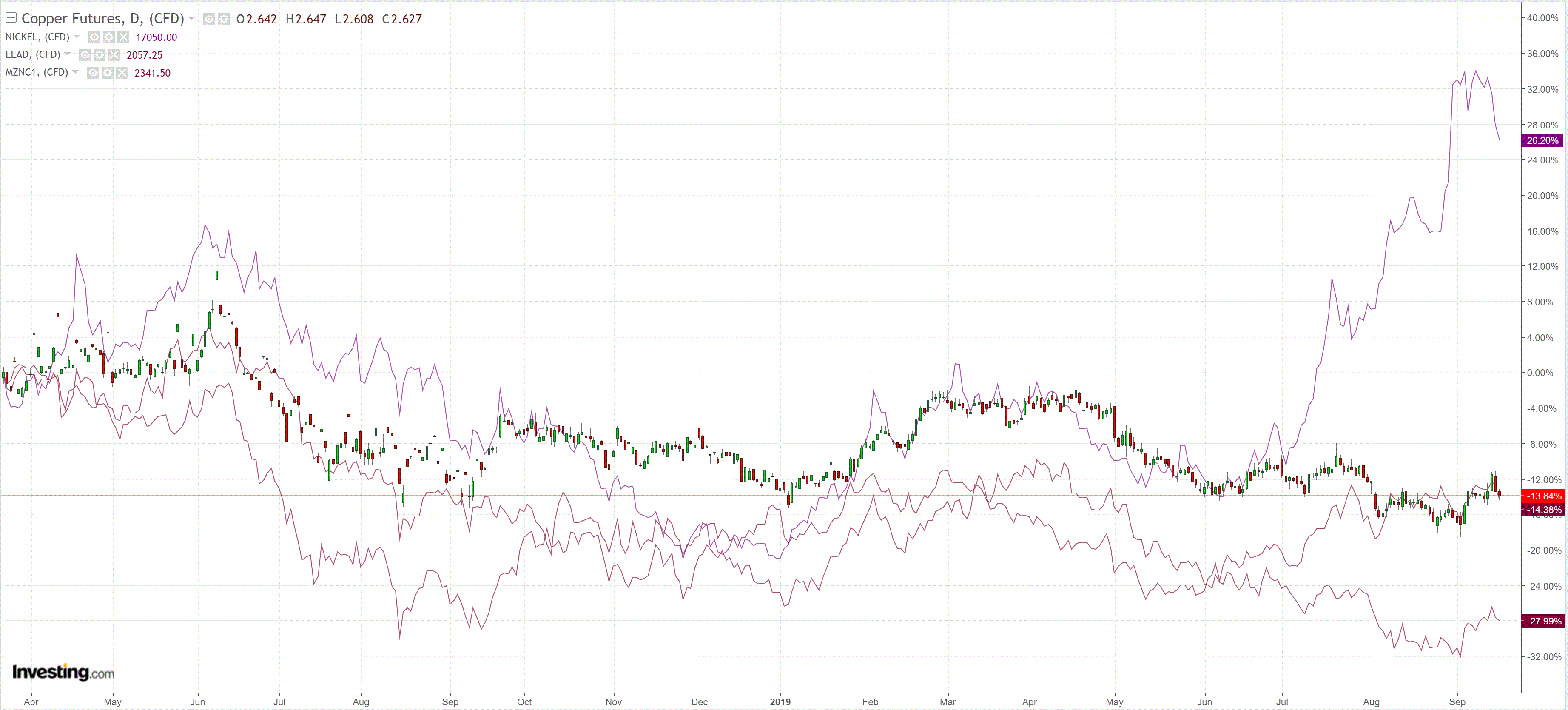 And miners: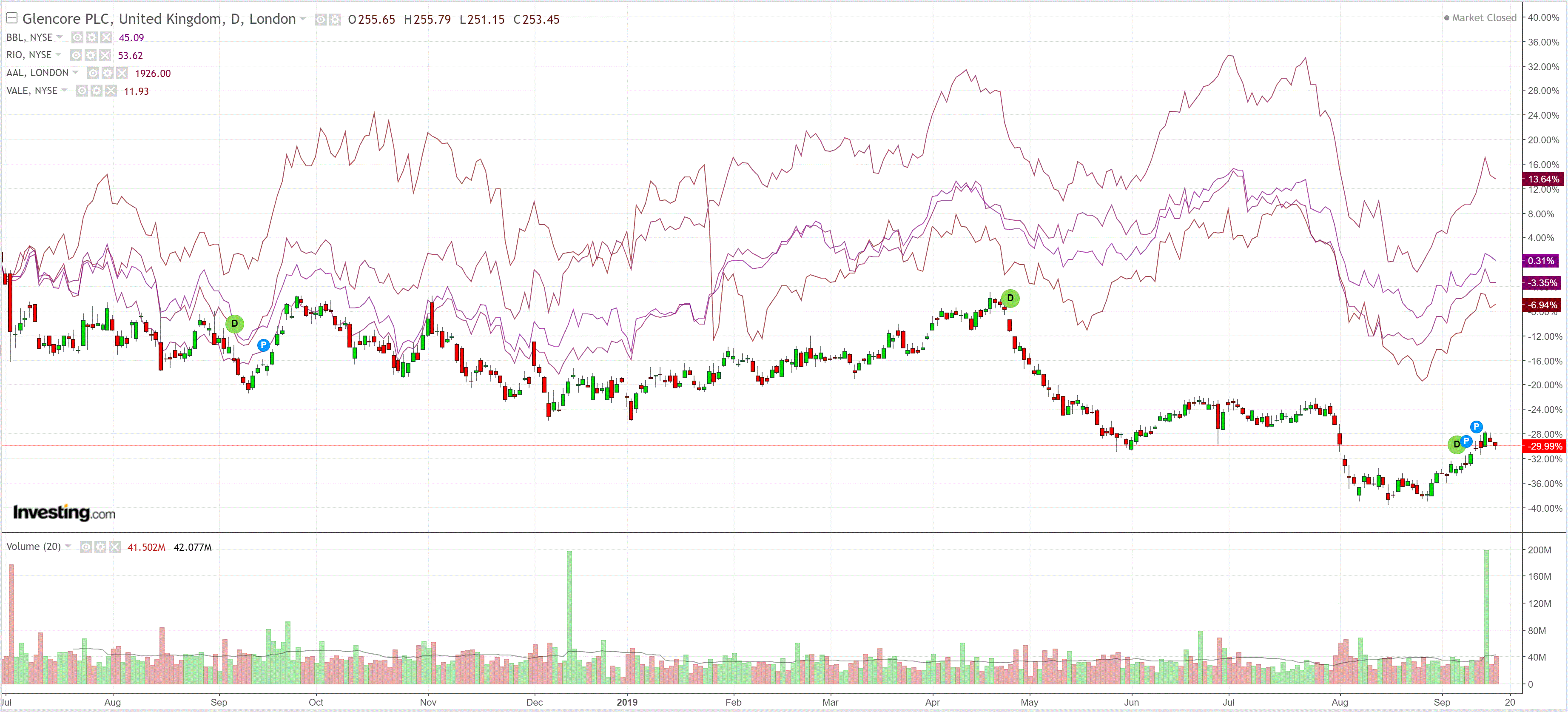 Plus EM stocks: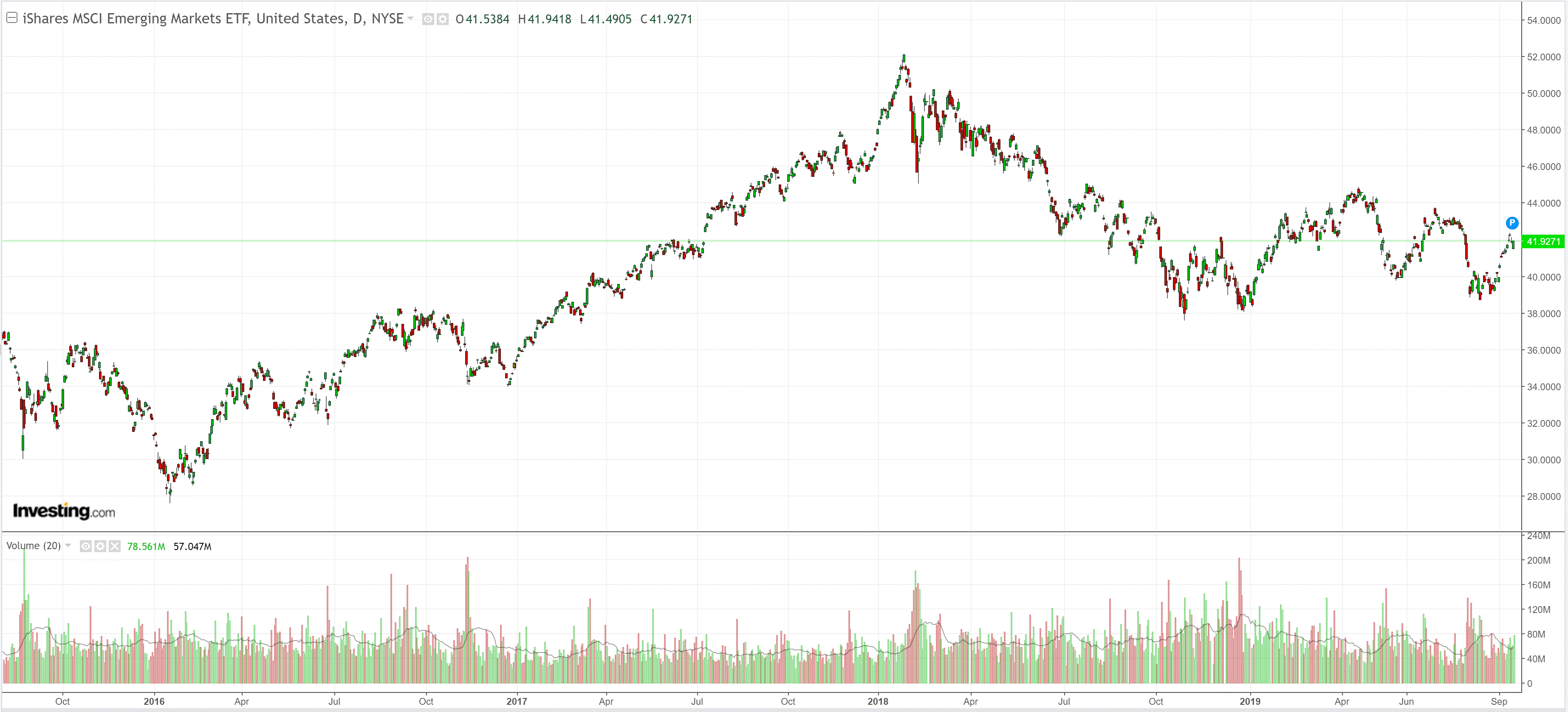 But junk lifted: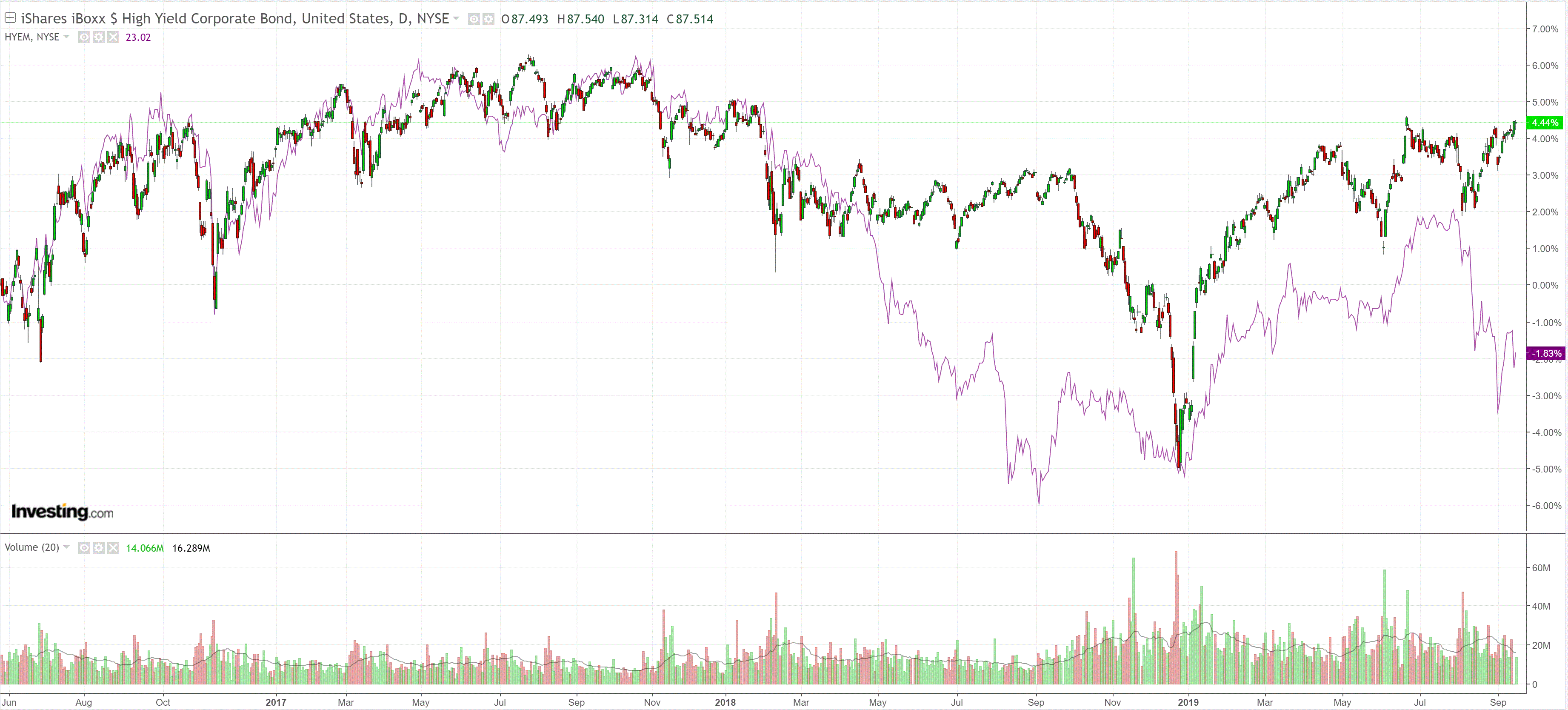 As Treasuries were bid: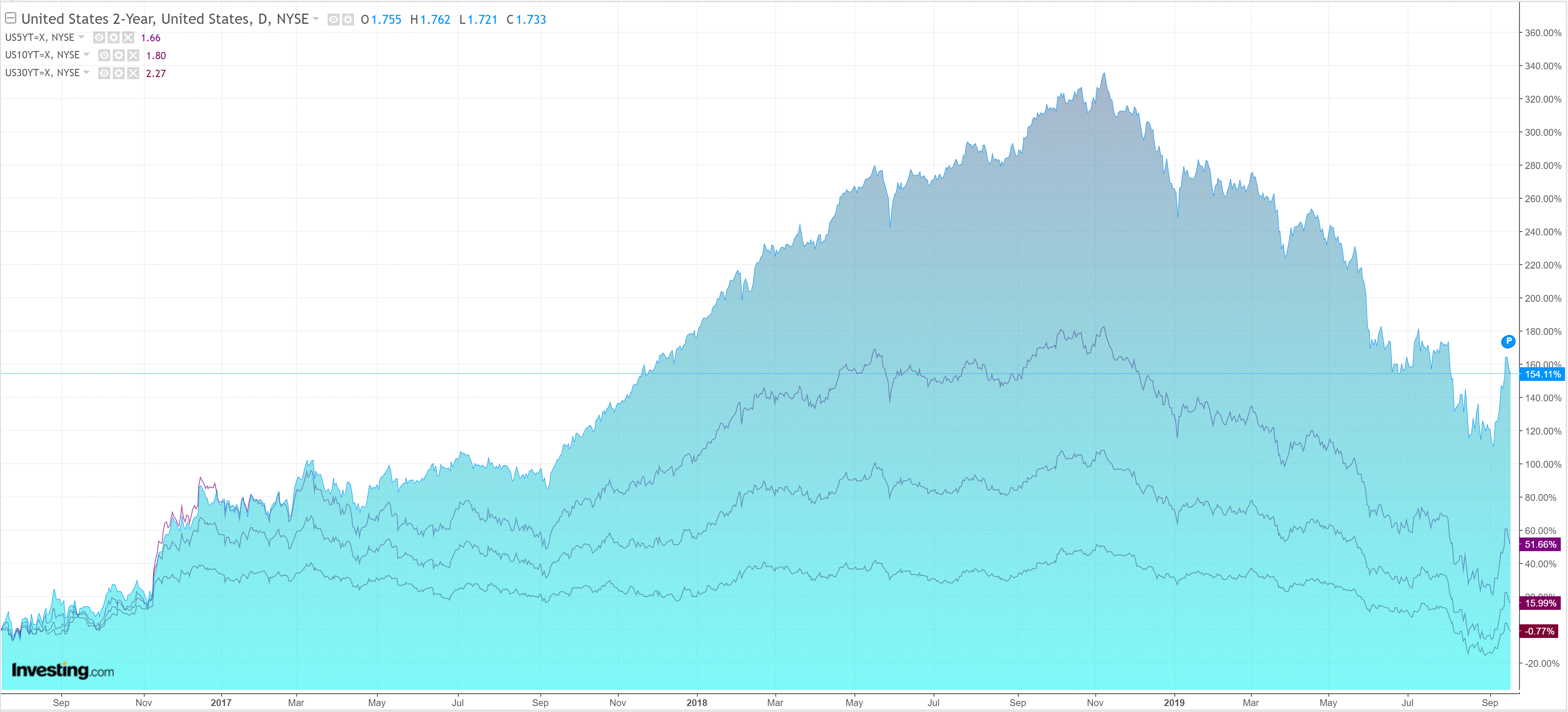 While bunds sold: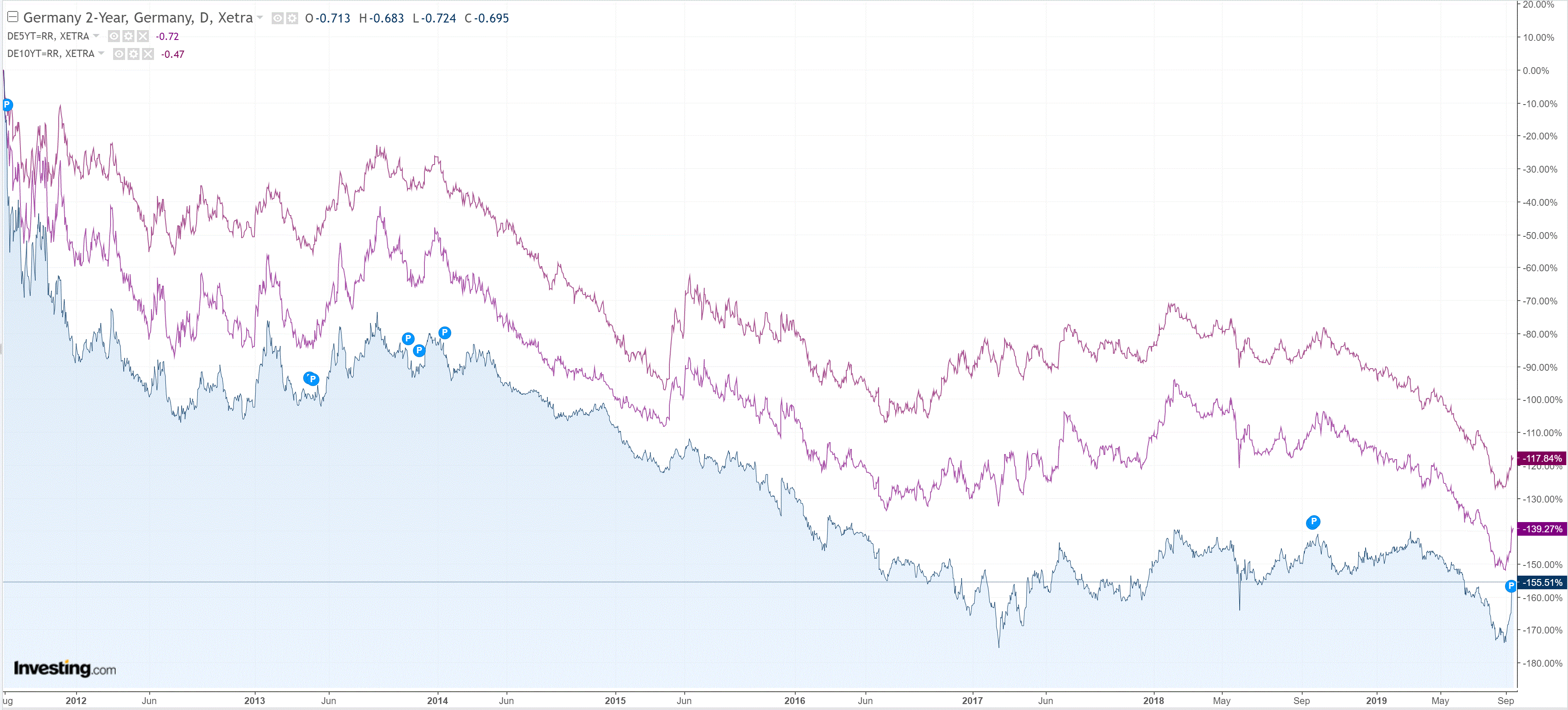 And Aussie bonds rose: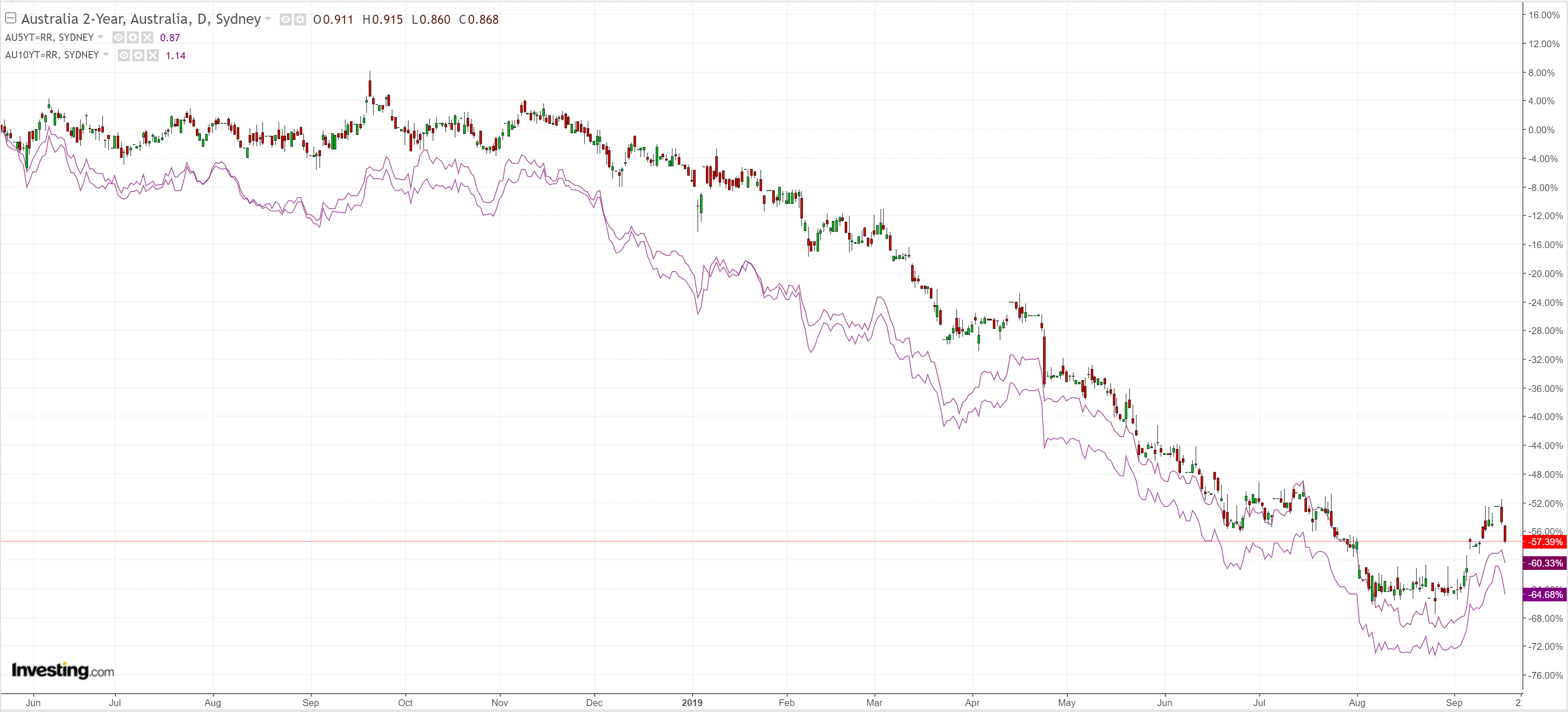 Stocks were firm: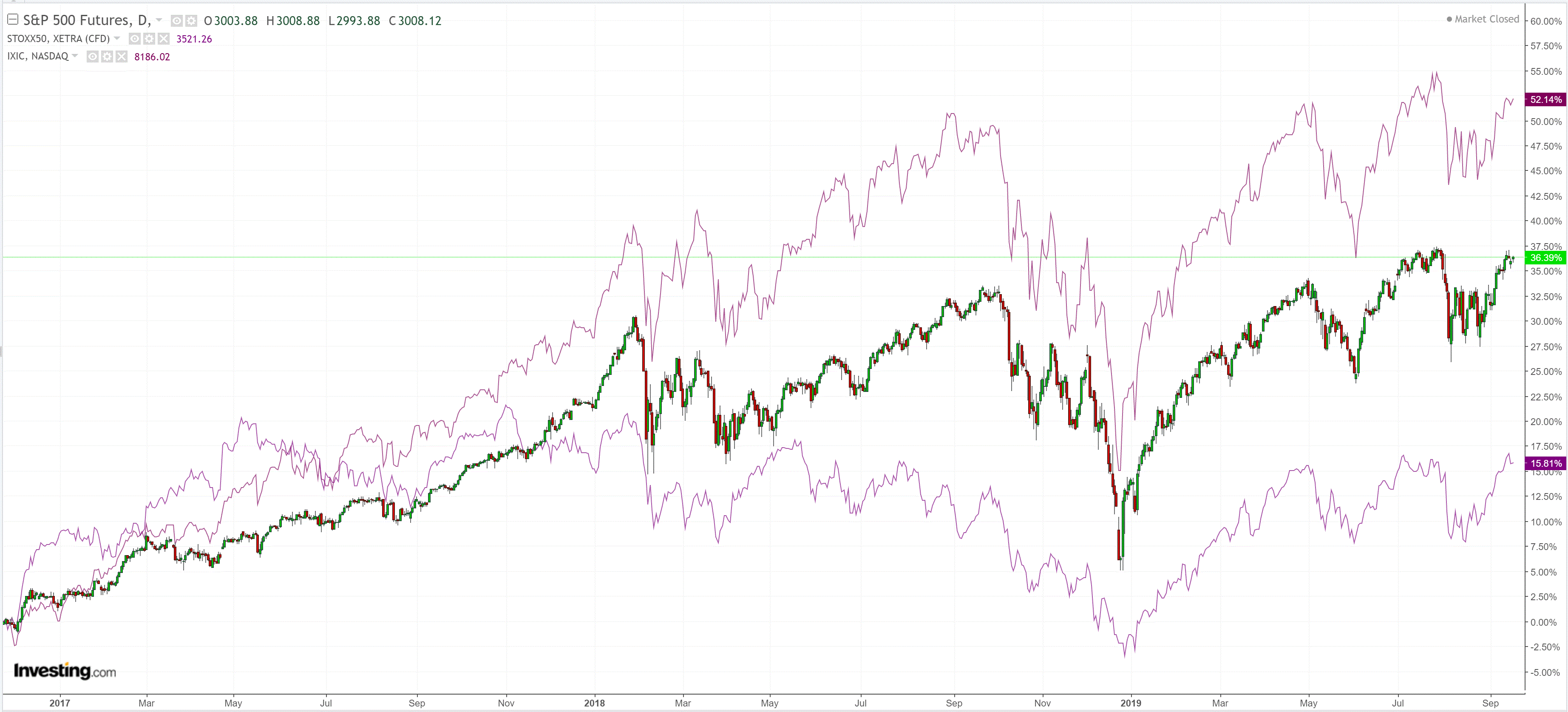 Saudi reassured, via Bloomie:
Saudi Arabia attempted to move beyond the worst oil disruption in its history, assuring the world that crude exports will not suffer, its damaged facility had partially restarted and production capacity would be back to normal within months.

…"During the two past days, we managed to contain the damage by recovering more than half of the production that we had lost during that terrorist attack," Energy Minister Prince Abdulaziz bin Salman said at a briefing in Jeddah. "Thus the company will be able to meet all its commitments to customers this month by drawing on its crude oil reserves."

Abqaiq has restarted and is now processing about 2 million barrels a day, said Aramco Chief Executive Officer Amin Nasser. The facility should return to pre-attack levels of about 4.9 million barrels a day by the end of September, he said.
So that leaves us largely with the geopolitical question. It's still about scuttlebutt, via NPR:
U.S. surveillance satellites detected Iran readying drones and missiles at launch sites in Iran before Saudi oil facilities were attacked on Saturday, according to two Pentagon officials.

The officials tell NPR that U.S. intelligence views the activity as "circumstantial evidence" that Iran launched the strike from its own soil.

Saudi Aramco has said the attacks on its plants in Abqaiq and Khurais were "a result of terrorist attacks with projectiles." Iranian-backed Houthi rebels in Yemen claimed responsibility for the attack, but U.S. officials have accused Iran of playing a key role.

The two officials say the U.S. Defense Department has sent a forensic team to Saudi Arabia to examine wreckage of drones and missiles used in the attack. Intelligence experts say the outcome of those examinations could provide "compelling and convincing" evidence that Iran was behind the attack.
And BBC:
The US has reportedly identified locations in Iran from which drones and cruise missiles were launched against major Saudi oil facilities on Saturday.

Senior US officials told media outlets that the locations were in southern Iran, at the northern end of the Gulf.

Saudi air defences did not stop the drones and missiles because they were pointed southwards, to prevent attacks from Yemen, they added.

Iran denies involvement in the attacks, which disrupted global oil supplies.

Yemen's Iran-aligned Houthi rebels said they had launched the drones that struck the Abqaiq oil processing plant, the world's largest, and the Khurais oilfield.
This is diplomatic pressure on behalf of allies. There is no upside in greater US entanglement. Still, oil is not going to retrace until this is resolved one way or another.
UBS gives us take on what means for forex:
The negative oil-dollar correlation has been fading

US oil production has experienced a sharp increase in recent years, with the oil investment contributing to GDP growth since 2016 and moving the US closer to energy independence. If higher oil is no longer negative for the US economy this should change the nature of the USD-oil correlation. Indeed, we find evidence of that in the correlation between broad USD TWI and oil, which has been negative historically, but is increasingly showing signs of a structural break (Figure 1).

USD to remain strong: watching China growth and US inflation expectations

Among the most persistent questions for FX markets is how long the USD can remain strong. We've discussed the parameters for reversing the strong dollar environment: a rebound in global growth and a reduction in the USD's yield advantage. Clearly, the spike in oil prices leads to neither. A supply-driven oil shock is likely to be a negative drag on China's growth while pushing up US inflation expectations (2y inflation swaps are up about 12bp). This is not a recipe for USD weakness.
I mean, is it any wonder?

In the meantime, BofAML's monthly fundie survey says it all. Recession is now the key concern:

As trade war worries mount:

Inflation is a goner:

So buy bonds:

Not growth:

Until something changes:

I hate being on the right side of this survey. But, for now, I am. More to the point, it remains AUD bearish, if a little stretched.
David Llewellyn-Smith is Chief Strategist at the MB Fund and MB Super. David is the founding publisher and editor of MacroBusiness and was the founding publisher and global economy editor of The Diplomat, the Asia Pacific's leading geo-politics and economics portal.

He is also a former gold trader and economic commentator at The Sydney Morning Herald, The Age, the ABC and Business Spectator. He is the co-author of The Great Crash of 2008 with Ross Garnaut and was the editor of the second Garnaut Climate Change Review.
Latest posts by David Llewellyn-Smith (see all)