See the latest Australian dollar analysis here:
DXY broke to new highs lats night as CNY and EUR sank to new lows: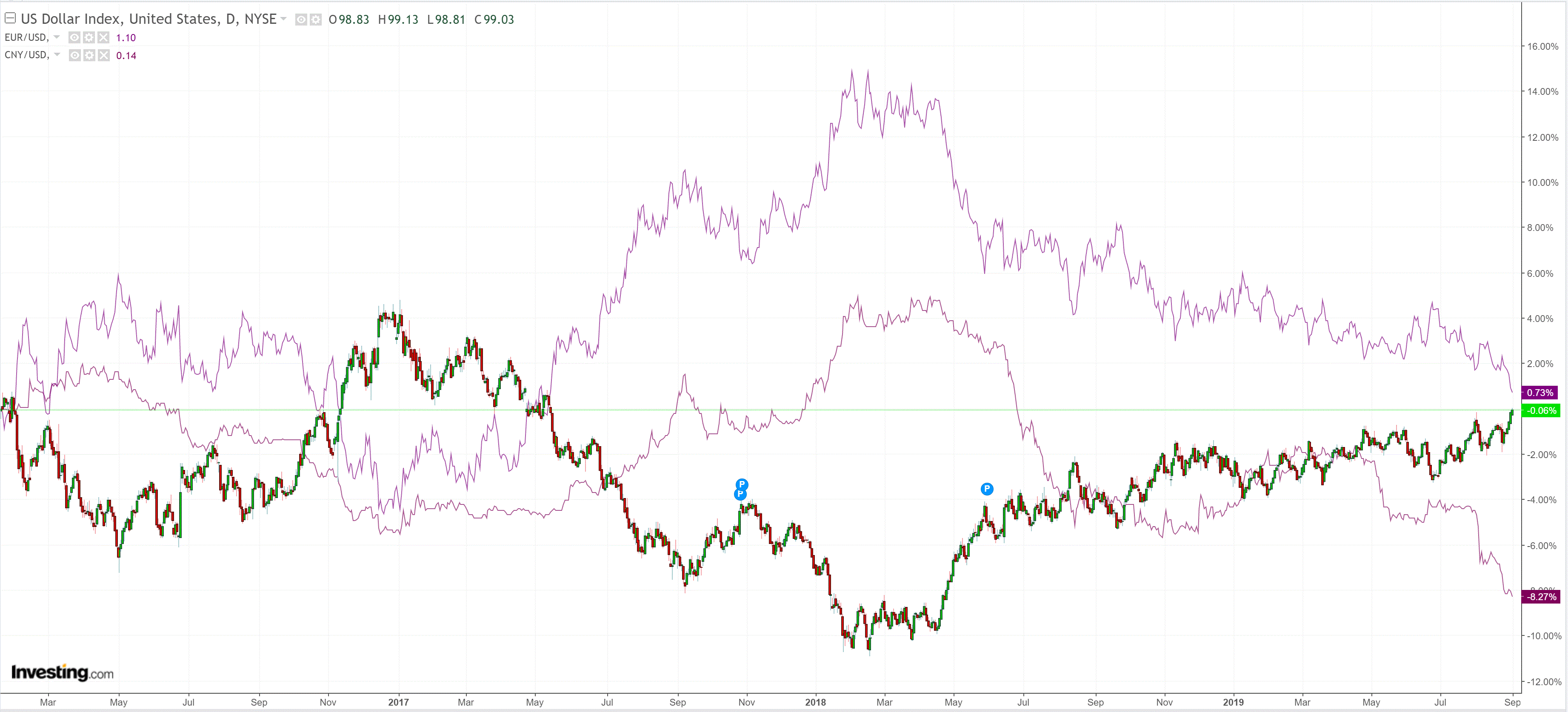 The Australian dollar hit a new decadal closing low against DMs: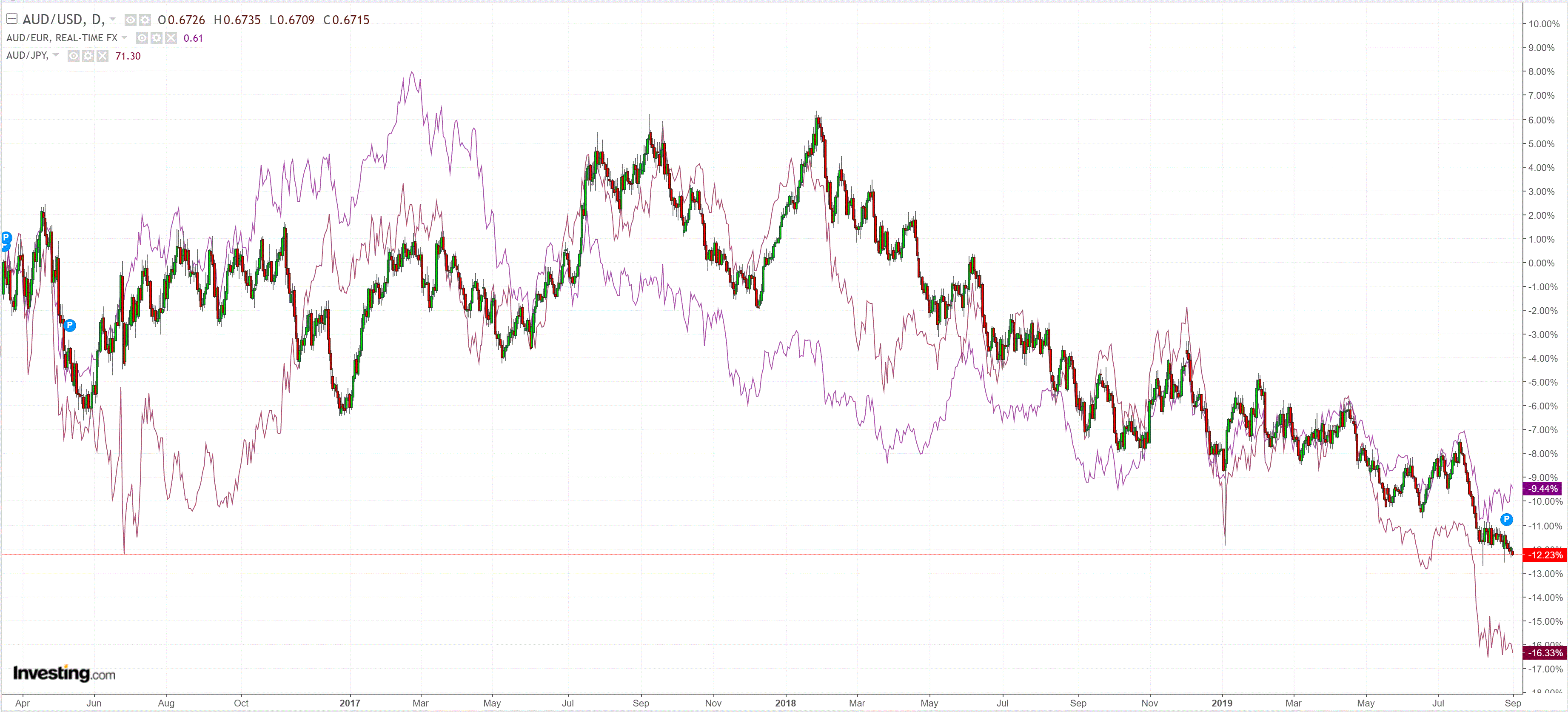 It was mixed against EMs: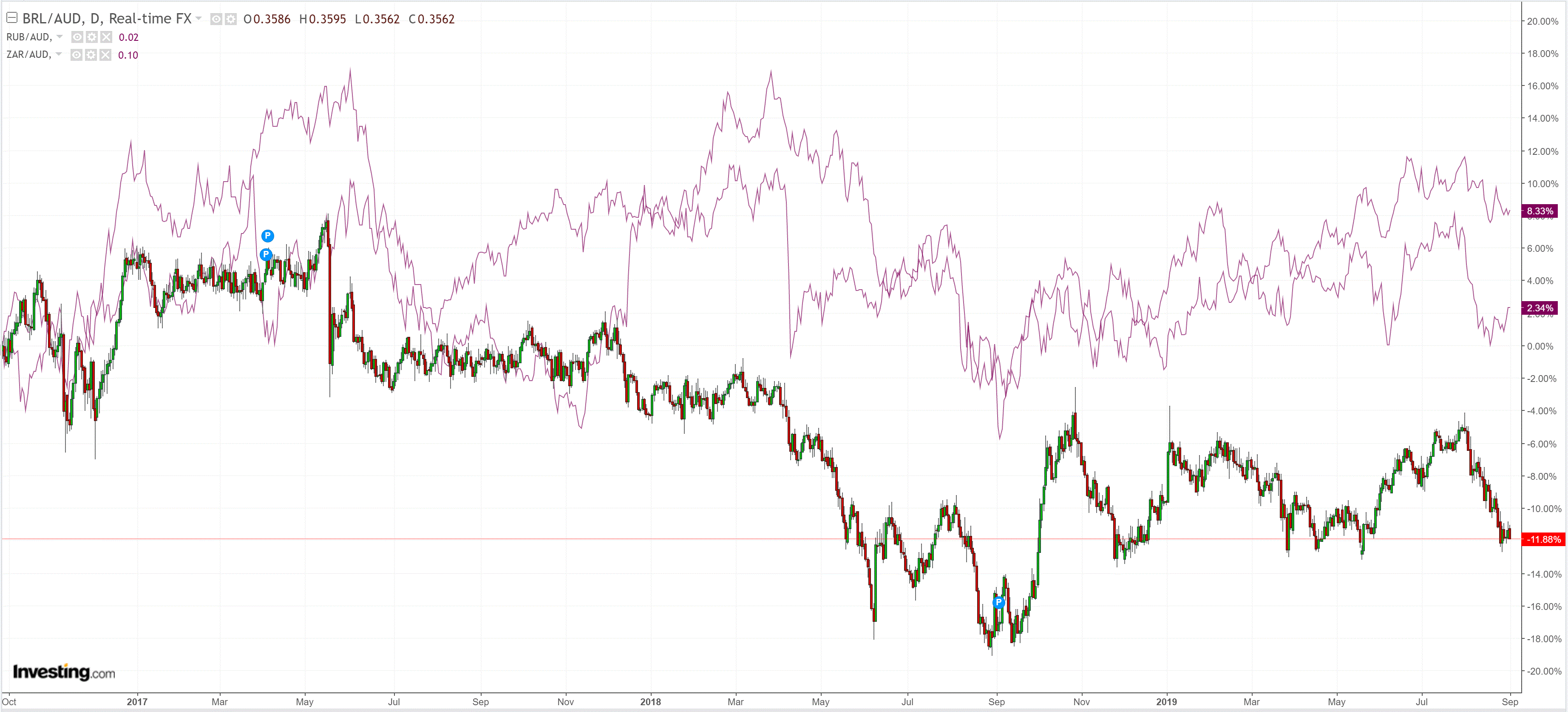 Oil was hit: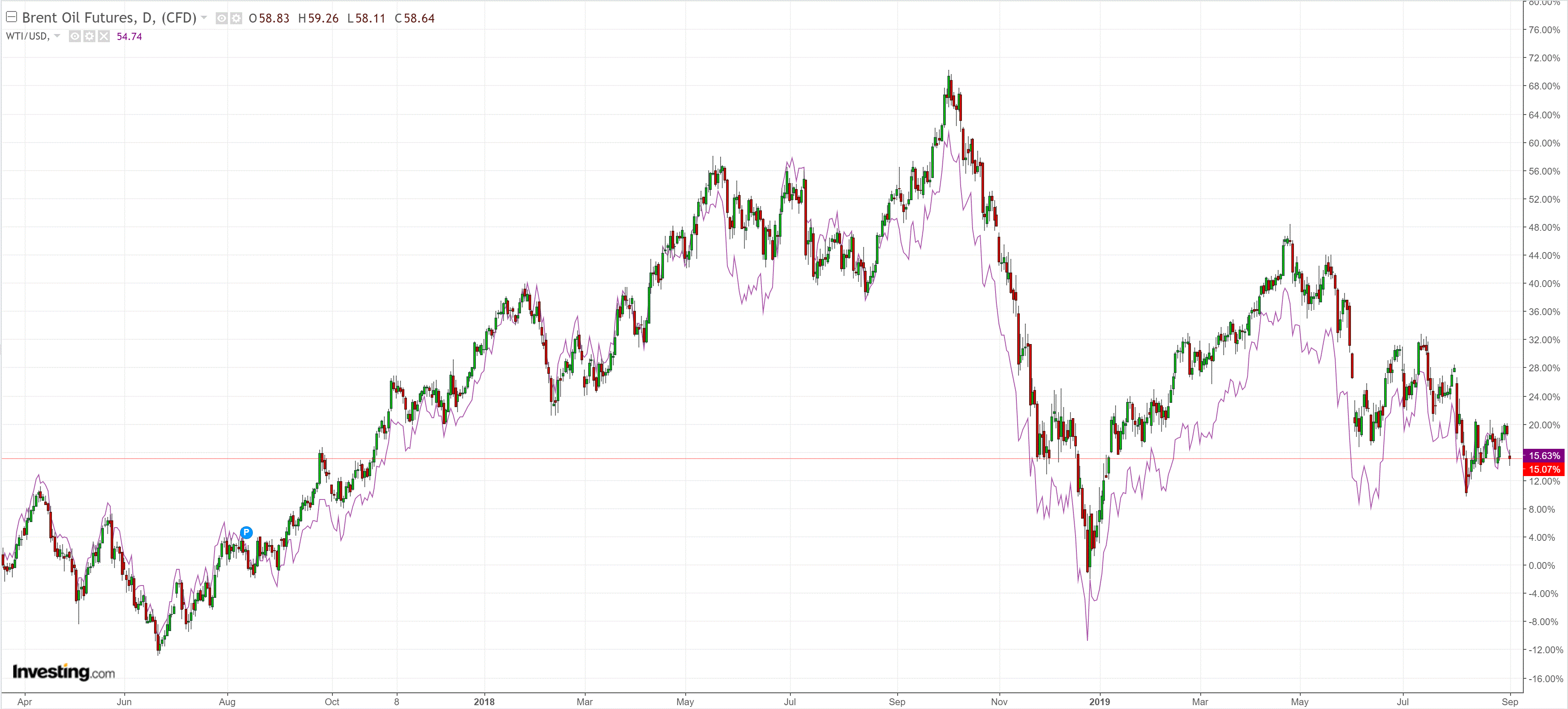 Gold lifted despite a powering DXY: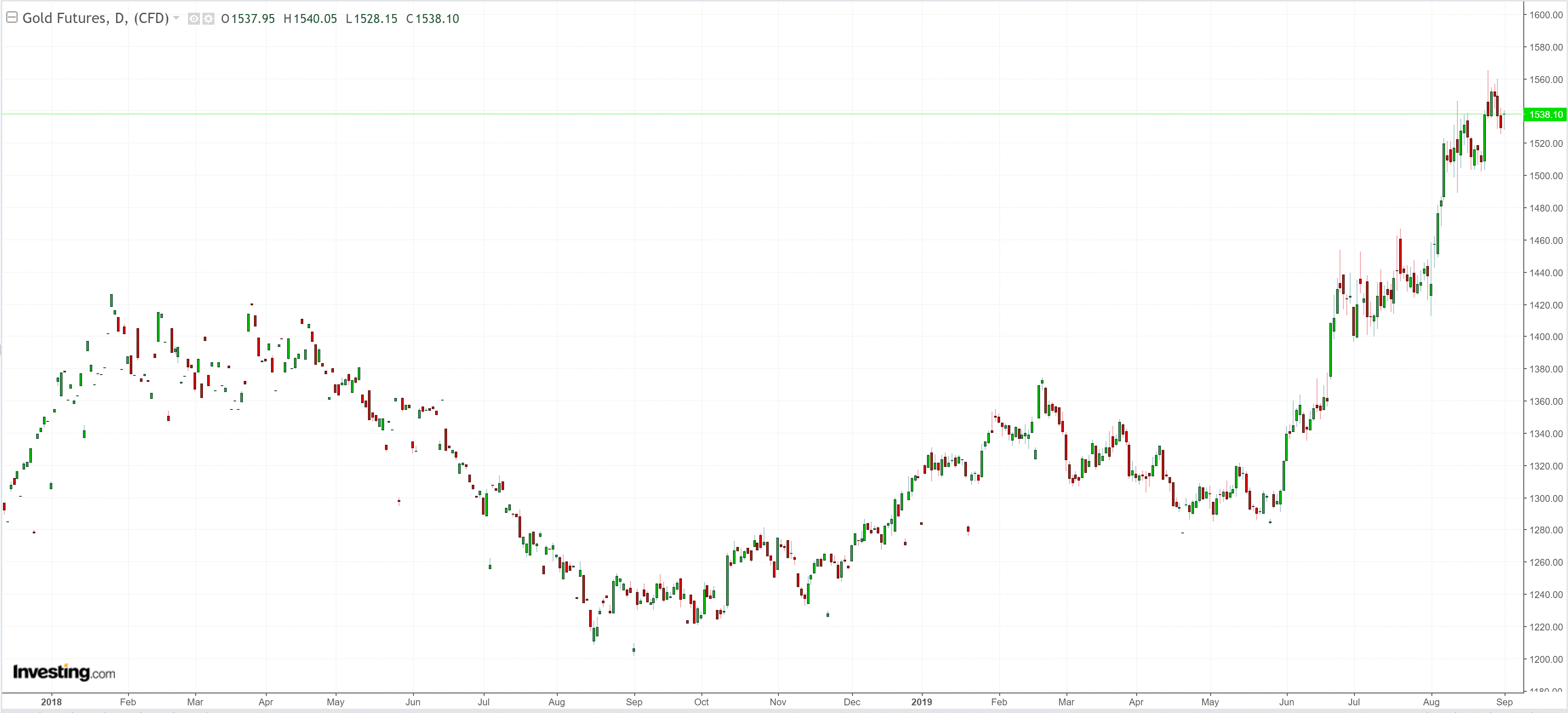 Base metals were weak: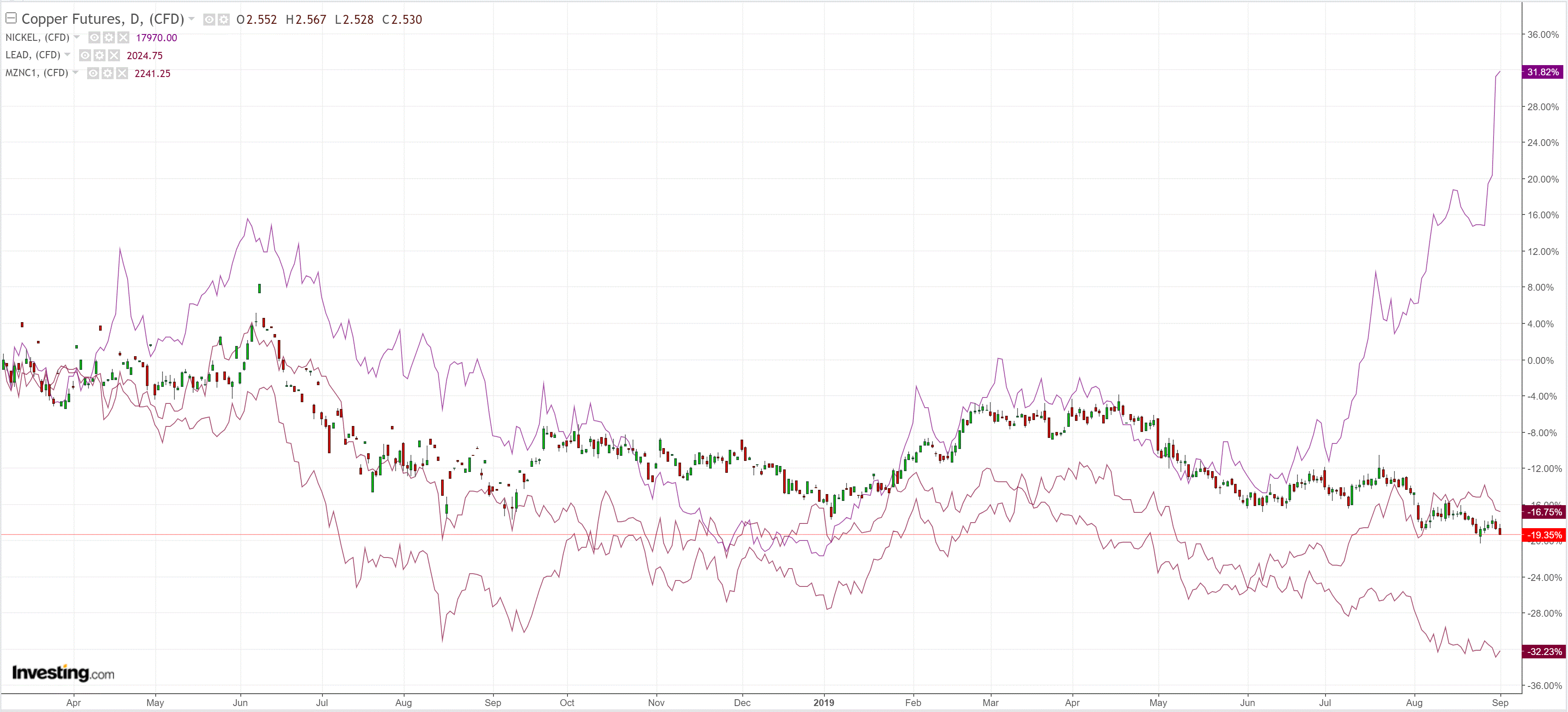 Big miners lifted: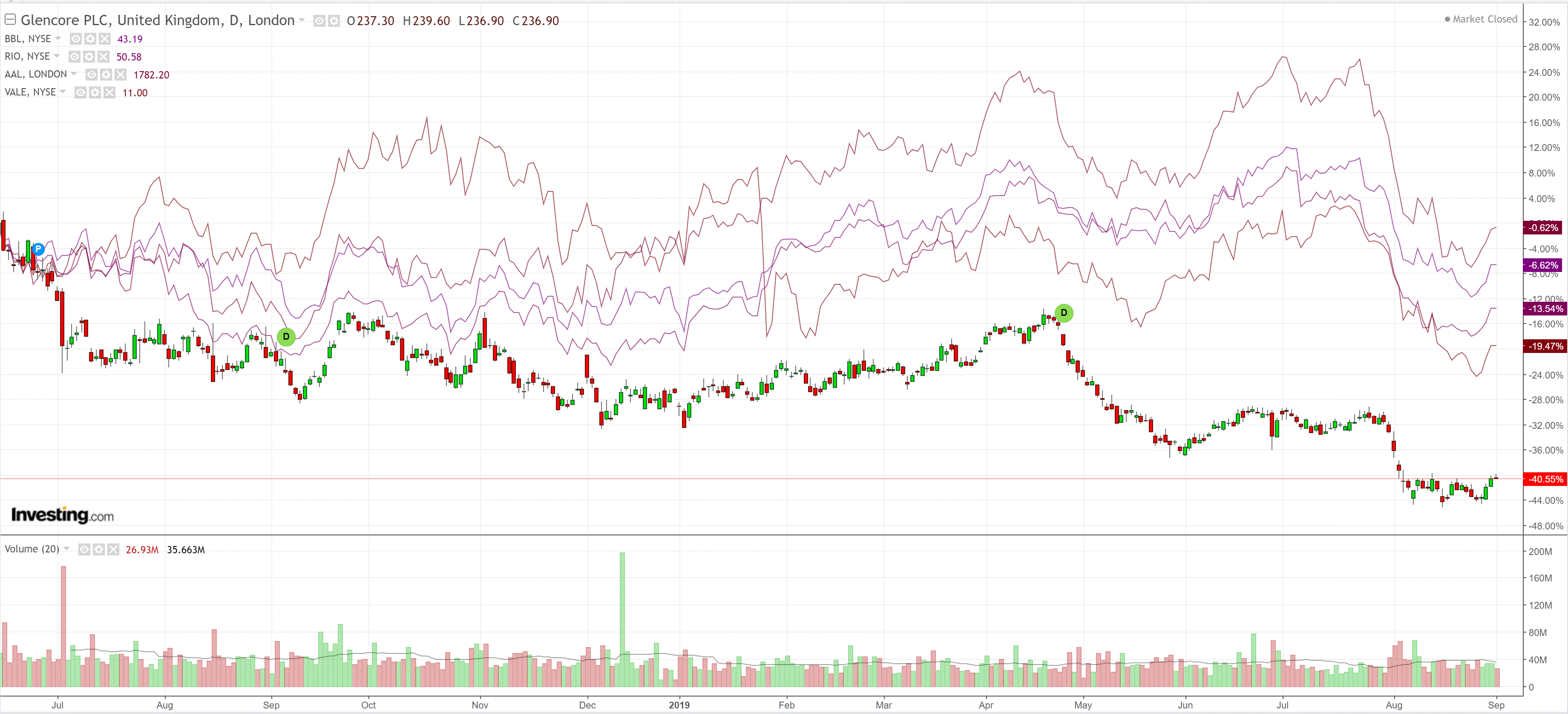 So did EM stocks on hopes of Chinese stimulus: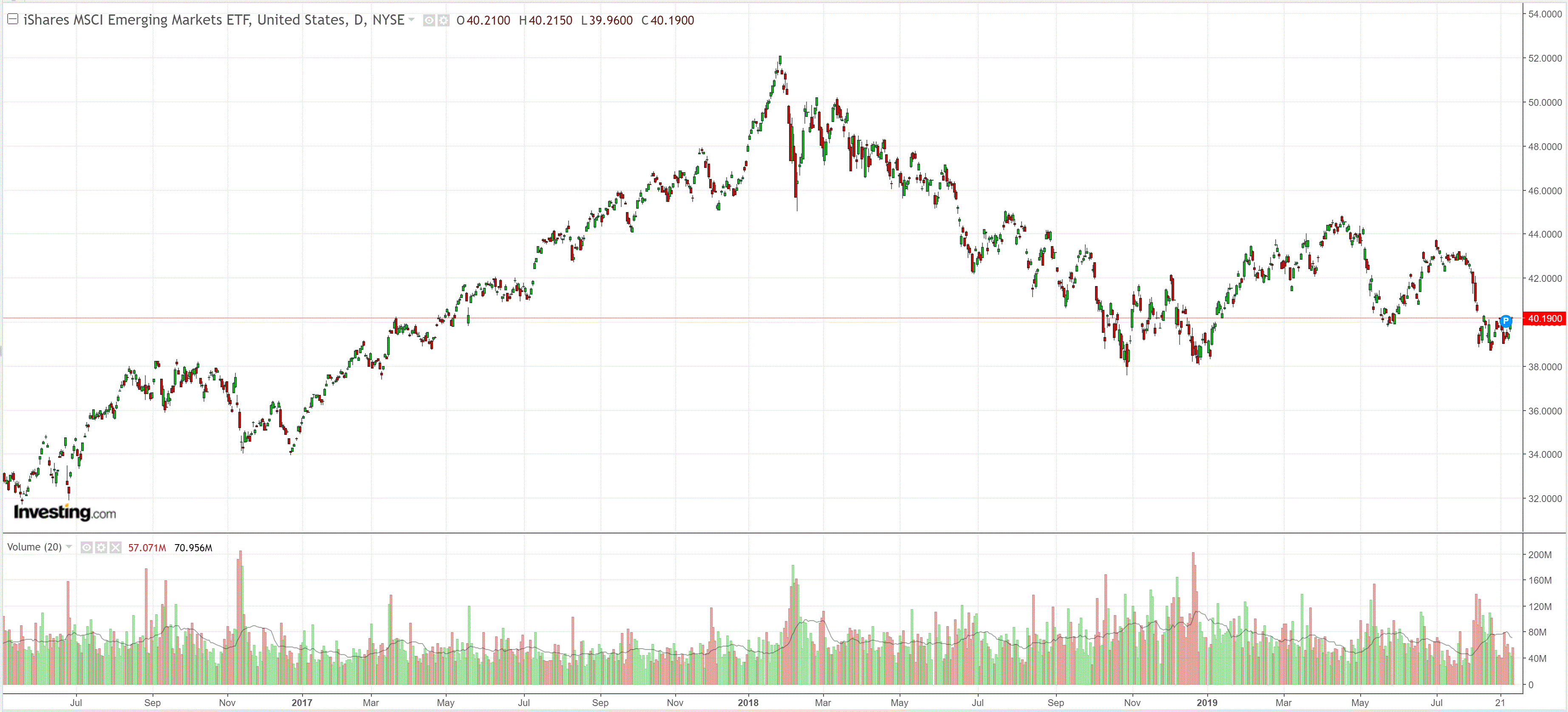 EM junk is the leading indicator and it is crashing: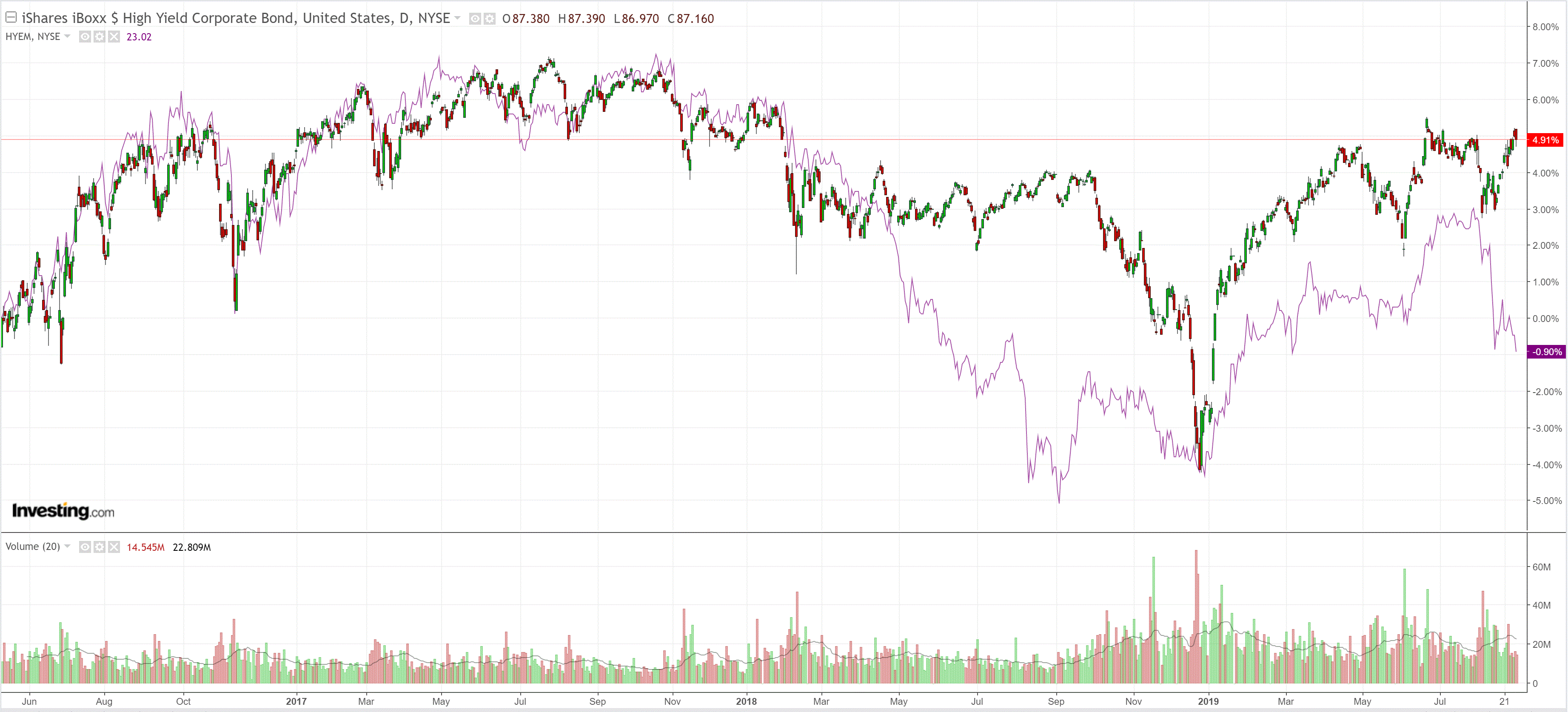 Bonds were bid: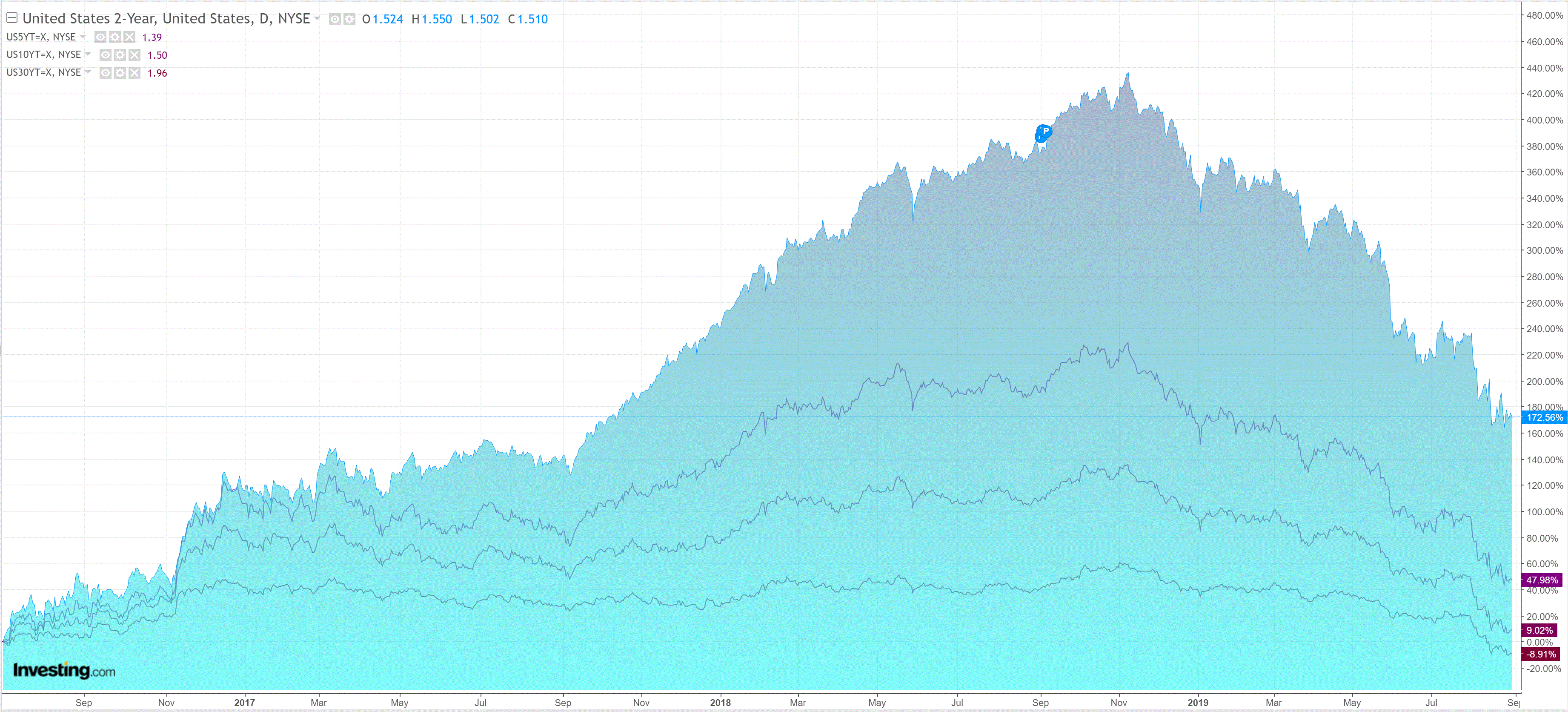 Except Strayan:
The was closed. Europe stocks eked out gains: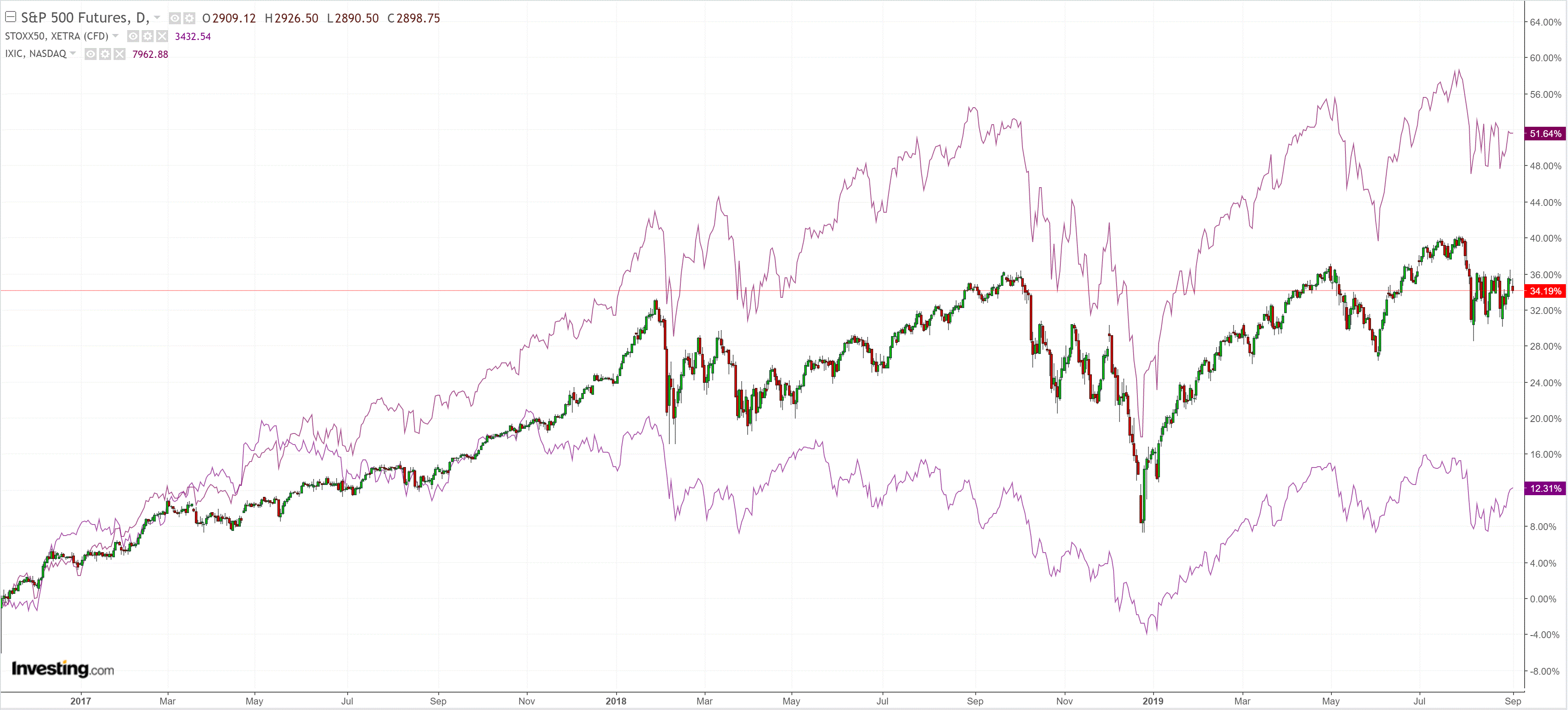 The key was this from Bloomie:
Chinese and U.S. officials are struggling to agree on the schedule for a planned meeting this month to continue trade talks after Washington rejected Beijing's request to delay tariffs that took effect over the weekend, according to people familiar with the discussions.

Despite efforts by President Donald Trump to soothe financial markets and portray the talks as making progress, the world's two biggest economic powers have yet to agree on basic terms of re-engagement, with mistrust on both sides.

The date for a visit of Chinese officials to the U.S. capital hasn't been set, though that's not necessarily a sign it still won't happen, said the people, who asked not to be identified because the discussions are private. U.S. equity futures fell on the news, touching their lows for the day.
And this as well:
China will maintain "reasonably ample" liquidity and "reasonable growth" in aggregate financing as it implements a prudent monetary policy, the State Council's financial stability and development committee says at a conference chaired by Vice Premier Liu He.

Various risks are "controllable" overall as the economy is stable and financial system is stable and healthy, a statement about the State Council meeting says
China will encourage banks to replenish capital using more innovative tools and improve support of the real economy, especially for smaller companies
China will increase counter-cyclical adjustments in economic policy
The statement reiterates a proactive fiscal policy
A little more support from fiscal but we don't know what and it is still unlikely to be large enough to make any difference if China wants to pressure Trump via the channel of economic weakness, not to mention its own slowing growth as manufacturing recedes and realty slows. All a bit of a nothing burger to my mind.
Meanwhile, the trade war dynamics are unchanged. Chinese weakness persists: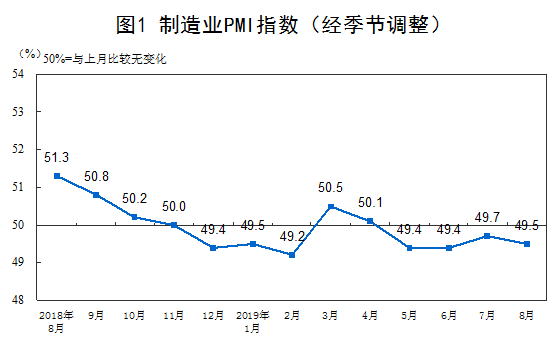 And has been exported to Europe: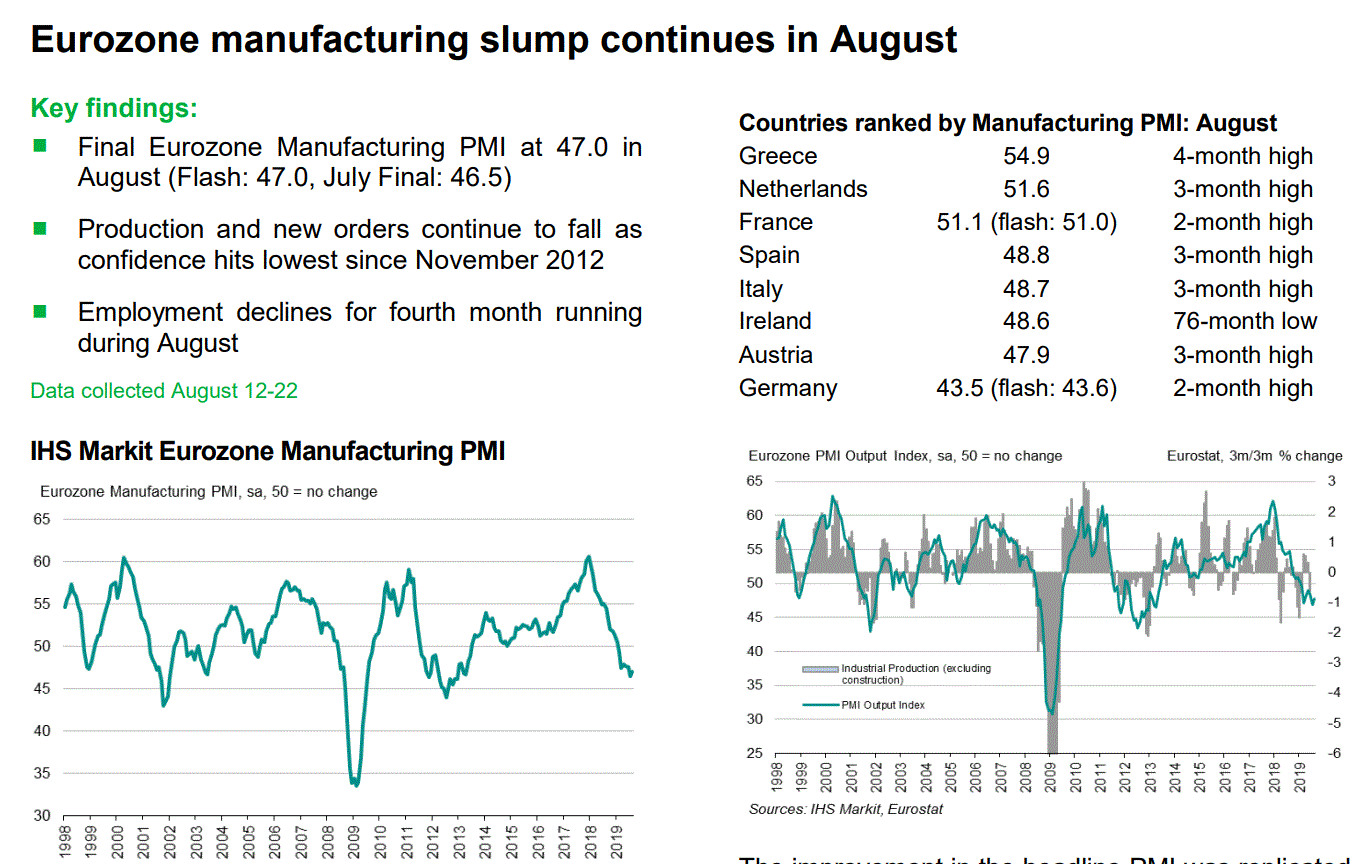 With the US trailing but doing better: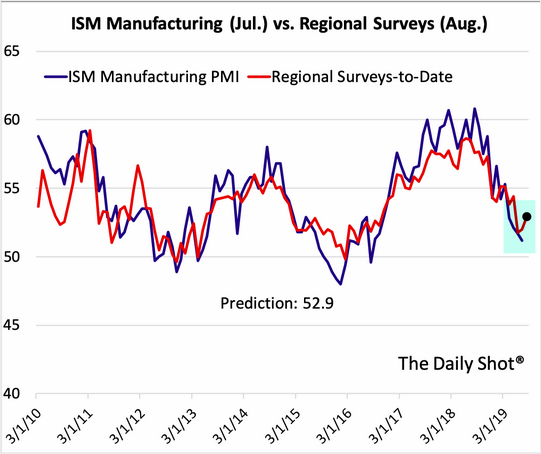 And that, in turn, has led to a strong DXY which is now weighing heavily on EM capital markets, made worse by the falling CNY.
Inverted yield curves everywhere are telling us what comes next: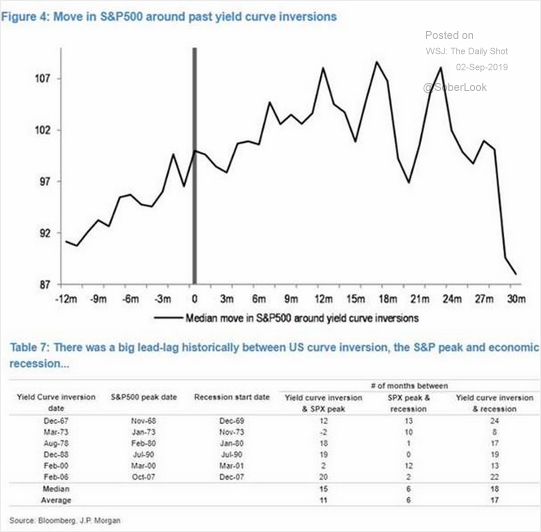 Stocks never believe in recessions until they hit like a cold salmon slapped right across their face. Then they break and the consumer is smashed.
More downside ahead for the Australian dollar, at first a grind, then a capitulation.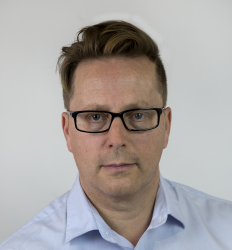 Latest posts by David Llewellyn-Smith
(see all)