Via New Daily:
China has lashed out at the Australian government after Prime Minister Scott Morrison called for the Asian powerhouse to be reclassified as a developed economy.

Following Donald Trump's lead, Mr Morrison used his speech to business leaders in Chicago to urge the East Asian country to admit it was no longer a developing country.

China has self-declared as a developing economy, which affords it concessions and exemptions designed to boost economic activity.

There have been growing calls for the country, which is the world's second-largest economy and home to the most billionaires, to re-classify as a developed nation.

The response to Mr Morrison's comments was swift.

In a damning op-ed published in the state-controlled China Daily, a mouth-piece for the Chinese Communist Party, Australia was accused of "depriving" its biggest trading partner of its rights.

"This is typical Western rhetoric that ignores the reality of China with the purpose of depriving it of the rights it is entitled to as a developing country under World Trade Organisation rules," it read.

A separate editorial in the Global Times said Chinese people found their country's reclassification as a developed economy to be "overwhelming'', "exaggerating'' and "untrue''.

Very few Chinese people viewed their country as a "developed society", and people were generally "resentful" of claiming to be "economic superpowers", the editorial said.
The AFR gets it straight from the Ministry of Information:
"We have no problem with relevant countries developing normal military and economic cooperation," China's Foreign Ministry said in a written response to questions from The Australian Financial Review.

"But the relevant cooperation should not only contribute to regional peace and stability but also strengthen mutual trust and cooperation among regional countries.

"Such cooperation should not target any third party or undermine the interest of any third party."

"We hope Australia will meet China halfway and make more effort to enhance mutual trust and cooperation," the Foreign Ministry said.
Developing economy status is self-assessed. China isn't going to give it up. It's just a handy rhetorical stick to beat people with. To wit, at Domain:
Speaking in public after that meeting, Mr Wang said the Chinese government would not bow to threats on trade, Reuters reported.

Mr Wang put his views to an event held by the National Committee on US-China Relations and the US China Business Council, where he said the US should not try to force China to change its development model.

"Negotiation cannot take place under threat or at the expense of China's legitimate right to development," he said.

Mr Wang said China remained a developing country still far behind the United States and would not play "Game of Thrones on the world stage" with the US.
But we are listening, via Domain:
The Morrison government has moved to contain the blowback over its declaration that China is no longer a developing nation, setting up "positive" talks with Chinese Foreign Minister Wang Yi for the second time in two months.

Foreign Minister Marise Payne met her Chinese counterpart in New York on Tuesday amid complaints in Canberra that the Australian government was leading an "attack" on China.

Mr Morrison said the meeting of the foreign ministers in New York, on the sidelines of the United Nations General Assembly, showed the relationship was in "good shape" despite the "flawed analysis" that Australia had chosen the US over China.

"The United States is our great ally, China is our comprehensive strategic partner," he said.

"We continue to maintain that this isn't a matter of choosing, it is a matter of working closely with both nations in the spirit of both of those histories and those relationships.
That's borderline nonsense. China our "comprehensive strategic partner", since when?
WA, or Great Southern Canton, we might call it, adds to the discombobulated grovel, via The Australian:
The health of WA's economy, and its iron ore and liquefied natural gas industries, in particular, is heavily dependent on China and Mr McGowan said "hundreds of thousands" of WA jobs depended on a strong relation between Australia and its northern neighbour.

He warned that there could be major economic consequences for WA and Australia if the country was seen to take sides in the US-China trade war.

"China is our No 1 trading customer, I don't support any attempt to alienate our No 1 customer," Mr McGowan told The Australian. "It's not in the interest of West Australian jobs, or the nation, to do the bidding of other countries when so many people's lives rely on a strong trading relationship with China."
Speak for yourself, mate. I'd be thrilled to sacrifice some GDP and jobs to secure our democracy. The irony is that if there is one state in the world able to stand up to the CCP it is WA. Without its iron ore the CCP collapses. Leading to the question what's with all the kow towing? Perhaps it is the following, via Domain:
Gladys Liu is under fire in federal Parliament for her 12-year association with the Guangdong provincial chapter of the China Overseas Exchange Association. It is one of a multitude of organisations linked to Beijing's United Front Work Department, an integral part of the state apparatus tasked with recruiting people at home and abroad to push the interests of the Communist Party.

…But an archived web page of the United Front's own newspaper, seen by The Sydney Morning Herald and The Age, raises questions about the links between the same organisation and the West Australian branch of the now defunct Australian Chinese Labor Party Association (ACLPA).

The banner on the website published on March 16, 2015 reads China United Front News Web and declares it to be a publication of the "Chinese Communist Party Central Committee United Front Work Department Propaganda Office".

The short story underneath celebrates the establishment days earlier of the ACLPA's WA branch at a gathering of "nearly 100 Chinese community leaders and Labor Party MPs". In the centre of the accompanying photograph is the then opposition leader, now Premier, Mark McGowan.

Also in the photo is Pierre Yang MLC, who is identified as the association's convener. The member of WA's upper house found himself in strife late last year because he hadn't declared his membership of two Chinese organisations with United Front links on his parliamentary register of interests.
If China invaded the Pilbara and set up WA Labor puppet government would it even care? Has it already happened? Would anyone care even it had given the levels of corruption nationwide? Via Domain:
The $750-a-year Pinnacle Club cocktail party — a major Liberal fundraiser scheduled for Monday — has been delayed indefinitely.

The event, hosted by Assistant Multicultural Affairs Minister Jason Wood at Melbourne's invite-only Candela Nuevo, was to feature none other than embattled Liberal MP Gladys Liu as the night's auctioneer. (Assistant Treasurer Michael Sukkar was also expected to be in attendance.)

…we wonder what happened to the $80-a-head party fundraiser last night, when the Chisholm 200 Club was scheduled to host guests at Liu's office.
Yeh, we wonder. In point of fact, who knows who's in bed with the CCP now? More from Greg Sheridan:
[Morrison] had previously outlined his view of China as a developed economy, so Anthony Albanese's bizarre criticism that Morrison provocatively changed policy toward­s China while in the US was just plain wrong.

The Morrison government has not quite got its rhetoric organ­ised. Perhaps because there had been some criticism of Australia in the Chinese press, Trade Minister Simon Birmingham found it impossib­le to endorse clearly the remarks that Morrison made that China is a "newly developed economy". It is right that the government display a degree of caution on China, but a trade minister who can't use the same words as his PM reinforces the idea that there is something wrong with the PM's language.

…Some of Albo's remarks on China this week are quite weird. Albo, apparently alone among all serious commentators in the world, thinks the WTO process, when properly resourced, is working fine in relation to China.

Yet in Jakarta this week Labor's foreign affairs spokeswoman, Penny Wong, said plainly that aspect­s of the WTO's structures, rules and standards "no longer reflect­ the world's economic realit­ies". Albo seems to be taking a position in favour of the Chinese government against the analysis of his own foreign affairs spokeswoman, and all the recent analysis of his party.
Yep, Australia's China policy is in complete disarray. I hate to say it, but ANZUS is being sucked into the maelstrom as well. We say different things to different people every day now. We do conflicting things for conflicting allies every day as well. Tactical political spin has overtaken Australia's major strategic structures.
This is totally unsustainable and clearly raises the risks of a strategic break that we are unprepared for. The only question is which way? Will it be freedom we grant our kids or the CCP bribe and lash?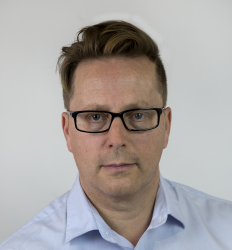 Latest posts by David Llewellyn-Smith
(see all)