Here is the full Scott Morrison treason smash from Andrew Bolt:
Meanwhile, the political economy is melting down as the Morrison Government desperately tries to hang onto its parliamentary majority. Peter Dutton is out contradicting his own department in ASIO which has warned that Liu is compromised:
"As Home Affairs Minister with responsibility for ASIO and AFP I'm at a disadvantage, because if I received a briefing from the (ASIO) director general on Richard (Marles) or on Gladys or anyone else, it is not something I would ever comment on," he told the Nine Network.

"During the week it was clear to me that there was no smoking gun from Labor, no substance to their attacks … she's resigned from some of these organisations, if there's an issue here.

"If the Prime Minister or I had concerns about Gladys Liu, we wouldn't be backing her the way we are."
Perhaps Dutton would like to answer why he met with exiled bribery kingpin, Huang Xiamao, for a quiet lunch, formerly via the ABC:
Chinese Communist Party-aligned billionaire Huang Xiangmo paid tens of thousands of dollars to former Liberal minister Santo Santoro while mounting a back-room campaign to secure Australian citizenship.

In 2016 Mr Santoro arranged a one-on-one meeting for Mr Huang with then-immigration minister Peter Dutton.

Despite meeting inside the private suite of a Chinese restaurant in Sydney in 2016 — access to one of the most powerful ministers in the Turnbull government that few others could have obtained — Mr Huang ultimately failed in his citizenship bid after ASIO objected to his links to the Chinese Communist Party.

An investigation by Four Corners, The Age and Sydney Morning Herald can also reveal that in 2015, Mr Dutton gave approval for then-Labor MP Sam Dastyari to conduct a private citizenship ceremony for Mr Huang's wife and two children.

Citizenship ceremonies are almost always held in public, and private "special purpose" conferrals are usually only granted for applicants who are ill or have urgent needs and are unable to attend a typical town hall ceremony.

The conferral allowed Mr Huang's family to expedite their citizenship by weeks or even months and was granted by Mr Dutton after he was told by Mr Dastyari that the family urgently wanted to travel overseas. Mr Huang's family now runs his business interests in Australia since he has been expelled from the country.

Recordings have separately emerged showing Mr Santoro — a former factional ally of Mr Dutton who is now a senior lobbyist — claiming Mr Dutton was one of his "best friends" and that, in return for payment of at least $20,000, Mr Santoro could provide clients access to staff within Mr Dutton's office to help efforts to expedite migration applications.
Dutton still hasn't answered former PM, Malcolm Turnbull's, questions on this matter.
Then there is the NSW LNP, at the ABC:
Sports Minister John Sidoti has been referred to the Independent Commission Against Corruption following a fiery budget estimates hearing into his property investments.

Mr Sidoti's referral comes hours after NSW Premier Gladys Berejiklian called for an investigation into allegations involving the Sports Minister to help "restore the public's confidence" in the integrity of government.

Just an hour after Mr Sidoti finished giving evidence at a heated NSW budget estimates hearing — where he categorically denied any wrongdoing — Premier Gladys Berejiklian announced "a review into allegations" over his "disclosures and other obligations" as a Minister.

Mr Ming's firm is building $70 million worth of residential towers in Rouse Hill near the newly completed Metro West train line."
Where are the investigations into Liu's prodigious lies?
As The Australian rallies its troops on behalf of the Government, also backing Liu is Peter van Onselen:
The Gladys Liu saga has thrown up all sorts of curiosities during this week's return to parliament. Firstly, how anyone can believe that she has major security issues which would represent a smoking gun capable of bringing her down is beyond me.

Scott Morrison has been so strong in defending her that were that to happen he'd effectively be brought down with her. Morrison has defended her rhetorically, emotionally, by referring to her personal backstory repeatedly and even physically wrapping his arms around her symbolically.

In short Morrison has joined himself at the hip to Liu.

The Prime Minister has full access to ASIO briefings and national security matters. Does anyone seriously think Morrison would have gone in to bat as hard as he has for Liu if there were question marks over her allegiance to Australia? The sort of security concerns which turn her into a virtual national traitor?
Err, watch the video mate:
Not to mention ASIO warnings, mysterious channels of foreign dough, and documented lies about all of it, top to bottom.
Meanwhile, another Labor grey beard has soiled its national security brand again, at the AFR:
Some of the country's most influential Asian-Australians have fired back over a wave of Sinophobia, warning they are becoming collateral damage in the wake of the controversy over MP Gladys Liu.

…ANU chancellor and former federal minister Gareth Evans warned that the current environment of anxiety and fear needed to stop to encourage more Asian-Australians into leadership roles.

"The current environment of hyper-anxiety in some quarters about baleful Chinese, and particularly Chinese Communist Party, influence is making it harder than it has ever been for Chinese-Australians to aspire to leadership positions," he said in a speech on Thursday night.
Give us all a break, Gareth, Gareth. The entire MSM has buried the lead on this story under a mountain of trash today. Check any and all of them. It's not headline news anywhere. The only paranoia Australia has is racismphobia.
Meanwhile, there is a very real risk that the Australian Government now hangs by a thread held by the Beijing dictatorship. Even the perception of that risk needs to addressed fully and urgently, or Liu has to go whether she's from China, Australia, Timbuktu or Mars.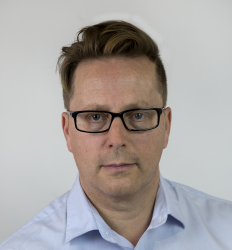 Latest posts by David Llewellyn-Smith
(see all)