Amid the media glee surrounding Australia's rebounding property market, spare a thought for Townsville, whose market crashed in 2008 and has yet to recover. From The ABC:
The saying "as safe as houses" is a lie, according to Townsville resident Heather White, who is about to lose almost $100,000 on the resale of her home in the north Queensland city.

When Ms White bought her family home more than a decade ago, she thought the resale profit would fund her retirement.

Now she is preparing to lose almost $100,000.

The five-bedroom house in Townsville was snapped up at the peak of the property boom in 2007 for $355,000.

Twelve years later, instead of increasing in value, the home's worth has dropped so dramatically, it has left Ms White struggling to comprehend the financial loss.

"The latest we've heard is someone might offer $260,000 and that's devastating, absolutely devastating," Ms White said…

The property market in the north Queensland city crashed in 2008 and still has not recovered.

House values have plummeted 27.6 per cent since the peak of the property boom and units have been hit even harder, battered by a loss of 41.6 per cent.

Construction had been booming to meet the demands of the region's mines, but when commodity prices fell, tens of thousands of people lost their jobs.
Ouch! As usual, the rent-seekers from the Real Estate Institute have urged the Queensland Government to summon the first-home buyer patsies and extend the state's first home buyer scheme to established dwellings:
REIQ Townsville representative Wayne Nicholson has worked in the city's housing market for 49 years and stressed buyers needed stimulation to help the city recover.

"I've never seen anything as bad as what we've had — the market has been diabolical, without sugar-coating anything," Mr Nicholson said.

"If you get a $7,000 grant from the Government, you could potentially own a house in Townsville for less than you're paying rent."
It's like Groundhog Day…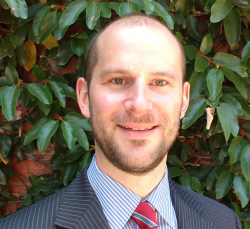 Latest posts by Leith van Onselen
(see all)