On Monday, Fairfax reported that around 1,000 Chinese international students studying in Australia have fallen victim to extortion by Chinese criminal syndicates:
Chinese students are being forced to pretend they've been kidnapped, taking photos of themselves bound and gagged, in an alarming scam sweeping the country.

Almost 1000 people have reported falling victim to scams targeting the Chinese community so far this year, with losses totalling more than $1.5 million…

Victims of the scam are told they've been involved in criminal activity. Fraudsters then threaten them with criminal sanctions unless they comply with their demands. Scammers then use the photos to extort money from the students' families…

Henry Foo, a 24-year-old IT graduate living in Melbourne, received a call from what he was told was the Chinese embassy in Sydney. He was told a package with his name on it had been intercepted and 70 fake credit cards were inside…

"They kept on saying if I don't co-operate with them they are going to take me back to Beijing and lock me up," Mr Foo told The Age.
Several commenters identified the bigger issue here: the Chinese Communist Party's (CCP) iron hold over the Chinese diaspora:
Bunny69

There's a bigger scam than all of this. It's called Chinese Communist Party.

Propaganda is their main tool and the extradition threat is real.

mirrorsofsmoke

"They kept on saying if I don't co-operate with them they are going to take me back to Beijing and lock me up," Mr Foo told The Age.

"I thought this was real. I was terrified. They told me I couldn't tell anyone, not even my parents."

Little wonder he felt terrified. The instances of Chinese citizens "disappearing" from some countries only to reappear (if they reappear at all) in Chinese courts or under arrest in China have been well documented.

What this story doesn't mention at all, which is pretty disconcerting, is any arrests made in any of these cases.

testop1

This is a problem when you have a government of absolutely authority. Chinese people don't question scams like this cause it isn't a far stretch of the imagination that the Chinese government uses similar tactics of standing over its citizens.

Trufflesmclobster

Chinese people expect their government's control to reach everywhere.

The Chinese government treats people of Chinese ethnicity as Chinese regardless of where they are from. Take notice next time an Australian businessman gets arrested in China. They are almost always of Chinese ethnicity.

steelpaw

This particular scam is very much just a "Chinese problem". The scammers speak Chinese, target Chinese students exclusively, and play on fear of extradition to face an authoritarian and somewhat arbitrary Chinese justice system.
All make excellent points. The Chinese diaspora are fearful of the perceived 'unlimited power' and corruption of the Chinese authorities, and believe that money can make the problems go away. This makes them easy targets for criminal syndicates to extort by impersonating CCP cronies.
These Chinese students may also feel reluctant to report any wrong doing because they are concerned that doing so could adversely impact their visa status as well as create repercussions for their families back home.
In any event, it is more an insight into the CCP's dictatorial influence over its diaspora than the actual extortion by rogue criminals.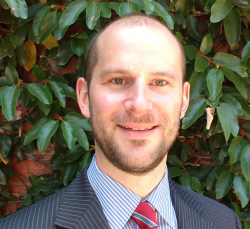 Latest posts by Leith van Onselen
(see all)