For years, MB has pointed out to an obtuse media that wage theft, crushloading, dodgy construction, falling living standards and corruption are integral parts of the mass immigration economic model. It is pointless whining about it, regulating it, fixing it piecemeal and expecting our institutions will cope. All such efforts will fail.
Why? Because these are all features of the mass immigration growth model, not wrinkles within it that can be ironed out. The collapse of economic integrity is embedded from the lowest worker to the highest office in the land. As such, there is nothing and nobody left to fix it. This includes the media itself which is hopelessly addicted to the influx of warm foreign bodies to drive real estate listings.
Take the weekend press. It tilted at windmills all over the place as Crown and Calombaris scandals persisted. The Fake Left Saturday Paper is suddenly aghast at wage theft:
Most people know someone who has been underpaid waiting tables, caring for kids, cleaning, fruit picking or serving in a shop, but the idea persists that outright wage fraud is confined to a few rogue operators at the fringes of the labour market.

…However, according to Professor Mark Wooden of the Melbourne Institute, data from the Household, Income and Labour Dynamics in Australia (HILDA) survey shows almost a third of casual workers in Australia are earning less than the minimum wage. Even after allowing for measurement error, Wooden says, the number could still be as high as 15 per cent of casual workers.

With about 2.5 million people on casual work arrangements, that would mean some 350,000 people being paid below the legal minimum.

A recent study from Wooden and his Melbourne Institute colleague Dr Inga Lass suggests underpayment is both widespread and systemic among low-paid casual employees.

According to their research, these casuals earn far less than their permanent peers. In principle, casual employees should be getting 25 per cent more than permanent staff to compensate for their lack of leave entitlements. This has been a legal requirement since reforms to award wages took effect in July 2014. Before that, most awards provided for a 20 per cent premium.

But the study from Wooden and Lass shows only the highest-paid casual employees can expect to earn much more than permanents.

Among the lowest-paid 5 per cent of women, casual workers are earning a massive 27 per cent less than the equivalent permanent staff, while among men the shortfall is 12 per cent. The pay gap gets bigger as incomes get smaller. The lowest-paid 1 per cent of men working in a casual arrangement earn 16 per cent less than the lowest-paid permanent male workers.

…The study is looking only at workers' main jobs, and thus excludes most Uber drivers and other participants in the so-called gig economy. It also excludes people aged under 21, so the results are not influenced by youth wages.

…Because the study is tracking the same group of people over a long period, it does not include many foreign students – of whom there are about 800,000 in Australia – where underpayment has been shown to be particularly rife.
This black economy comprises millions of workers, with foreign slaves at the heart of it. There is no fixing it when hundreds of thousands of cheap foreign workers flood the economy every single year. Business models everywhere have already adjusted to it.
In this milieu, getting caught is just the cost of doing business. The Saturday Paper itself is a pillar of the system. Proprietor, Morry Schwartz, is a property developer dependent upon mass immigration for his fortune and the paper is an enthusiastic supporter of it.
Of course, if you do get sprung, then an oligarchic press will readily rebuild your reputation anyway. Last week's ABC snow job for George Calombaris was followed by another at The Australian over the weekend:
The George Calombaris restaurant empire is in a "precarious" position with the public amid a "firestorm" of negative publicity since $7.8 million of staff underpayment came to light two weeks ago, the majority owner of the business has revealed.

Radek Sali, the former CEO and part-owner of the Swisse vitamins business before its $1.67 billion sale in 2015, has also conceded he did virtually no due diligence on MADE Establishment when he bought into it in early 2017, which led to him only discovering the widespread underpayment of more than 500 employees after the deal was completed.

Sali owns most of MADE, now comprising 18 restaurants and fast-food eateries, with former MasterChef star Calombaris. He says such was the lack of financial oversight and rigour in the business two years ago than it only had one bookkeeper.
And that's an excuse?
Meanwhile, others are whining about Crown corruption. Laura Tingle wrings her hands at the ABC:
Over the last week, there have been allegations published by Nine that Australian consular officials fast-tracked visas for Chinese gamblers, that a Border Force official was moonlighting by providing security for someone wanted by Interpol and that at least two ministers and an MP had lobbied the Department of Home Affairs to help get high rollers into the country more easily.

There were allegations, summarised in Federal Parliament, that a mammoth Australian company, Crown Casino had "links to organised crime, moneuy laundering, the improper activity by consular officials, tampering with poker machines, and domestic violence and drug trafficking on Crown property".

There's been plenty more, of course, rolling out over the course of the week.

Lucky, you would think, that Federal Parliament was sitting, so that the Government was in Canberra, available to be asked to questions about these shocking revelations, and of course, to spring into action to do something about them.

Five days later, the extraordinary silence from the major parties on the issue on Monday still lingers as loudly over federal politics as if someone had let off a very large cannon.
Closely followed by The Guardian:
…"They are big players and they're used to getting what they want," Dr Charles Livingstone, an anti-gambling advocate and longtime critic of Crown, told the Guardian. "This is new territory."

Two days after the new allegations were published, the independent Tasmanian MP Andrew Wilkie exercised his parliamentary privilege to outline the allegations of a former Crown driver turned whistleblower, who had contacted Wilkie through his PokieLeaks website.

…He called for a parliamentary inquiry, which was backed by five crossbench MPs but voted down by the ruling Coalition and the opposition Labor party.

…Independent and minor party MPs, including the Greens, used the allegations as grist to renew calls for a federal anti-corruption body.

…The federal government, with the opposition's support, referred the allegations to the Australian Commission for Law Enforcement Integrity (ACLEI), an acronym not known for its teeth.

…Wilkie had already referred earlier allegations of money laundering and drug trafficking at Crown to the Victorian Independent Broad-based Anti-Corruption Commission. The Victorian gaming regulator also called a snap investigation.

…"If the allegations are not properly responded to, the stink is not going to go away," Livingstone said.
Of course it is. It's already dissipating. If there is nobody there to smell the stink then it does not exist. The inquiries are smokesceens.
The Victorian effort is particularly amusing. It will have the state gambling regulator investigate the very criminal activity it ticked off as legal in a report just last year. It's sure to be very severe on itself!
This is the truth of it. The ALP and LNP have closed ranks against Crown scrutiny and anti-corruption reform nationally not because they are "corrupt" within a clean system. They are no longer separate, nor are they political parties at all. The political normatives themselves have shifted.
The combined major party is the united mass immigration mafia that comes with the economic model, the logical end point of a system working for its own ends over and above the national interest.
This is abundantly clear in the gang's seamless celebration of headline GDP growth even as living standards decline relentlessly per capita. A perverse form of kleptocracy that belongs in the deepest and darkest recesses of the developing world, not a modern, functioning liberal democracy.
Coming closest to the truth on the weekend was Peter Hartcher:
How good is the nexus between gambling, crime, foreign interference and Australian politics?

On a single gambling trip to Australia in 2015, they organised a private planeload of international crooks who brought $800 million in gambling business to Crown's gambling tables, the Herald reported. Point one.
On Sunday, we reported that Crown had paid a brothel owner and alleged money launderer, Simon Pan, to lure rich Asian gamblers to its casinos in Australia. The reports raised the possibility that Pan was laundering the proceeds of crime through Crown's gaming rooms, turning dirty money into "clean". Point two.
On the same day, we also reported the former head of Border Force, an agency within Home Affairs, saying that he'd been lobbied by federal politicians on Crown's behalf. Two ministers and another MP had asked Roman Quaedvlieg to "smooth out" border procedures for Crown's big gamblers, he told Nine media. He refused to name the politicians. Point three.
We also reported that Zhou is the head of several organisations deployed by the Chinese Communist Party's United Front Work Department covertly to establish party influence inside Australia. He travelled to Australia on at least one occasion on a gambling junket in the company of the cousin of Xi Jinping, President of China. The Australian Federal Police searched their plane but Zhou was allowed to fly out nonetheless. Point four.
Lewis said that attempted foreign interference by Australia's adversaries, including cyber attacks and traditional spy craft — as well as unwelcome influence within Australia's political system — was now widespread. Point five.
"The deal with Crown casinos was put in place by the Howard government in 2003 and last renewed by the Gillard government in June 2011 before it ended in 2016", under the Turnbull government. The arrangement lapsed when Crown staff in China were arrested for breaking Chinese anti-gambling law. Point six.

The bigger problem? Australia's major political parties – both of them – have lost any sense of outrage on the people's behalf, lost any capacity to respond in the national interest.
Quite right. It is not a bug in the system. It is the system. The mass immigration economic model is kleptocractic, inherently corrupt, low wage, class stratified, and delivers shoddy and declining living standards. There is no need to debate or model this simple truth. We've just run a sixteen year experiment in it and the empirical results are in.
The Australian political economy has always displayed a dubious pragmatism and convict populism that was borderline corrupt at the best of times.
It is now devolving into the worst features of an oligarchic developing economy as well.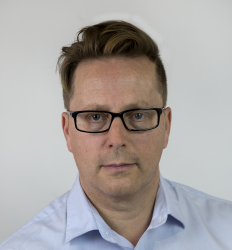 Latest posts by David Llewellyn-Smith
(see all)