Via the excellent Damien Boey at Credit Suisse:
Overnight, bonds rallied strongly again, partly because of investor nervousness about geo-political risks and slowing growth. Within the stock market, bond proxies and quality exposures outperformed again, while value stocks underperformed.

Yet interestingly, we are actually seeing the forward-looking economic data improve:

Both the New York and Philadelphia Fed manufacturing surveys registered strong increases in new orders.

US retail sales came in ahead of expectations, rising by 0.7% in July. Stripping out autos and volatile items, control retail sales were even stronger, rising by 1% over the month. Accounting for CPI movements, it appears that real retail sales have continued their trend expansion, with year-ended growth slowing fractionally to 3.5% from 3.7%.

Overall, the story for us is that the US consumer is still lively, and that this is ultimately offering support for industrial activity given that the US consumer is the buyer of last resort of goods and services produced globally. To be sure, there have been disruptions to industrial production due to trade and technology disputes, and corporates holding off their investment spending due to heightened uncertainty. But fundamentally, demand is still there. Once the uncertainty passes, or at least, if uncertainty does not experience yet another leg higher, we should see fundamentals re-assert themselves, and global industrial activity pick up. Indeed, the pick up in industrial activity could be disproportionately strong, if re-stocking takes place, or if the USD weakens to support trade financing activity (and global supply chains). Perhaps we are already seeing the early signs of re-stocking in the survey data. And of course, the Fed is preparing to ease further in the near term to deal with the USD liquidity drain from Treasury issuance now that the debt ceiling has been lifted.

For what it is worth, this story is not new – the bottoming out process was already tentatively in evidence in July, when we also saw the Philadelphia Fed survey and US retail sales print ahead of expectations. But now, we have several more data points to establish a trend. Perhaps the market needs more comfort about trend improvement, because with growth approaching stall speed, correlation risk high, and uncertainty bands rising, it has become reasonable to explore hard landing risks. But assessing fat tail risks is not the same as revising down our mean forecasts for growth. And should growth forecasts get revised higher in response to the upside surprises in the forward indicators, some of these hard landing scenarios should get priced out, even if uncertainty bands remain very wide.

We are positive on cyclical value, and resources exposures. We are negative on expensive defensive stocks, especially those with very strong momentum behind them. Should the reflation picture painted by the data gain traction among investors, our model portfolio should benefit, even as it suffers today on extreme pessimism and uncertainty.
I don't often disagree with Mr Boey but I will today. The US is being dragged into a global slowdown, not leading it, as China and Europe choke on the policy shocks. Thus his uncertainty indexes are actually made worse by resilient US growth because they keep the USD high and the Fed on the sidelines.
Until the policy shocks are removed then things won't improve and if they don't then they'll get worse and massively overbought bonds will keep on running.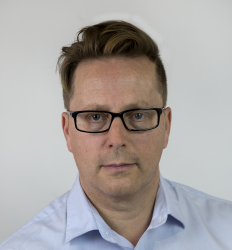 Latest posts by David Llewellyn-Smith
(see all)