Tell us something we don't know! Via UBS after the US labelled China a "currency manipulator":
We think the latest US move will likely harden China's position in trade negotiations. In our view, the latest US move, together with the unexpected US tariff hike on Chinese exports on August 1 could be seen as further evidence that the US administration may not really want to reach a trade deal soon and reduce China's incentive to make additional concessions. We think China suspending new purchase of US agricultural products and letting USDCNY break 7 yesterday are perhaps reflective of that. It remains to be seen how China will react to the latest US move, but we believe there is an increasing risk to a delay or cancellation of the planned trade talks in September.

As set by the Politburo meeting, we think Chinese policies will become incrementally easier but a large new stimulus remains unlikely in the near future. We expect more liquidity offering by the PBC, including 100 bps RRR cut by end 2019, which can help lower market interest rates, but we still do not expect any benchmark rate cut. We also expect more funding support for infrastructure to help boost infrastructure investment to mid-high single digits in H2 2019. In the case of further escalation, we think the government will likely ease both monetary and fiscal policies more (including rate cuts), take a less hawkish stance with regard to the property sector, and increase employment and social safety net support.
In short, the longer this goes, the greater the odds that CNY is going to get hammered.
Any stimulus at this point will be fighting against a receding tide of emerging market and commodity capital flows as global markets brace for a Chinese deflation tsunami.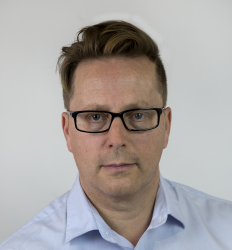 Latest posts by David Llewellyn-Smith
(see all)