He's some serious dead wood. Via the ABC:
"If you're talking about the Labor Party and why it lost the election, it failed to understand the middle-class economy that Bob Hawke and I created for Australia.

"And so much of Labor Party's policies were devoted to the bottom end of the workforce and the community paid for by cuts in tax expenditures.

"If the cuts in tax expenditures had been a ploy, it would have been a tax reform and a much more successful outcome, but the Labor Party was increasing the top rate of tax from 45 per cent to 47 per cent which, of course, you know, in public, I opposed.

"I cut the top marginal rate from 60 per cent under John Howard, to 47 per cent. It is still at 45 per cent 35 years later, how pathetic is that? The top marginal rate in Australia shouldn't be a jot over 39 per cent."

"Just as we stared down vociferous vested interests to modernise the tax system and make it fairer with the introduction of the capital gains and fringe benefits taxes, so Shorten and Chris Bowen have rightly tackled the blatant inequity and unsustainability of several concessions and tax expenditures – and much to their credit."
What twaddle. Labor lost the election the QLD boondocks. It's lost the last three there, dropping 20 seats from which it can't recover.
These constituencies did not vote against higher taxes for the rich. They voted for nationalist parties that said they would put their interests first, Clive Palmer and Pauline Hanson.
That means less globalisation, less immigration, less China, less progressive social policy focus, less coal-bashing (but necessarily more coal), less Leftie culture war.
In short, less Keating.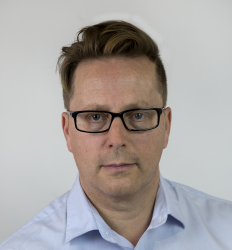 Latest posts by David Llewellyn-Smith
(see all)