Literally like a mushroom cloud. AUD gold is at a massive new record highs this morning ans still climbing: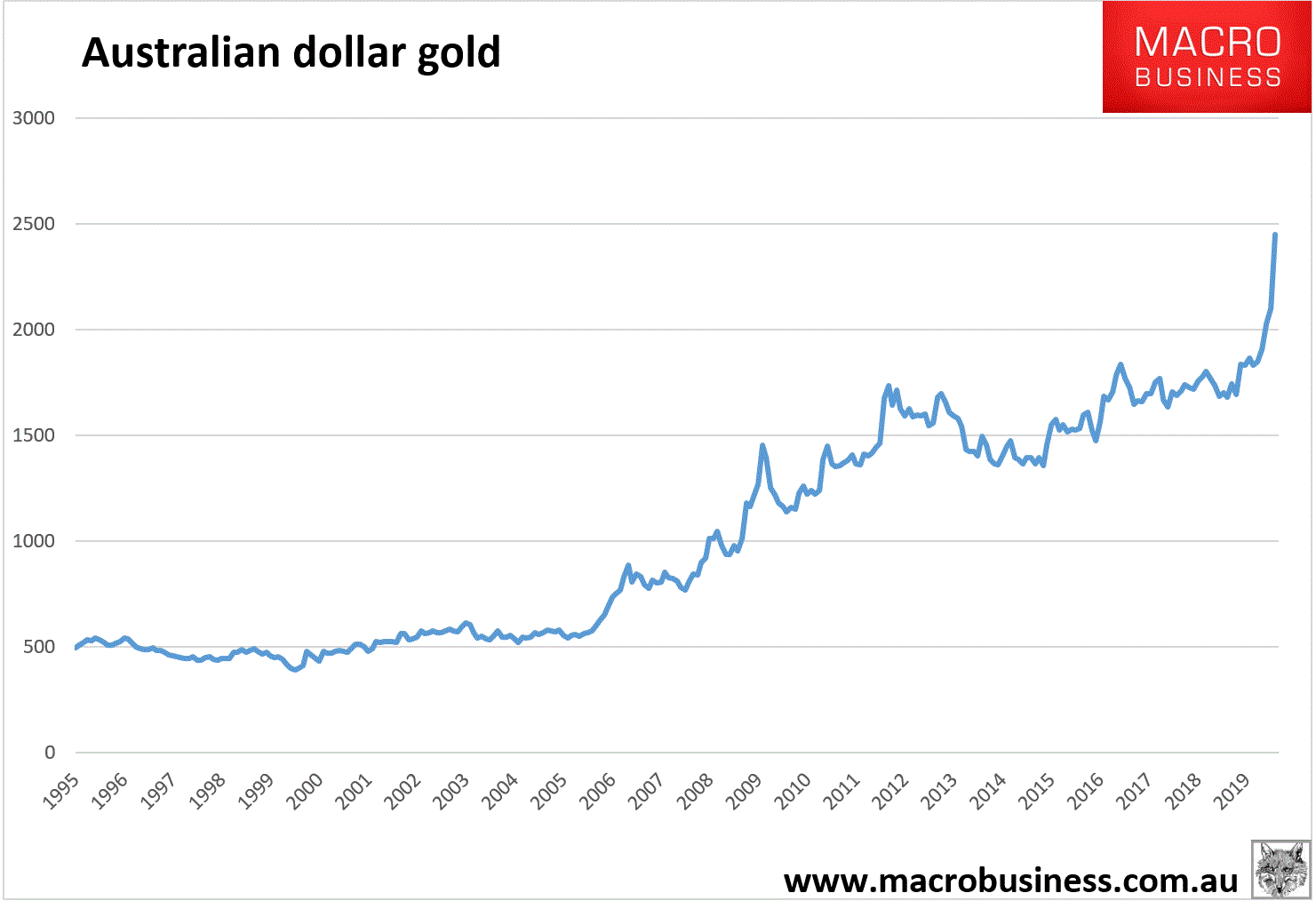 Why? Get a load of this lot.
First, after further US/China trade tariffs, CNY is crashing: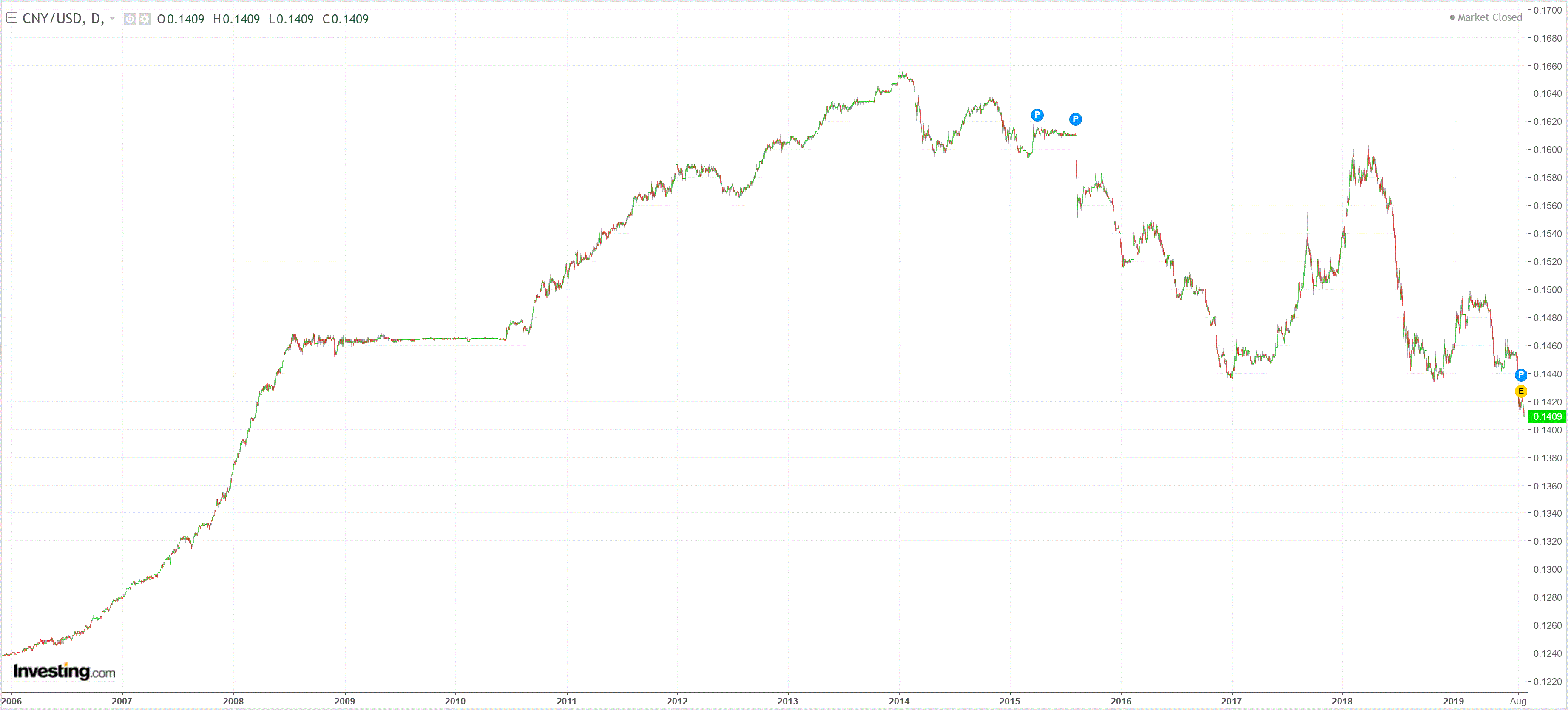 Markets now fear that Trump will order his Treasury to intervene in the USD, a big bullish gold play.
Second, BOE governor Mark Carney dropped a nuclear bomb on Jackson Hole:
In a speech at the annual Jackson Hole gathering of central bankers in the US, he called for the IMF to take charge of a new system of currencies, insuring emerging economies from destructive capital outflows in dollars and removing their need to hoard US currency. In the longer term the IMF could "chang[e] the game" by building a multipolar system, he said.

…The US accounted for only 10 per cent of global trade and 15 per cent of global GDP but half of trade invoices and two-thirds of global securities issuance, the BoE governor said. As a result, "while the world economy is being reordered, the US dollar remains as important as when Bretton Woods collapsed" in 1971.

Movements in the US dollar were therefore fundamentally important to other economies even if they had few direct trade links with the US, he said. This meant countries were forced to self-insure and hoard dollars to guard against potential capital flight, leading to excess savings and lower global growth.
While I don't see anything of sort happening, the uncertainty speaks for itself for USD risk.
Third, the global economy is under intensifying pressure as geopolitical risk mushrooms. The odds of it blowing back into the US are rising commensurately.
Fourth, Fed chair Jay Powell was pretty dovish:
We have much experience in addressing typical macroeconomic developments under this framework. But fitting trade policy uncertainty into this framework is a new challenge. Setting trade policy is the business of Congress and the Administration, not that of the Fed. Our assignment is to use monetary policy to foster our statutory goals. In principle, anything that affects the outlook for employment and inflation could also affect the appropriate stance of monetary policy, and that could include uncertainty about trade policy. There are, however, no recent precedents to guide any policy response to the current situation. Moreover, while monetary policy is a powerful tool that works to support consumer spending, business investment, and public confidence, it cannot provide a settled rulebook for international trade. We can, however, try to look through what may be passing events, focus on how trade developments are affecting the outlook, and adjust policy to promote our objectives.
Fifth, the Australian dollar is getting flushed by it all: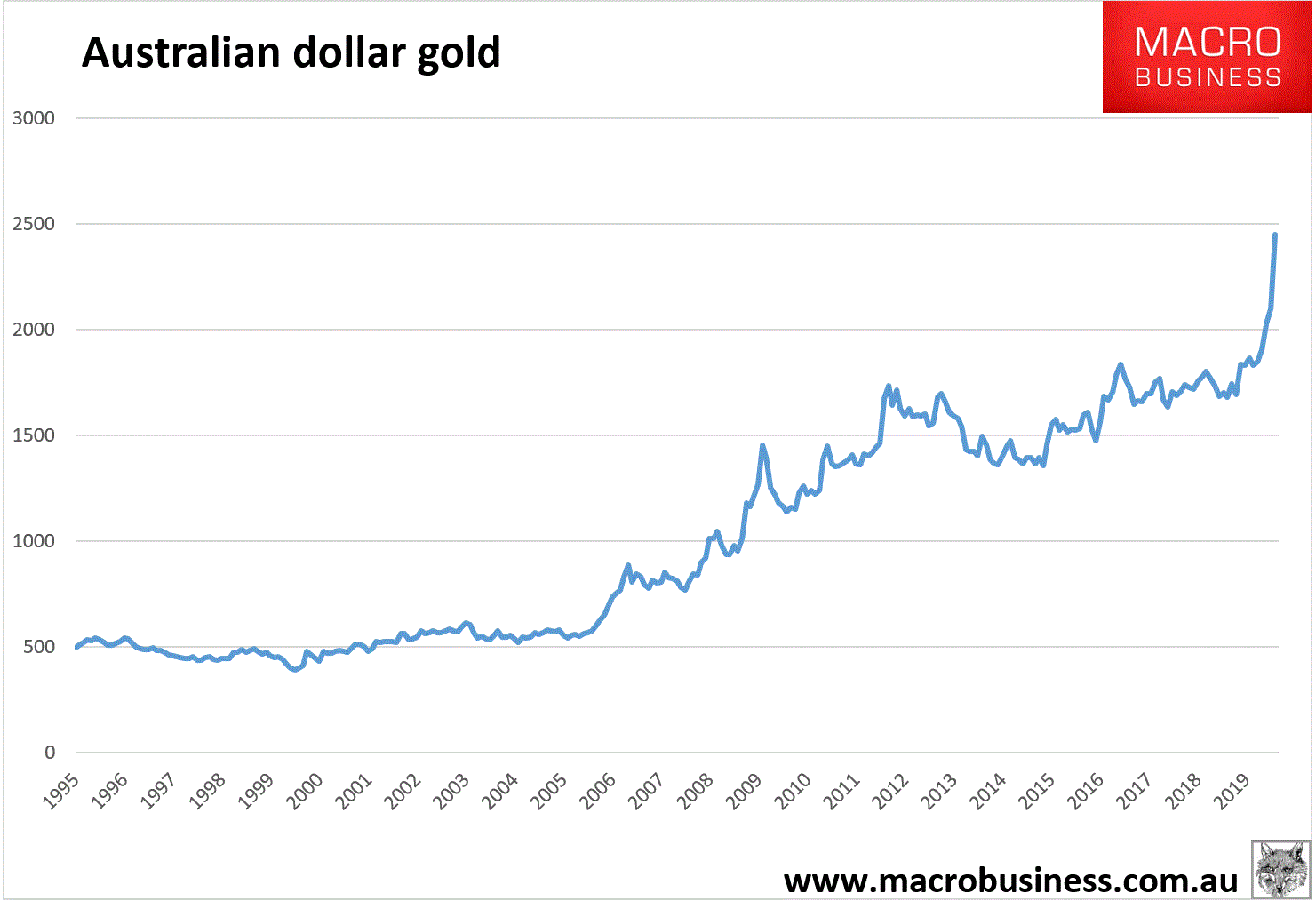 I still think we'll see a USD safe haven bid as it all falls apart but it suddenly seems likely that gold will rise anyway.
The case for Aussie investors to hold gold just exploded upwards.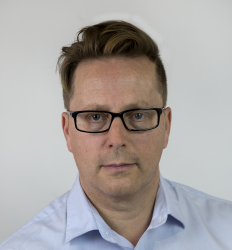 Latest posts by Houses and Holes
(see all)