It's going to funny watching this unfold. Today's June trade balance was a massive $8bn surplus as iron ore went nuts. This means a massive $19bn trade surplus for the June quarter.
Given the capital account deficit has been running at about $15bn per quarter, it is likely that Australia just printed its first current surplus since 1971.
The only problem is, as bulk commodities crash, it's going to last one quarter: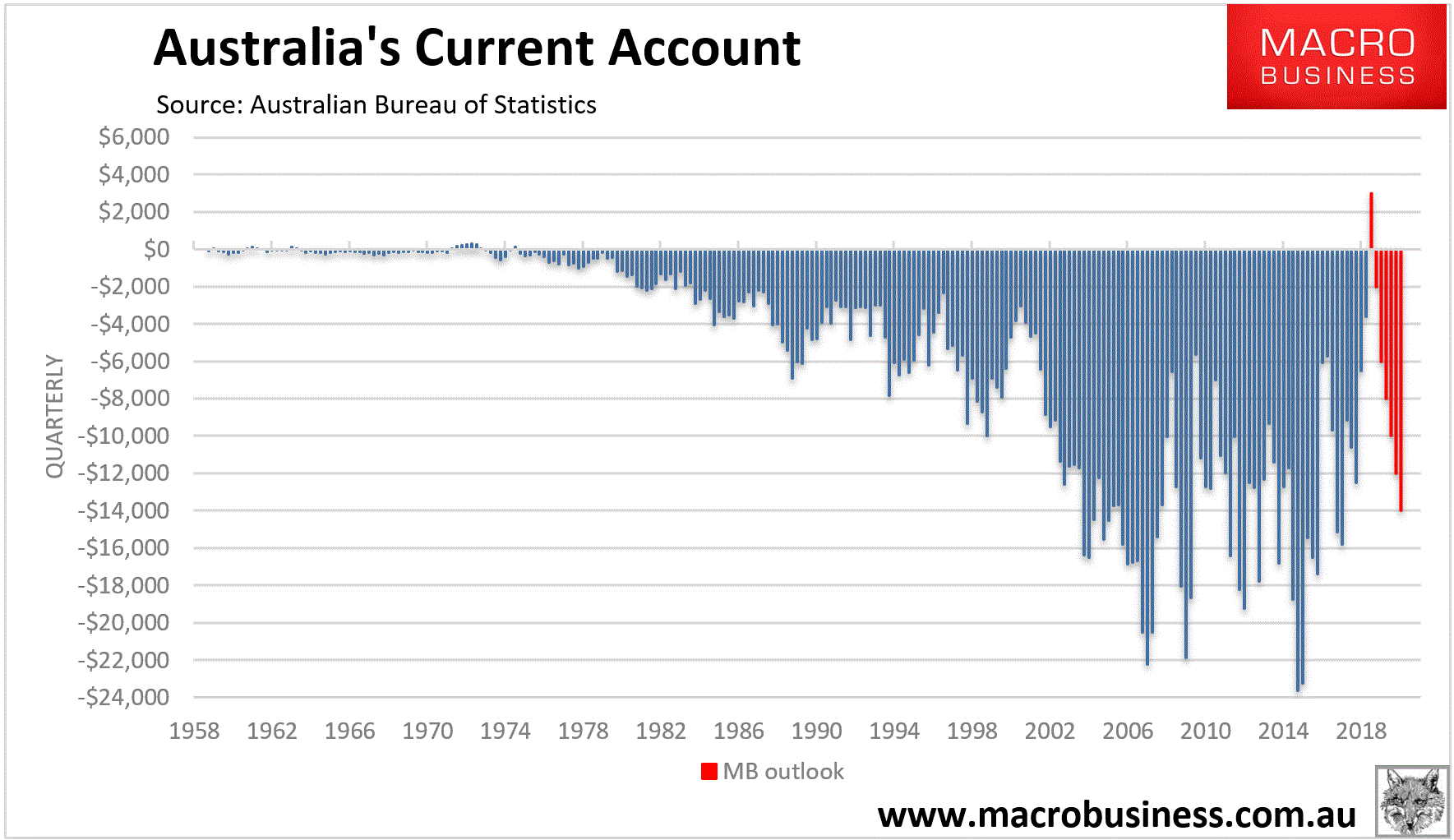 That assumes Australia can stumble through with weak growth next year. If recession transpires then the deficit will be smaller but still very unlikely to be a surplus.
David Llewellyn-Smith is Chief Strategist at the MB Fund and MB Super. David is the founding publisher and editor of MacroBusiness and was the fouding publisher and global economy editor of The Diplomat, the Asia Pacific's leading geo-politics and economics portal.

He is also a former gold trader and economic commentator at The Sydney Morning Herald, The Age, the ABC and Business Spectator. He is the co-author of The Great Crash of 2008 with Ross Garnaut and was the editor of the second Garnaut Climate Change Review.
Latest posts by Houses and Holes (see all)