Via the excellent Damien Boey at Credit Suisse:
Investors are rightly concerned that trade wars are getting out of control. Within the space of a few days we have seen:

US President Trump announce 10% tariffs on remaining Chinese imports, without giving Chinese authorities advance notice.

The PBoC has allowed the USD/CNY to appreciate through 7, partly in retaliation for the US tariff increase.

US President Trump has labelled China a currency manipulator.

These factors have compounded concerns that the Fed is not in control of the ship, because either it cannot do all the heavy lifting, or cannot respond quickly enough to volatile policy makers elsewhere. US 10-year bond yields are hitting new cyclical lows, and the yield curve has become much more inverted.

For some time, we have been concerned that investors have not been pricing inflation risk correctly. It seemed to us that investors were compiling several strong and bearish assumptions to end up with a very disinflationary, if not deflationary view of the world. But it is hard to argue with the market when trade wars escalate as quickly as they have done in recent days. Perhaps investors are right to take the view that a the regime shift will cause:

A USD shortage abroad, penalizing emerging markets dependent on USD funding, causing commodity prices to fall.

Such a sharp slowdown in global growth that pricing power weakens to the point where multinational companies are unable to pass on the higher costs of goods from supply chain disruption.

Reflecting these factors, and heightened uncertainty, equities have sold off aggressively. But within equities, it is interesting to note the resilience of value factor performance to these developments. In 1930, when the US enacted the "Smoot Hawley" act and ushered in a post-Depression era of protectionism, value performed incredibly badly as global growth took a sharp second leg down on a policy mistake. On the flipside, momentum performed very well. Yet recently, as trade wars have escalated quickly, value has held up reasonably well, even though investors are becoming increasingly concerned about recession risk. For what it is worth, value has an inconsistent track record of performance during recessions. The style has actually outperformed in certain recessions. The best that we can conclude is that whatever value did in the lead up to a recession, it tends to reverse this performance afterwards. And if this logic holds true, value could well be the defensive style of choice going forward.

As for momentum, the problem is that uncertainty is hitting new highs. Rising uncertainty makes it difficult to have any conviction in yesterday's trends, because at the "drop of a hat", the trend could change. A case in point – now that Trump has "gone there", and labelled China a currency manipulator, everything the Fed does will now be viewed through the lens of competitive devaluations. With bond market pricing where it is, the likelihood is that the Fed will need to cut rates further, and soon. But whereas previously, it would have done so for insurance, or curve steepening purposes, now it will be seen as doing so for the purpose of weakening the USD. For that matter, the temptation now is for every central bank to more actively manage their currencies. It is mathematically impossible for everyone to devalue their currencies at the same time, because currencies are relative prices. But it is possible for everyone to devalue against a hard asset like gold through co-ordinated, or perhaps even accidental, foreign exchange intervention and balance sheet expansion. This sort of response could completely wrong foot trend following strategies that are currently chasing defensives, or pseudo-defensives. It could even wrong foot bond market bulls who have correctly positioned for this outcome ahead of time.

Sector wise, our conviction in the cyclical end of the commodities spectrum has been undermined by the looming shock to global growth. CNY devaluation by itself seems insignificant in comparison with the increase in Trump tariffs. But the tariff increase will hurt global trade, and CNY devaluation has very large capital flow consequences, if not economic growth consequences. After all, historically, CNY devaluation has gone hand in hand with foreign capital repatriation out of China, which in turn has undermined the ability of the PBoC to manage its domestic liquidity conditions. Also, CNY devaluation has tended to be accompanied by more stringently enforced capital controls, denting Chinese resident demand for foreign property. All of this said, financial demand for the less cyclical commodities (gold and oil) still seems to be holding up. Perhaps this is unsurprising – with correlation risk as high as it is, and bonds rallying from an already overbought starting point, it is natural for investors to seek alternative hedges against prevailing uncertainties.

Ironically, in a riskier macro environment, it is often helpful to focus on the smaller picture than the bigger picture. The smaller picture involves focusing on what is working in value. For example, in yesterday's market rout, sector neutral value performed remarkably well as a strategy, even as bond proxy sectors outperformed, and commodity exposures underperformed. On the flipside, we witnessed several momentum traps.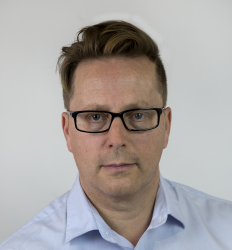 Latest posts by David Llewellyn-Smith
(see all)