Michael West has done a terrific job today exposing the vested interests behind the Morrison Government's privatisation of Australia's visa system:
Despite the myriad failures of privatisation, not least the disastrous sale of the nation's energy networks which has delivered dazzling profits to foreign multinationals at the expense of every citizen in this country, the Government has pledged to auction yet another essential service, visa processing…

Yet, the privatisation of visas has the weight of money behind it, and a veritable gravy train of consultants and business interests to give it momentum. The value of the contract is commonly tipped as $1 billion with some estimates as high $3 billion…

The plan to outsource visa processing has been on foot since 2017. Part of a "once-in-a-generation IT platform overhaul", it is designed to process about 90 per cent of all visa applications. The growth outlook is appetising for investors. Visa applications are expected to grow from 8.7 million in 2016-17 to 13 million by 2026-27.

Mind you, there is no model for it. In the UK, where the visa system has been privatised, there are rising calls from MPs and lawyers concerned about the rampant profiteering of visa operators and their exploitation of vulnerable people. International precedent, in other words, is not favourable for outsourcing visas…

A company chaired by Scott Briggs, who is a friend of the Prime Minister, director of the Cronulla Sharks rugby league club and Liberal Party heavyweight, is one of the prime movers behind one of two consortia. Briggs is well connected, though not well known…

Briggs' bidding vehicle for visas is Australia Visa Processing Australia Pty Ltd (the "AVP" bid). The rival bidder is a consortium of global IT consulting giant Accenture and Australia Post…

Scott Briggs is also a friend of the Government's low profile Immigration Minister David Coleman. Briggs and Coleman are former colleagues who worked together at Nine Entertainment…

Looking at the rival bid, there are a number of Liberal Party connections, and a greater diversity of interstate operators, from WA to Queensland, as well as NSW and Victoria. Accenture is bringing its IT consulting expertise to the party, and Australia Post it's broad network for distribution…

Home Affairs Secretary Mike Pezzullo, whose department is becoming a major player in the government outsourcing frenzy, and now widely seen as the most powerful public servant in Canberra, has given his personal backing to the project…

Writing for The Mandarin, former Immigration deputy secretary Abul Rizvi gave his opinion on what could go wrong as Australia privatises visa processing.
"Privatisation of core government functions such as visa processing is high-risk, especially when undertaken under the cloak of commercial-in-confidence secrecy. Major ICT transformation projects conducted "in partnership" with a big IT company are also high risk.

"Doing the two together multiplies the risk big time, but that's exactly what the Department of Home Affairs is doing," he wrote.

Still, the outsourcing is well underway, with Boston Consulting Group – a firm where, ironically, Opposition Home Affairs spokesperson Kristina Keneally's husband is a partner – is acting as an adviser to the Home Affairs Department.

Another Big Four accounting firm, KPMG, is acting as commercial adviser to the Department to ensure the process is conducted at arm's length. KPMG is also Accenture's auditor with its accounts signed off by partner Tracey Driver.

All in all, this privatisation program is an all-in consultants-fest of epic proportions. There appears to be no international precedent overseas for a successful outcome, visibility and accountability of the key players are low, and all the risks – and they are enormous – rest with the taxpayers who have no say in the process.

Paradoxically, some of the main players – those who will reap the rewards – are either big facilitators or practitioners of global tax avoidance; PwC the former and Accenture and News Corp/Foxtel the latter. Flip side of this corporate welfare coin is that PwC and Accenture are among the biggest political party donors (both Liberal and Labor) in the country besides the largest recipients of taxpayer funded consultancy revenue.
The first assistant secretary of the immigration department, Andrew Kefford, last month labelled the privatisation of Australia's visa system as the "most significant reform to the Australian immigration system in more than 30 years", and spruiked that it would make the "visa business" profitable by including "premium services for high-value applicants", different access for those able to pay more, as well as "commercial value-added services".
To its credit, Labor is pushing back hard against privatisation, claiming it could lead to thousands of job losses and compromise integrity:
This means big corporations will run Australia's visa system as a for-profit business.

The Liberals unfair plan could lead to the loss of thousands of Australian jobs.

It could also lead to cuts to services, increased visa fraud and data security risks.

Australians don't want to see our visa system privatised, and they especially don't want to see Australians lose their jobs.

To make matters worse, Liberal Party backroom dealer, Scott Briggs, a close friend of Scott Morrison and a former colleague of Immigration Minister David Coleman — is the frontrunner to win a visa processing contract worth more than $1 billion.

We need to speak up before it's too late and send a clear message that we do not want the Morrison Government to privatise Australia's visa processing system.

It's up to all of us to stand up and stop Peter Dutton from selling off our visa system. Will you stand with Labor against Dutton's plan?
Seriously, how do you control immigration numbers when you add a profit motive and turn the visa system into a quantity-based business? We've already seen what happens with the international student market, where universities have cratered standards in order to pull in as many full fee paying students as possible.
Clearly, privatising Australia's visa system carries great risks and will place Australian taxpayers on the hook when the inevitable disaster that follows needs to be fixed down the track.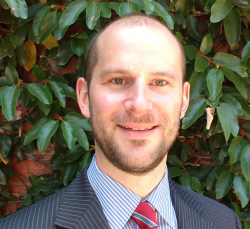 Latest posts by Leith van Onselen
(see all)