Hoocoodanode? Via Domain:
A broadly anticipated 'sugar hit' has failed to combat bitter trading conditions for Australian retailers, which could spell bad news ahead of full-year results later this month.

But for cult-favourite ice-cream seller Messina, the only sugar hits in sight are the ones it's serving up to customers.

"It's made no difference to us, there's definitely been limited consumer spending," co-founder Declan Lee told The Age and The Sydney Morning Herald.

"Retail is tough, especially in the hospitality game. I'd say we're in a recession of sorts, if you want to call it that."

…ShopperTrak's Retail Traffic Index, which tracks consumer footfall, was also down 2.1 per cent on last year, and was down as much as 5.5 per cent in the first week of July.
On it goes. David Jones and Nick Scali have already told us. Previously at Domain:
The South African parent company of luxury department store David Jones has slashed the value of the beleaguered retailer on its books due to "unprecedented" economic pressures.

In a trading statement released on Thursday afternoon, Woolworths Holding Limited (WHL) recorded an impairment charge of $437.4 million for David Jones for the 2019 financial year.

A company spokesman said the write-down reflected "sustained and unprecedented" economic pressures.

"The retail sector in Australia is currently in recession and the Australian economy has slowed to its weakest level since the global financial crisis in 2009," he said.
And NCK:

This stimulus fail was entirely predictable. Households don't spend tax cuts when they are under stress. As Adam Creighton put it a few weeks ago:
ANZ estimates the impact this year at $7.2 billion — equivalent to an annual increase in disposable household income of 0.6 per cent. This is less than a quarter the size of the Rudd government's fiscal stimulus payments rolled out from the end of 2008, the efficacy of which economists furiously debate.

"Evidence from the US, Australia and other countries suggests that, on average, households tend to save a large chunk of temporary tax rebates — between 60 per cent and 80 per cent," said Greg Kaplan, an economist at University of Chicago.

If households save 80 per cent of the $9bn cut, that would leave a $1.8bn boost to spending in the second half of the year, which is a drop in the ocean in a $1.9 trillion economy. The outcome for the retail sector might be worse still. "Hand-to-mouth households — those with limited access to disposable liquid resources — account for almost all of the spending, while households with liquid wealth tend to save almost all of the rebate," Professor Kaplan said.
This is why Keynesian stimulus doesn't use tax cuts. Because when behaviour is conservative in the private sector then the government needs to force spend as on offset. As well, consumption is only the first and the weakest impact of stimulus given any growth in retail will be offset by growth in imports. It's not rocket surgery.
Not only that, as commodity prices crash again, Recessionberg will have to raise taxes going forward to repair the structural deficit that he has created by using tax cuts over non-recurrent spending.
Basically, Josh Recessionberg has delivered a massive stimulus fail and really does need some classes in basic economics.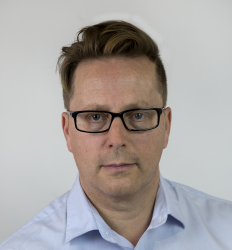 Latest posts by David Llewellyn-Smith
(see all)