From Josh Recessionberg at The Australian:
Josh Frydenberg will issue a rallying call to company bosses to ­invest more in new technologies — rather than returning excess cash to shareholders — in a bid to kickstart flagging productivity and boost wages by $3000 a year.

In a wide-ranging address to the Business Council of Australia, the Treasurer will today question whether the nation's biggest corporations have been "aggressive enough in the pursuit of growth" or too heavily focused on returning extra capital to shareholders or sitting on idle piles of cash.

Amid calls for all levels of government to address sagging productivity growth as the economy stagnates, Mr Frydenberg will also signal the government's ­intention to pursue "evidence-based, pragmatic" overhauls of the industrial relations system, while raising the prospect of further incentives to get businesses to invest and grow.
And at the AFR, where it is an exclusive or not:
Corporate Australia must help lift flagging productivity, and hence wages, by investing in growing businesses, not share buybacks and special dividends, Treasurer Josh Frydenberg says, as he seeks to limit the damage from the global trade war and markets turmoil.

In a speech to a Business Council of Australia breakfast today, Mr Frydenberg will also close the door on revisiting company tax cuts for larger corporations, which they argue is needed for higher productivity, but will open it to the introduction of a Labor-style investment allowance.

…He will also counsel against an industrial relations overhaul, saying any changes will be "evidence-based, pragmatic, protect workers entitlements and produce clear gains to the economy and working Australians".
Fair enough. We all want to see more investment and productivity. But what is Recessionberg actually doing to bring this about:
running a fiscal surplus during weak aggregate demand forcing the RBA to slash rates and print money, leading directly to companies preferring buybacks and bigger dividends;
leaving the mass immigration spigot wide open during weak aggregate demand and wages, encouraging companies to de-invest with cheap foreign labour over automation;
doing everything in his power to misallocate more capital into asset price gains at the expense of productive growth.
Recessionberg might as well have just instructed Aussie companies to immediately deliver world peace. Sure, it's a nice idea but it takes a bit of policy leadership first.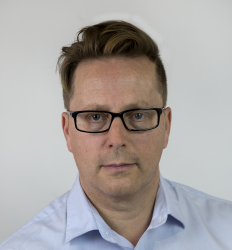 Latest posts by David Llewellyn-Smith
(see all)