It's a tradition. Or maybe a compulsion. Even an unwitting twitch. What it most certainly is not is a forecast, from the RBA's new Statement on Monetary Policy:
Domestic economic growth in the first half of the year was a little lower than expected at the time of the May Statement. As a result, the forecast for GDP growth over 2019 has been revised down. Further out, expectations for growth are marginally higher. Following the recent data, the unemployment rate is now expected to be a little higher than previously forecast over the next couple of years, and forecasts for inflation have been revised lower. In summary, year-ended GDP growth is expected to be 2½ per cent over 2019, 2¾ per cent over 2020 and around 3 per cent over 2021. The unemployment rate is expected to remain around 5¼ per cent for some time, before gradually declining to around 5 per cent as GDP growth picks up. Underlying inflation is forecast to pick up to a little above 2 per cent over 2021.

Growth in Australia's major trading partners has eased since mid 2018 but it remains reasonable. The forecast for growth in this group of economies has been revised a little lower since the May Statement because of the escalation in the US–China trade and technology dispute and the related weakness in investment indicators in a number of economies. Major trading partners' growth is expected to be around 3¾ per cent over the forecast period, which is noticeably lower than 2017 and 2018.

There are a number of global and domestic uncertainties around the forecasts. The potential for a further escalation in trade and technology tensions has increased the downside risk to the global growth outlook. The Chinese authorities continue to face a number of policy trade-offs and uncertainties remain about how they will be resolved. Accommodative global financial conditions may support growth more than expected, although potential also exists for a tightening in financial conditions that would lower growth.

Domestically, the near-term risks to growth are more to the downside. Some leading indicators suggest that employment growth could moderate by more than forecast, which could lead to lower than expected growth in household incomes and consumption. Conditions in the earlier stages of residential development remain weak, which raises the risk that dwelling investment will decline by more than currently forecast.

In the medium term, however, there are a number of upside risks that contribute to a more balanced outlook. In particular, the housing market appears to have stabilised sooner than previously expected which, combined with the impact of lower interest rates and tax cuts, raises the possibility that consumption and dwelling investment could contribute more to growth towards the end of the forecast period than previously expected. There are also a number of upside risks to the forecasts for mining activity towards the end of the forecast period.
It comes with a Futureboom!

Falling unemployment:

And rising inflation:

The Bank's outlook for growth in 2019 is hopeless. We're about to print GDP of about 0.7% for H1. To reach 2.5% for 2019 we'll need to suddenly accelerate to 0.9% per quarter, 1.8% for H2, or a tearaway rate of 3.6% annualised. This as:
dwelling investment busts;
unemployment rises;
households fret;
business investment is flat;
net exports run out, and
infrastructure flow falls.
Then we're going to miraculously stay at trend next year as the world falls apart around the trade war and Brexit, with both dropping a terms of trade crash on an Australia stuck at stall speed.
Who are they tying to kid?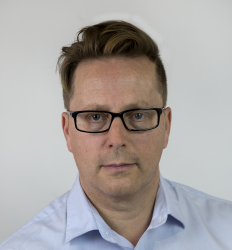 Latest posts by David Llewellyn-Smith
(see all)