As we know, developer Ralan has collapsed, via The Australian:
The collapse of the prolific east coast suburban apartment developer Ralan Group, headed by British-born William O'Dwyer, owing creditors at least half a billion dollars has highlighted the fragile state of the high-rise property market.

…The private Ralan Group specialised in high rise developments with a workbook of more than 3000 suburban apartments, but problems in the sector are widespread with Melbourne-based Stellar Group also put in receivership last month.

…Finance house Wingate told investors it had "a number of open debt positions" with Ralan but its position was secured by charges and mortgages over real property.
So, shadow banking losses are about to lift spreads for other developers and the crash get worse as it shakes out other over-leveraged players.
And there is another problem, last week at the AFR:
Hundreds of buyers who bought apartments off-the-plan from failed developer Ralan could lose deposits of as much as $70,000 or more, after they were used by the collapsed group to pay expenses, including interest on unsecured loans.

Joint Ralan administrator Said Jahani from Grant Thornton said the "majority" of purchasers of apartments in Ralan's $2 billion Ruby and Sapphire projects on the Gold Coast and Sydney's The Orchid in Arncliffe had entered into "side agreements" with two Ralan subsidiaries (controlled by founder William O'Dwyer) where their deposits were released "either in full or mostly in full" as unsecured loans to the developer.

"At this initial stage, we believe that the majority, if not all, of the deposits released to RCI [Ralan Capital Investments] have been used to fund the expenses of the group including payment of interest on unsecured loans," said Mr Jahani.
Depositors rank below a Westpac secured loan and the Wingate unsecured loan. As this news filters out into the market what idiot is going to buy off the plan henceforth? This is a doom loop.
Lawyers are licking their lips at the rich pickings of failure as a"washout" of leveraged developers transpires, according to Baker McKenzie, previously at the AFR:
…"Why? Because a lot of them are holding residual or unsold apartment stock, which impacts on cash flows and their ability to repay debt and press on with other new projects," he said.

"Auditors will be saying to these developers: you have to revalue this residual stock right down, leaving their balance sheets a smouldering mess…Some developers may then find they are in breach of financial covenants, pushing them into a stress or distress quickly."

…"Builders don't get paid and are the first to go broke. They owe money to all their subcontractors and so the distress spreads," Mr Walter said.
Ralan is now under investigation amid revelations that it did not hold off-the-plan buyers' deposits in a trust account, as required by law. The deposits were instead used to pay the failed group's expenses, including interest on unsecured loans.
The matter has been brought to the attention of Queensland's Office of Fair Trading, which will likely pursue legal action. In the meantime, hundreds of people who bought off-the-plan apartments could lose deposits of at least $70,000, and they will rank as unsecured creditors below a Westpac secured loan and the Wingate unsecured loan. From The AFR:
"The Queensland Office of Fair Trading has recently been made aware of administrators being appointed to the Ralan developments and is in communication with the administrators," said a spokeswoman…

Frank Higginson, a partner at Brisbane-based law firm Hynes Legal, said it was clear Ralan had not complied with Queensland property law.

"Deposit monies for all contracts in Queensland for off the plan units must be paid to the trust account of a lawyer or a real estate agent. End of story…

"Developers up here are very well trained and just know you simply cannot do it any other way."
This scandal could prove a fatal blow for the apartment market given already widespread concern over flammable cladding and faults. Seriously, which buyer is going to buy off-the-plan now when they cannot be sure that their deposits are safe, nor that their apartments will be built to standard?
This has "doom loop" written all over it.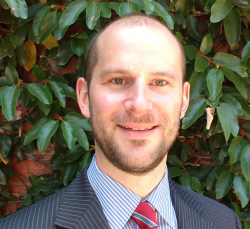 Latest posts by Leith van Onselen
(see all)