Here we go again. Prime Minister Scott Morrison has called for left-leaning activist group, GetUp, to be registered as a political party:
Prime Minister Scott Morrison has hinted at launching a fresh bid for an inquiry into GetUp's political independence, calling for the group to be "straight up" with voters.

Members of the coalition have long accused GetUp of being an arm of the Labor Party and The Greens, arguing the left-leaning activist group should be subjected to greater scrutiny under electoral funding and disclosure laws…

In February, the Australian Electoral Commission declared GetUp was not affiliated with any political party, saying the group's campaigns were mostly issue-based, rather than linked to a particular political force.

But Mr Morrison remains unconvinced.

"GetUp is no longer a wolf in sheep's clothing. GetUp is a wolf in wolf's clothing", he told reporters in Adelaide on Saturday.

"If they want to be in the political space – fine, [but] call yourself a political party," he said.

"You're against the Liberal Party we get that, that's okay. There's no problem with that. Just don't pretend you're independent."
This is hilarious stuff coming from the man who is the former National Manager of Research and Policy for the Property Council of Australia, which vehemently lobbied against Labor's property tax reforms and has been behind the Coalition's housing policies.
For example, Scott Morrison admitted that no modelling had been done on the Coalition's First Home Buyer Deposit Scheme and that Australia's property lobby was behind the policy. Moreover, the policy wasn't even passed through Cabinet, meaning it was a 'captain's call' with the explicit intention of supporting house prices:
"We want to see more first-home buyers in the market, absolutely, and we don't want to see people's house prices go down" – Scott Morrison, May 2019.
Given the Property Council is pulling Scott Morrison's strings, shouldn't it also be registered as a political party?
Let's also remember that several Coalition MPs have met with GetUp! in the past (see here and here):
GetUp! director Paul Oosting revealed to The Australian [Liberal MPs] Mr Wilson and Mr Zimmerman met left-wing campaigners GetUp! over same-sex marriage, while several government MPs have worked with the organisation in pushing a clean ­energy target…

Other moderate Liberal MPs, including cabinet minister Christopher Pyne, have also recently been exposed as having had secret meetings with the hard-left activist group…
In addition to the Property Council, the Coalition has strong ties to well-resourced industry organisations like the Business Council of Australia, the Australian Bankers Association, and the Minerals Council, all of whom spend millions of dollars influencing public policy (read Michael West's enlightening article here).
So it seems the Coalition only supports "free speech" when the subject matter is agreeable to its policy position.
Whatever the case, the Coalition's incessant protesting over GetUp! is likely to backfire. Giving the organisation so much exposure is only likely to result in more donations and members, empowering it even further.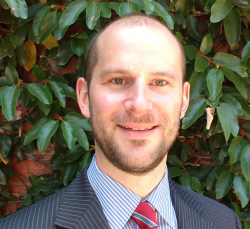 Latest posts by Leith van Onselen
(see all)