You've got to love the propagandists at the Property Council of Australia (PCA).
After the co-author of the Shergold-Weir report into Australia's building industry stated that she "wouldn't buy a new apartment" on Monday's Four Corners investigation, the chief executive of the PCA dismissed that there is a crisis, instead claiming that Australia's building standards are robust. From The ABC:
The co-author of a landmark report on how to fix Australia's building industry has declared she would not buy a newly built apartment, given the scale of the problems.

"If I was going to be investing in an apartment, I'd buy an older one. It's common sense, isn't it? It's just logical," Bronwyn Weir told a Four Corners investigation into Australia's building industry.

"I wouldn't buy a newly built apartment. No"…

"Probably the prevalence of noncompliance has been particularly bad, I would say in the last say 15 to 20 years. It's gotten worse over that period. And that means there's a lot of existing building stock that has defects in it.

"[The new reforms] won't improve existing building stock unfortunately. So there'll be legacy issues for some time and I suspect there'll be legacy issues that we're not even fully aware of yet"…

"Buying off the plan is a really tricky proposition at the moment"…

A recent study of apartment building defects in Australia by Deakin University and Griffith University found 97 per cent of buildings examined in NSW had at least one defect in multiple areas. In Victoria the figure was 74 per cent and in Queensland it was 71 per cent.

One of the study's authors, Deakin University's Nicole Johnston, told Four Corners previous calls for reform had gone largely unheeded.
"People have been jumping up and down about this for years and years and years," Dr Johnston said.

"There's been lots of committees formed, there's been lots of task forces, there's been lots of consideration around these, but really nothing has happened"…

The property industry disputes that there is a crisis…

The chief executive of the Property Council of Australia, Ken Morrison, told Four Corners "the overwhelming majority of people in the industry are doing the right thing and, in fact, there's great projects right across our cities".

"I think that statistic [on building defects] points to the fact that when you're doing something very complicated like building a high-rise apartment building, there are going to be things which need to get fixed up," he said.

Asked if he would buy a new apartment, Mr Morrison replied: "I would, absolutely. I think I would be a discerning buyer looking for quality, but absolutely I would."
This follows similar claims made recently on ABC's 7.30 Report:
JULIA HOLMAN: The lobby group representing property developers argues that Australia has some of the best building standards in the world.

KEN MORRISON: Purchasers should take heart from the fact that most issues are relatively minor.

The sorts of incidents we've seen in the media in recent months are quite rare and also, that if there are defects, then by law, builders have to come back and fix those defects at their cost and that system has been working well.
Why would the PCA say anything else? For the better part of 20 years, the development industry demanded more and more deregulation and the removal of "red tape" in the planning system to allow them to build bigger apartments faster. This, they claimed, would allow housing supply to respond to demand and help fix the housing crisis. So to acknowledge the problems would admit fault.
No matter how hard it tries, the PCA can't polish this turd. An unmitigated disaster is unfolding with literally hundreds of thousands of low quality apartments built this century. Many of these developments are now ticking financial timebombs for owners and taxpayers, who are collectively facing an estimated $6.2 billion of remediation works to rectify the faults.
Don't forget, the PCA is in ScoMo's DNA!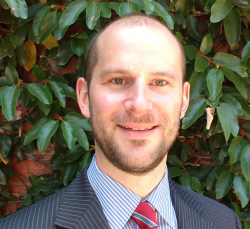 Latest posts by Leith van Onselen
(see all)