CoreLogic's August chart pack shows that the premium end of the market suffered the biggest declines in the year to July, but have also led the recovery over recent months: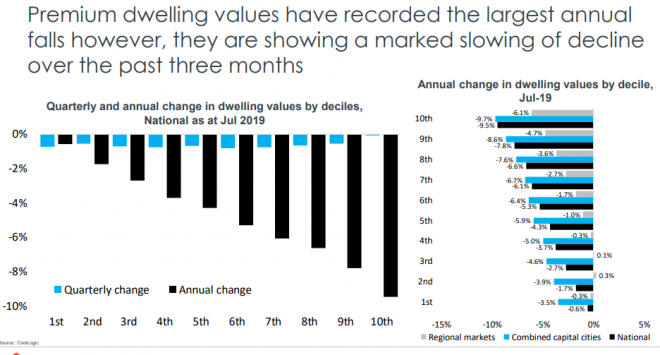 To add more colour, below is CoreLogic data examining price growth across the three broad market segments – bottom 25%, middle 50% and top 25%. This also shows that the most expensive properties have shown the most improvement, and are leading the nascent price recovery.
There are 1111 words left in this subscriber-only article.