The legislated increase in the superannuation guarantee continues to attract scrutiny, with former treasurer Peter Costello calling for the issue to be "thoroughly debated" in the Coalition's partyroom. He says increasing the guarantee from 9.5% at present to 12% by mid-2025 will have "very significant ramifications":
"This is an enormous decision and … should be thoroughly debated," Mr Costello told The Australian. "I'm not buying into (whether the rate should change) one way or the other but it is something that should be carefully considered becaus­e it will have very significant ramifications."
Meanwhile, Paul Keating has once again resorted to slander and lies, labelling Coalition MPs wanting the superannuation guarantee to be frozen at 9.5% "super deniers" and labelling claims that increasing the superannuation guarantee to 12% would stifle wages is "the great lie":
"It's demonstrably false because nobody since 2014 has had any increase in super, there's been no 2.5 per cent, yet wages have not increased at all," he told 7.30…

"It's like climate deniers. We've got a bunch of people in the Liberal Party who have always hated superannuation … they are super deniers," Mr Keating said.

"Someone said yesterday, pithily, they are like anti-vaxxers, they are against vaccine, you know?..

"If this is refused, essentially what a Liberal Government would be doing is pilfering, stealing, robbing the workforce of 2.5 per cent of income."
The only one lying here is Paul Keating. Because he himself has previously admitted that compulsory super is paid for by workers through lower wages:
The cost of superannuation was never borne by employers. It was absorbed into the overall wage cost… In other words, had employers not paid nine percentage points of wages as superannuation contributions to employee superannuation accounts, they would have paid it in cash as wages.
I mean, hello, is this memory loss?
The Henry Tax Review explicitly recommended against raising the superannuation guarantee, since it would lower take home pay and have a particularly adverse impact on lower-income earners:
"Although employers are required to make superannuation guarantee contributions, employees bear the cost of these contributions through lower wage growth. This means the increase in the employee's retirement income is achieved by reducing their standard of living before retirement…

The retirement income report recommended that the superannuation guarantee rate remain at 9 per cent. In coming to this recommendation the Review took into the account the effect that the superannuation guarantee has on the pre-retirement income of low-income earners".
Moreover, the Henry Tax Review warned that the budgetary costs of compulsory superannuation actually exceeds savings to the federal budget:
"An increase in the superannuation guarantee would … have a net cost to government revenue even over the long term (that is, the loss of income tax revenue would not be replaced fully by an increase in superannuation tax collections or a reduction in Age Pension costs)."
The Parliamentary Budget Office came to a similar conclusion in April:
"The increase in the superannuation guarantee to 12 per cent will likely lead to lower wage increases, shifting a greater proportion of earnings into the superannuation system".
As has the Grattan Institute:
Even slower wage growth will be the result of increasing compulsory superannuation contributions from 9.5 per cent to 12 per cent…

If compulsory super contributions go up, wages will be lower than they otherwise. And the cut to wages from raising compulsory super is big. Really big. By the time it's fully implemented in 2025-26, a 12 per cent Super Guarantee will strip up to $20 billion from workers' wages each year, or nearly 1 per cent of GDP…

[Moreover] both the short and long term, superannuation tax breaks cost the budget more than they save in pension payments:
Paul Keating needs to face up to the facts. Tax concessions on superannuation already cost the Budget an inordinate sum, and are growing rapidly. Raising the superannuation guarantee to 12% would mean they become an even bigger ($2 billion a year) Budget drain over time.
Meanwhile, it would do little to boost superannuation savings for lower income workers – those most likely to become reliant on the Aged Pension – given the lion's share of superannuation concessions would flow to higher income earners.
Raising the superannuation guarantee would merely heighten inequities already present in the system. It would rob younger (and lower paid) workers of much-needed disposable income and worsen the long-term sustainability of the Budget.
About the only winners from such a policy would be the superannuation industry, which would get to 'clip the ticket' on more funds under management and earn fatter profits. Paul Keating seems to care more about feathering the nests of the superannuation industry than ordinary workers and the long-term sustainability of the federal budget.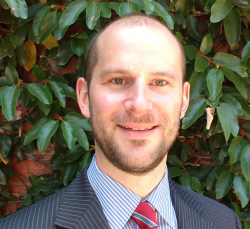 Latest posts by Unconventional Economist
(see all)