The rally roared higher as RBA cuts shifted forward on the trade war with yields at record lows across the curve: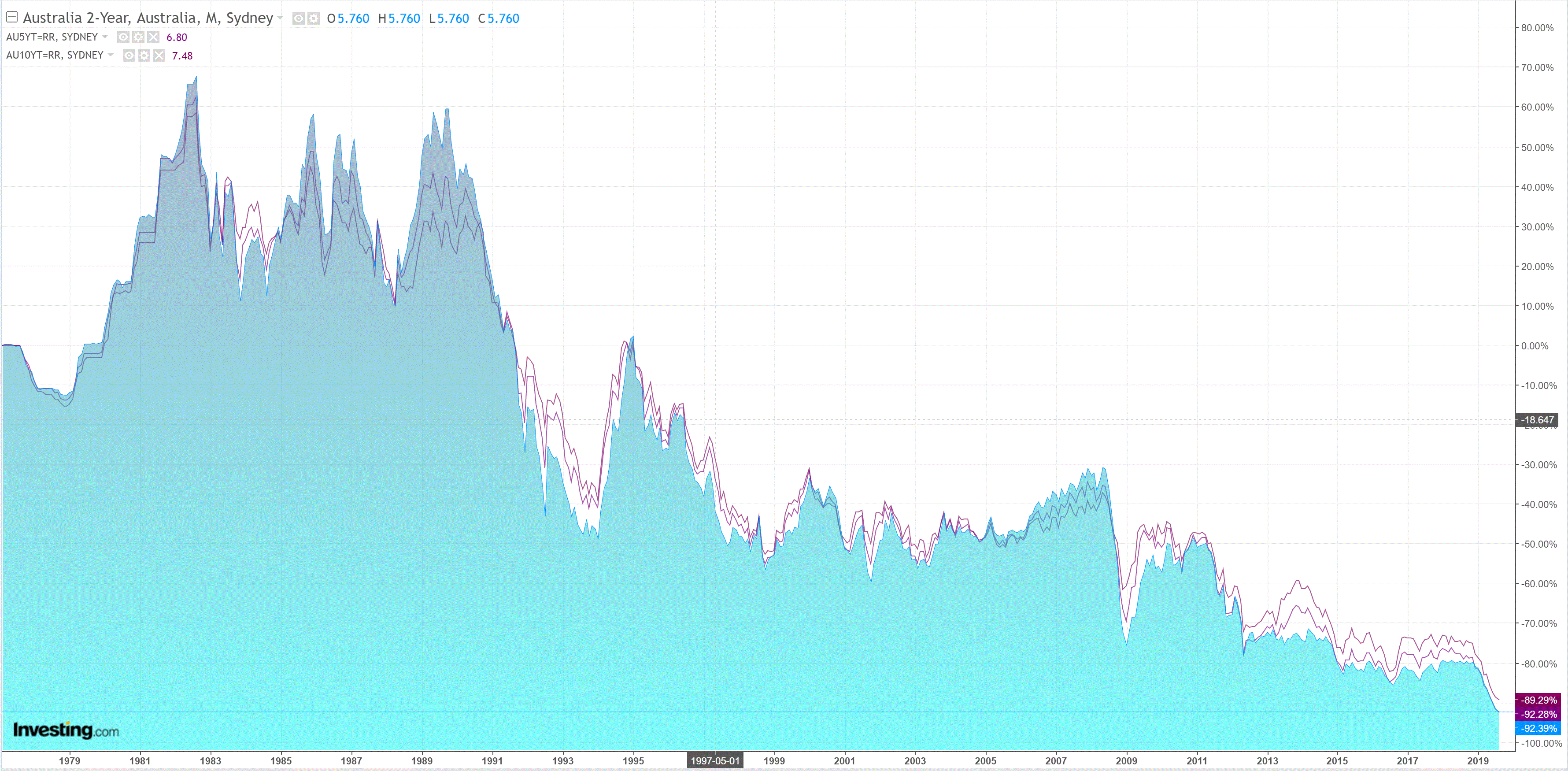 The curve is now inverted right out past the 7 year. The long end is flattening fast. Indeed the cash rate to 10 year is nearly inverted:
There are 409 words left in this subscriber-only article.