The rally roared higher as RBA cuts shifted forward on the trade war with yields at record lows across the curve: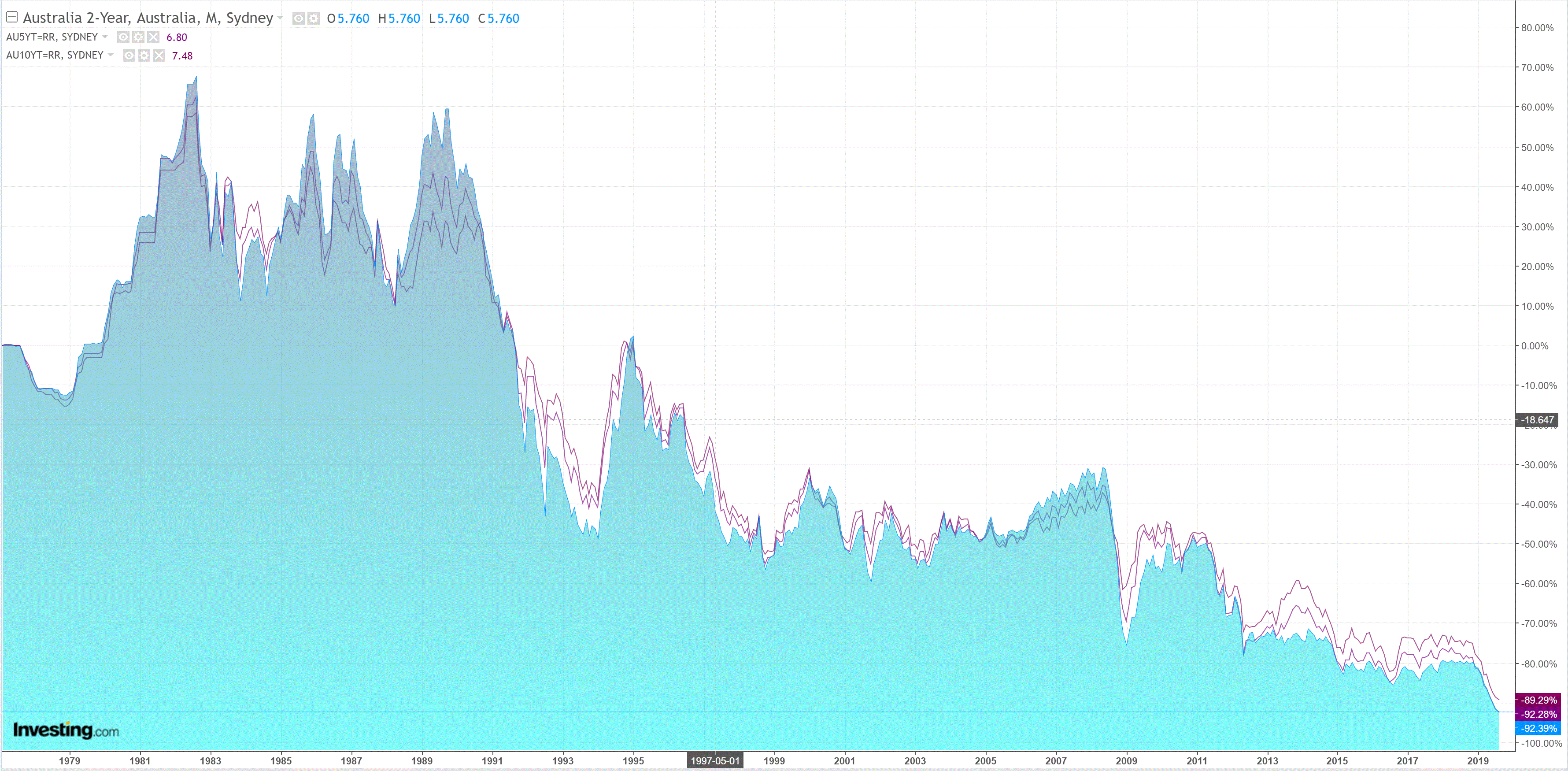 The curve is now inverted right out past the 7 year. The long end is flattening fast. Indeed the cash rate to 10 year is nearly inverted: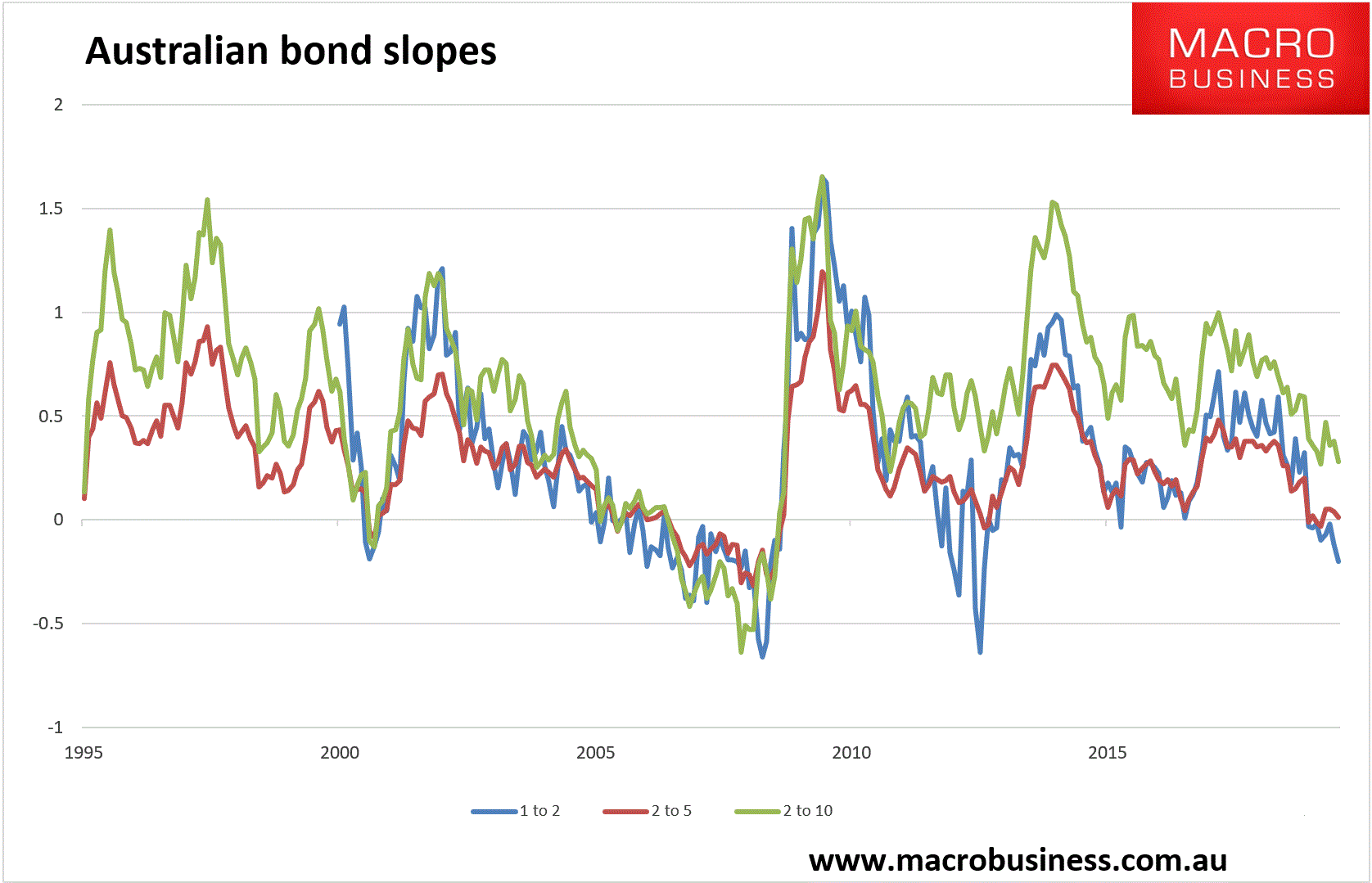 Spreads to the US actually tightened as its own yields cratered: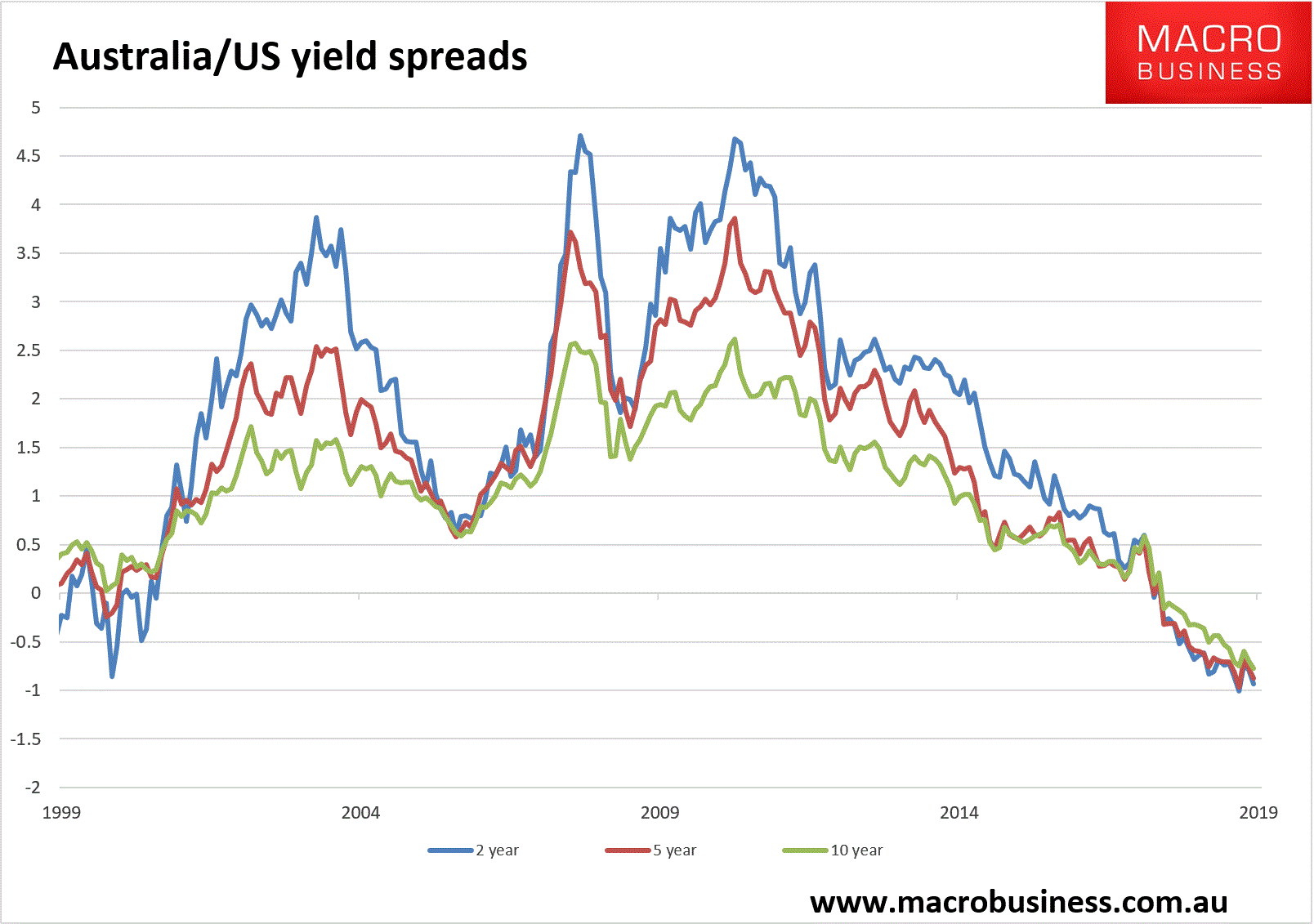 The bond market has now priced another rate cut. But there are at least two coming, maybe more depending upon where the RBA sees the zero bound, and unconventional policy.
Bonds are still cheap!
David Llewellyn-Smith is Chief Strategist at the MB Fund and MB Super. David is the founding publisher and editor of MacroBusiness and was the fouding publisher and global economy editor of The Diplomat, the Asia Pacific's leading geo-politics and economics portal.
He is also a former gold trader and economic commentator at The Sydney Morning Herald, The Age, the ABC and Business Spectator. He is the co-author of
The Great Crash of 2008
with Ross Garnaut and was the editor of the second
Garnaut Climate Change Review
.
Did you know the MB International Shares Fund has returned an average of 17.1% per annum and the Tactical Growth Fund an average of 10.4%? Register below to learn more:
Latest posts by Houses and Holes (see all)