What madness is this? Via The Australian:
NSW has given critical status to a second LNG import terminal as it seeks to avoid potential gas shortages hitting the state on peak demand days from 2023.

A proposed $590 million gas plant on Newcastle's Kooragang Island, which could supply up to 80 per cent of NSW's gas needs, will today be declared critical state significant infrastructure as NSW scrambles to ensure it has access to sufficient supplies ahead of the Liddell coal plant closure in early 2023.

"The terminal could be operational by 2022-23 and provide supply for gas-fired power stations, helping to manage energy security during the period in which the Liddell Power Station is scheduled to close," NSW acting premier John Barilaro said.
Yes it could. But it will come at a price. A very high price.
Right now LNG importers are shopping around contracts at $11Gj. The Asian spot price is $6Gj. The Australian spot price is $8Gj when it should be $4.50Gj under the ADGSM agreement.
The likelihood is that the ADGSM will still have have  price trigger added at $7Gj. Or, NSW could develop Narrabri with domestic reservation for about $8Gj.
Theoretically, LNG imports could arrive today for about $8Gj as well, if it were sourced on spot but that is not what the firms are offering.
So, a few points:
the LNG importers are already establishing price mechanisms based upon shortages not competitive markets;
this is unsurprising given some of them are also members of the gas export cartel;
once LNG imports are established, they will undermine any domestic reservation regime and become the marginal price setter for local gas permanently.
Now consider what will happen nest. VIC has heaps of gas. SA has heaps of gas. But both are being drained of it because southern gas is being pushed north to QLD for export. Mostly from the Cooper Basin but sometimes from Bass Straight as well.
This gas is cheap and abundant and sits right adjacent to NSW with pipelines in place directly from the Cooper. It was never supposed to be exported via QLD. It is third party gas sucked up by the export cartel when it discovered its own QLD coal seam wells were crappier than expected.
It costs less than $1Gj to extract. Yet, if we get LNG import terminals, the cheapest and most local to NSW will make a spectacularly stupid journey north to QLD, be frozen, sail south to NSW and VIC, be regasified, and piped for use at $11Gj. An 1100% mark-up thanks to a massive $80bn capital misallocation into white elephant export plants by the gas cartel and complete bastardry by regulators and governments.
In short, to even contemplate LNG imports is suicidal policy making. To endorse them is either corruption on the scale of treason or is outright lunacy.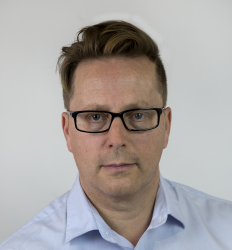 Latest posts by David Llewellyn-Smith
(see all)