Yawn! This making money business is getting boring. More record highs at the long end of the Aussie bond curve: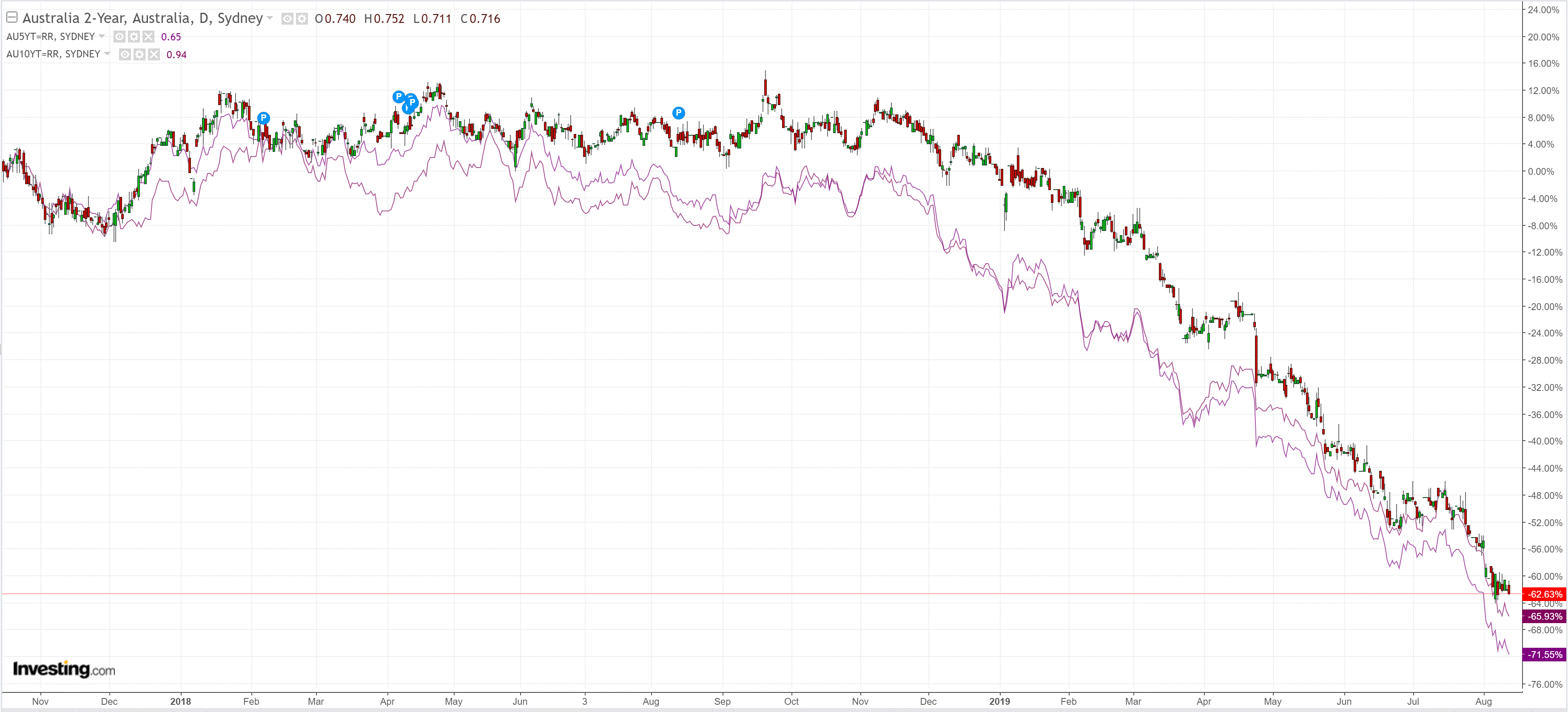 The curve continues to flatten and warn of elevated recession risks. The 15 year is only 5bps from inversion: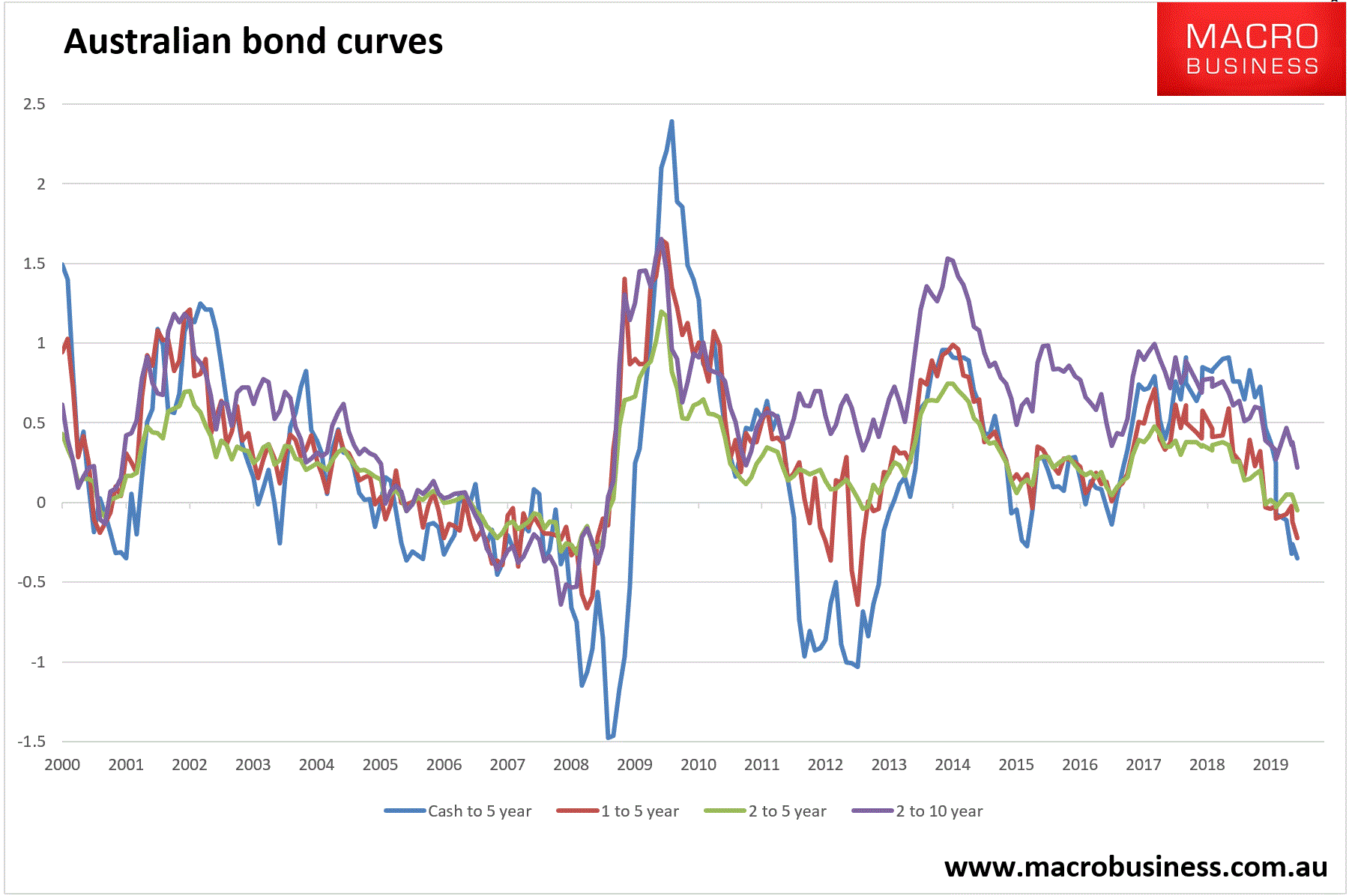 But the long end is being dragged down by a rampant US bond market so the spreads have flattened out: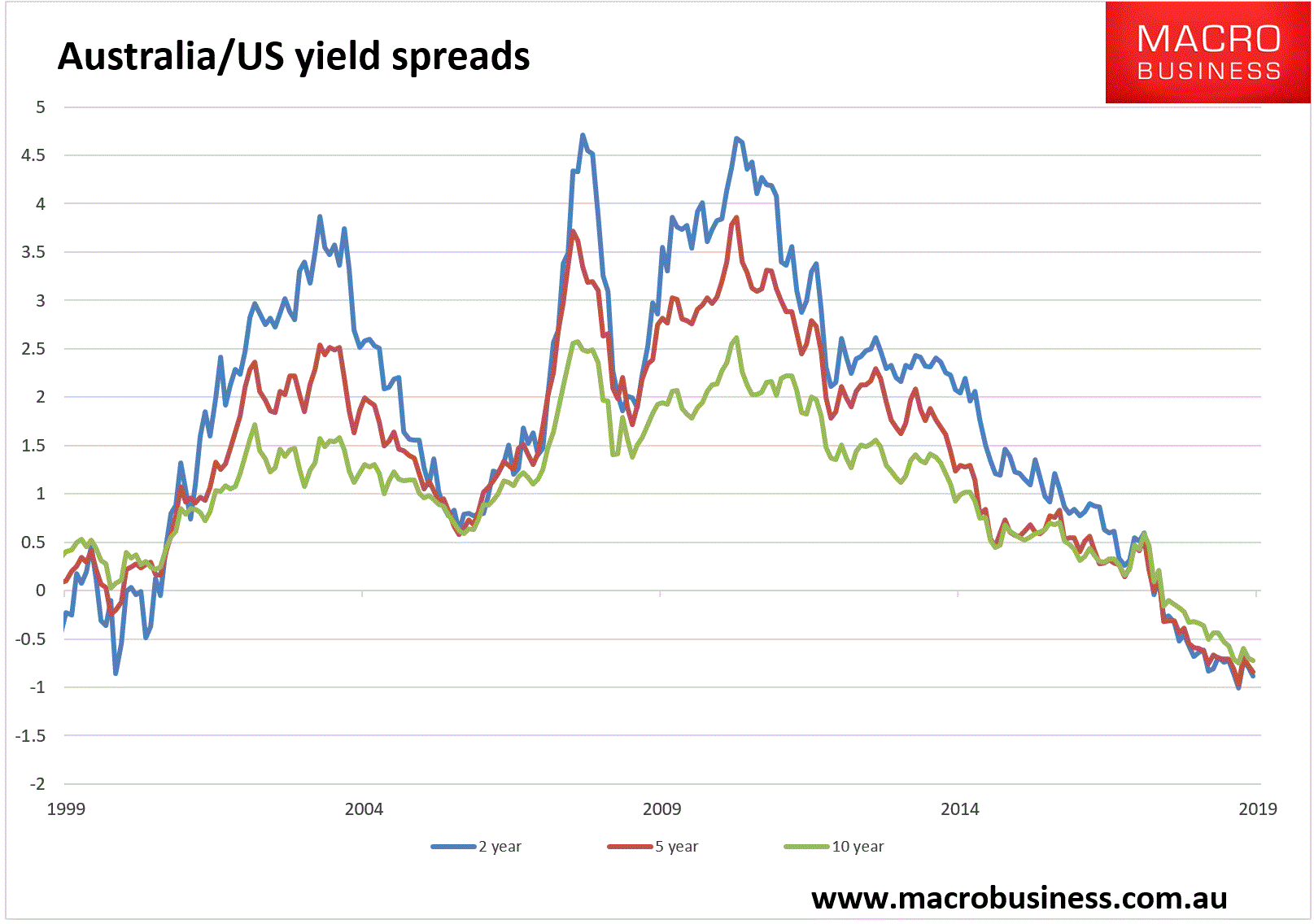 MOAR work for the RBA to do. Much MOAR.
David Llewellyn-Smith is Chief Strategist at the MB Fund and MB Super. David is the founding publisher and editor of MacroBusiness and was the founding publisher and global economy editor of The Diplomat, the Asia Pacific's leading geo-politics and economics portal.

He is also a former gold trader and economic commentator at The Sydney Morning Herald, The Age, the ABC and Business Spectator. He is the co-author of The Great Crash of 2008 with Ross Garnaut and was the editor of the second Garnaut Climate Change Review.
Latest posts by Houses and Holes (see all)