Susan Lloyd-Hurwitz, the CEO of Australia's largest apartment developer Mirvac, has demanded an urgent lift in building standards, labelling the crisis in defective units as "outrageous" and a "breach of faith". From The SMH:
"Of particular urgency currently is the need to raise building standards in Australia," she said.

Ms Lloyd-Hurwitz said it was "unacceptable" families who bought or rented apartments in good faith could find themselves without a home to live in and then face years of legal battles and substantial costs to rectify buildings.

"It's an outrageous situation as people bought them in good faith and now they have to battle through the legal processes," she said

"This breach of faith is more than just a transaction gone wrong. These homes represent the life savings and dreams of Australians who have invested their futures in those homes."

"People should be able to know that their homes are constructed safely, and that in the event something does go wrong, that they will have support and recourse."

She said Mirvac supported recommendations in the Shergold Weir Report and will continue to work with all levels of government and the Property Council to drive change across the industry.

"I don't think there needs to be [another] inquiry," Ms Lloyd-Hurwitz said.
I always find these types of outbursts from the property industry grating.
For the better part of 20 years, the development industry has demanded more and more deregulation and the removal of "red tape" in the planning system to allow them to build bigger apartments faster. This, they claimed, would allow housing supply to respond to demand and help fix the housing crisis. And now that these developments have turned pear shaped, they are demanding answers and action.
Fairfax's Elizabeth Farrelly summed up the false sincerity from the development industry last month:
In effect they insisted that legitimising rubbish housing was the key to affordability. Developers, went the unstated theory, couldn't be expected to do anything but gouge the market. To build anything affordable, therefore, they had essentially to be subsidised – with dodgy materials, permissive planning, outsize buildings, suspect certification and professionals more flexible than your average yoga-mat. They had to be allowed to produce crap.

Except that suddenly – 10 years on – these crap homes, for which almost all public protection has been ritually burned, don't look terribly affordable at all. In fact, they look like cynical, developer-fattening honey-traps set to impoverish families, communities, and the construction industry for years to come.

And suddenly they're all pretending they never pushed for it. Suddenly Meriton wants immediate reform to stop substandard buildings. The Urban Taskforce supports Shergold and Weir's calls for reregulation, clear materials standards and independent certification.
That's right. The development industry is an integral part of the problem. So for them to suddenly shed crocodile tears and demand urgent action is galling.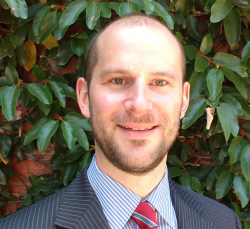 Latest posts by Leith van Onselen
(see all)