Via the AFR:
The chemical industry has issued a fresh call for government intervention to bring down east coast gas prices, backed by new findings that every petajoule of gas used by chemical makers supports 80 times more jobs and creates 33 times more economic value than the LNG sector does.

"We would like government to look at all options but, in the end in the short term, price is the main issue," Chemistry Australia chief executive Samantha Read said ahead of the release of a report on Tuesday that reveals the sector's importance for jobs and the economy.

…The government hinted it may still consider some form of pricing trigger in its east coast gas export policy – the Australian domestic gas security mechanism – given the measure has ensured more supply, but prices remain higher than many industrial buyers can afford.
Hurry up. Asian gas prices are still cratered at $6.20Gj while the local price yesterday was at $8.40Gj. The ADSM agreement of export net-back benchmarked prices for local use is around $4.50Gj.
The gas cartel continues one of the great thefts of economic history.
But there has been one change which bodes for the better. The Government has clearly now linked gas and power prices and its lackeys in the press have finally followed suit, via The Australian:
Wholesale power prices jumped across the national electricity market in the second quarter of 2019 due to a supply fall from Victoria's coal plants and reduced hydro generation combined with higher gas tariffs.

Prices on the spot market rose 8 per cent to $89 a megawatt hour for the three months to the end of June, compared with the same period a year ago, according to the Australian Energy Market Operator. Tasmania recorded a $21MW/h increase, with Victoria up $15MW/h, NSW steady and Queensland up $6MW/h.

The spike was triggered in large part by a 16 per cent lift in wholesale gas prices across all markets on the prior year to $9.67 a gigajoule, with Adelaide's $10.48 average the highest on ­record, driven by increased ­demand.
Let's get that price trigger into the ADGSM pronto and bring down power prices.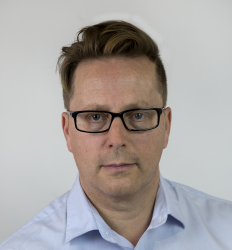 Latest posts by David Llewellyn-Smith
(see all)