Has it twigged? Via The Guardian:
Labor is claiming that Peter Dutton has lost control of Australia's borders, saying 80,000 people have arrived by plane to claim asylum since 2014.

The new line of attack against the Morrison government – spearheaded by the home affairs spokeswoman, Kristina Keneally – comes as the ALP prepares to examine unlawful migration to Australia and senator Kim Carr indicates Labor will oppose a Coalition bill to prevent asylum seekers who arrived by boat ever settling in Australia.

Carr told Guardian Australia the bill was "unnecessary, arbitrary in its application and discriminatory in its effect" after a Senate committee hearing on Thursday examining the bill, which will decide the fate of 3,127 people who were taken to offshore processing from July 2013.

On Thursday the legal and constitutional affairs committee heard from the Australian Human Rights commissioner, Ed Santow, that the bill "is not compatible with human rights" because its method of banning asylum seekers from ever coming to Australia is not a "necessary, reasonable or proportionate" method to deter people attempting to come by boat.
We can hardly call this a regime change but it might indicate that Labor is waking up a little to why it lost the election and what will be required to win the next one.
Labor lost the election in QLD. Fundamentally it has to come back to what QLDers voted for in the minor parties that handed ScoMo victory to understand why:
economic nationalism;
less progressive globalism;
less immigration.
These things may not be in the natural wheelhouse of today's Labor latte-sippers, but they do not need to be viewed as disastrous for the left. Indeed, the left can claim strong traditions in each, celebrating local industry, working class culture and ending the class war on weaker wages, higher asset prices and declining public services embedded in the mass immigration economic model.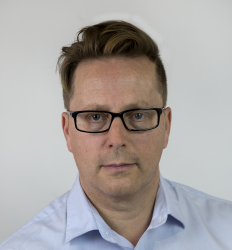 Latest posts by David Llewellyn-Smith
(see all)