Via the ABC:
Chinese billionaire Huang Xiangmo gave $100,000 in cash to a senior Labor Party official, in breach of electoral funding laws, an Independent Commission Against Corruption (ICAC) inquiry has heard.

The ICAC is beginning six weeks of public hearings to investigate whether NSW Labor received money from illegal sources.

Scott Robertson, the Counsel Assisting the commission, said the inquiry follows a complaint made to the Electoral Commission about money given to the party at a Chinese Friends of Labor fundraiser a fortnight before the 2015 NSW election.

The hearing has been told a key witness alleges Mr Huang, a billionaire property developer, visited Labor Party headquarters in 2015 and handed $100,000 in cash to then-NSW Labor General Secretary Jamie Clements.

The inquiry has also heard a witness who was to give evidence about illegal donations to NSW Labor took his own life the weekend before a scheduled private hearing.

Mr Huang's Australian visa was cancelled in February.

Mr Robertson said the $100,000 raised for the party that night was from 20 cash donations of $5,000 each which were all declared.

But he said during the course of a compliance audit the electoral commission became suspicious about the donations.

The dinner was at Eight Restaurant in Haymarket and, at the time, political donations in NSW were capped at $5,700 per source, per year.

Mr Robertson said the donations were mostly from restaurant staff — who investigators thought probably couldn't afford it.

They were also from relatives of restaurant owner Jonathan Yee and from other donors who had links to property developers.

The Counsel Assisting said two of the donations were made by people associated with Wu International Investments Pty Ltd, Mr Quanbeo (Leo) Liao and Mr Steve Tong.

"WU International is a property development company based in Chatswood," Mr Robertson said.

"Property developers are prohibited donors under NSW electoral law."

"These associations, along with the implausibility that restaurant workers would have the financial capacity to make lump sum donations of $5,000 or $10,000 led the Electoral Commission to suspect that the $100,000 cash was donated no behalf of a person or persons other than those who appeared in NSW Labor and Country Labor's disclosures," he said.

A door with the words "the eight, mastery of chinese cuisine" written on it.

The commission was told Mr Liao, who was a director at Wu International, took his own life the weekend before he was set to give evidence to the ICAC in 2018.

The Counsel Assisting said he left notes to his wife and business partner explaining his actions.

A note to his wife said: "The real situation was that I was involved in a political donation, using my own money on this donation, which did not directly show on my bank card and credit card."

He wrote that the prospect of having to give evidence to the ICAC reminded him of past events where his father was interrogated in China and ended up in jail.

"You know that all my life I've always been eager to excel, preserve my reputation or maybe it was because of integrity that I chose to take my own life," he wrote in the note.

The ICAC heard NSW Labor General Secretary Kaila Murnain told investigators Ernest Wong — a former NSW Upper House MP — had advised her Mr Huang was the source of some of the donations that night.
The long and sordid history of NSW Labor and the Communist Party of China (CCP) is well known. One might have hoped that the influence had been expunged after the Dastyari affair but it appears not. It has become a matter of life and death apparently, via Domain:
On Monday June 25 last year Quanbao "Leo" Liao was due give evidence at a compulsory private hearing about why he had donated $5000 in cash to the NSW Labor Party in 2015.

But the 67-year-old, who had a PhD in mining engineering from the University of NSW, didn't arrive at the Independent Commission Against Corruption's Elizabeth Street premises as scheduled. Tragically, he had taken his own life some hours earlier.

Leo Liao, as he was known, was the deputy general manager of property group Wu International. Property developers and their associates had been banned from making donations in NSW since late 2009.

On June, 15, 2018 Dr Liao was served with a notice to attend the compulsory hearing on 25 June.

Dr Liao left suicide notes for his wife and daughter, one of which was found by a colleague after his death, outlining why he had chosen to take his life.
Yet it all just rolls on behind closed doors, from the The Australian:
…According to leading academics and China watchers, the influence of Mr Huang and his ACPPRC organisation has now faded because of his role in the NSW Labor donations scandal, Mr Dastyari's resignation and the government's refusal to allow his re-entry to Australia after ASIO branded him a "spy".

It is claimed that another "front" group with links to China's ruling Communist Party called the Australia China Economic Trade & Culture Association is now more actively seeking to influence local politicians and seek support for Chinese government policies.

New NSW Labor leader Jodi McKay, previously linked with Mr Huang's ACPPRC, last week met with ACETCA leaders in Sydney.

…Alex Joske, a China expert at the Australian Strategic Policy Institute, said the ACETCA had increased its influence since Mr Huang's group was "exposed as a hub of influence with links to the Chinese Communist Party".

…"The public image of Huang Xiangmo's ACPPRC was damaged by the Dastyari affair," Professor Hamilton said. He said ACETCA seemed to have replaced ACPPRC as the Chinese Communist Party's main influence organisation in Sydney.

A spokesman for Ms McKay said yesterday there was nothing unusual about the meeting.

Asked whether she had concerns about reported ACETCA links to the Chinese Communist Party's United Front Work Department, the spokesman said Ms McKay would not have agreed to a meeting if she were concerned.

"Almost a quarter of Jodi's seat of Strathfield are Chinese Aus­tralians," he said.
It is always important to distinguish between the CPC and Chinese peoples. They are not the same.
That said, what madness led NSW Labor to appoint a leader beholden to the Chinese diaspora at a time when deglobalisation is clearly driving a reorientation of geopolitical allegiances?
Perhaps it's just unlucky that their best leader happened to occupy an ethnic Chinese electorate.
Or, they wanted to repair relations with the Chinese community after the damage done by Luke Foley and Michael Daley telling the truth about the mass immigration economic model.
Or, there is still fire behind the persistent bribery smoke.
I can't give a decisive answer and that is unacceptable.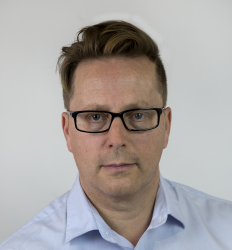 Latest posts by David Llewellyn-Smith
(see all)