An Infrastructure Australia audit of the nation's requirements across areas like roads, rail, schools, electricity and water has found that almost two-thirds of the burden from population growth will fall on the mass immigration epicentres of Sydney and Melbourne. The report also predicts that traffic delays on roads and public transport will balloon despite $200 billion of new infrastructure investment. From The SMH:
"This infrastructure boom that we are in is the new normal," she said. "If we don't continue this investment, the costs of congestion will double."

The biggest cost of the congestion is found on the major roads into Sydney and Melbourne, with travel times and delays expected to soar…

The cost of all this congestion was expected to double to $15.7 billion annually over the next 12 years. For those using public transport, the cost of crowding on trains and buses was expected to reach $223 million compared to $68 million today.

The congestion costs take into account the expected benefits to flow from $200 billion in major construction work already under way or planned in major cities, putting pressure on state and federal governments to ramp up activity.
The below graphics summarise these escalation of these costs to 2031: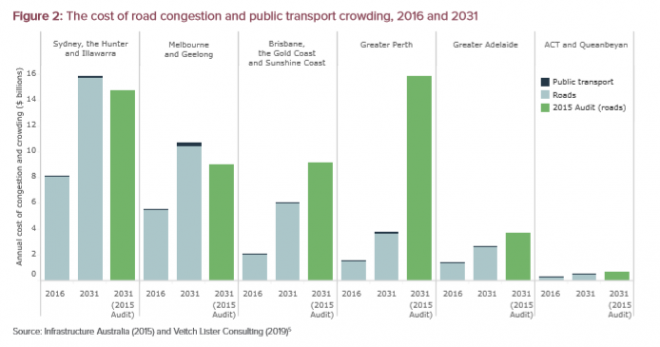 Schools will also become increasingly crush-loaded, whereas energy and water will come under increasing stress:
"Without changes to the way demand is evaluated and new capacity provided, schools in fast-growing cities will be unable to meet growing demand, risking reduced quality of education outcomes," Infrastructure Australia found.

Policy failures in energy, particularly around electricity and gas, had pushed up the cost of living for many households, with a risk of this being repeated in the supply of water unless changes were soon implemented. It noted that Australia was unlikely to reach its Paris greenhouse gas reduction goals…

"The combined impacts of climate change, population growth, rising community expectations and ageing networks mean that costs of providing services are likely to put upward pressure on household budgets over coming years," the agency said.
Infrastructure Australia's CEO, Romilly Madew, also states that the massive infrastructure investment to date has merely played catch-up and bottlenecks continue to worsen:
"Despite their scale, recent investments in transport infrastructure in our fast-growing cities is largely playing 'catch-up' rather than providing additional capacity that will support substantial future growth," it said.
So, the giant Australian Ponzi scheme rolls on. Import millions of people, then insist Keynesian solutions are the only way to solve the population crush in what were once lovely uncongested homes for Australians.
With both Sydney's and Melbourne's populations projected by the ABS to roughly double to around 10 million people over the next half century, the infrastructure situation will obviously get much worse: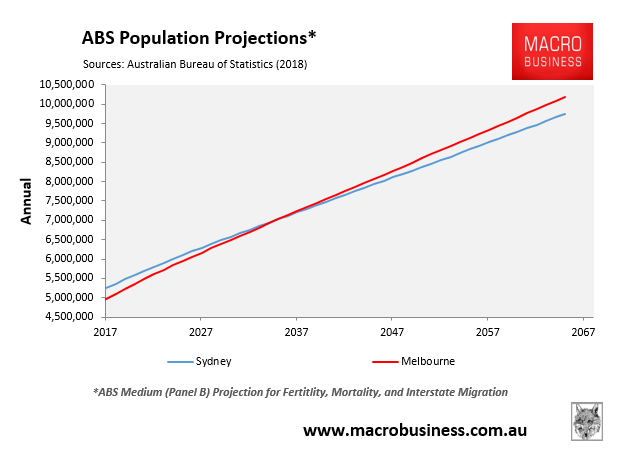 The obvious first best solution is to significantly cut immigration. Even Infrastructure Australia admits that we cannot build our way out of this mess.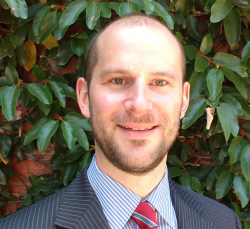 Latest posts by Leith van Onselen
(see all)