No wonder trust in Australia's politicians and institutions is at an historical low. From 10 daily:
Labor and Coalition politicians stitched up a deal to protect themselves from being kicked out of Parliament.

In April, in the dying hours of the last Parliament, with the Federal Budget being debated and the election about to be called, Labor and Coalition politicians got the deal done.

Labor senator Deb O'Neill said the elimination of 15 MPs and Senators over citizenship issues had "plagued this Parliament and this democracy."

But the solution agreed with the Coalition essentially sidelines the High Court, not just on citizenship but on every other Constitutional ground for politicians to be disqualified.

"Basically it's another grubby deal between the Government and the Opposition to protect their own in the Parliament," independent MP Andrew Wilkie told 10 News First.

Section 44 and 45 of the Constitution disqualify people from Parliament on a range of grounds, including foreign citizenship, being bankrupt, having pecuniary interests involving Commonwealth funds and being a criminal subject to up to a year in jail.

The changes, snuck through on April 3 and 4, effectively prevent any shrewd politician from being thrown out on those grounds.

No longer can Parliament directly refer ineligible MPs and Senators to the High Court for judgement. They must now be referred to the House of Representatives' Privileges Committee or the Senate equivalent…

Without a High Court judgement, the suspect politician can remain in Parliament.

"I think that's a very significant development in this country when parliamentarians think they can sideline the High Court," Wilkie said.
It's time to drain the swamp!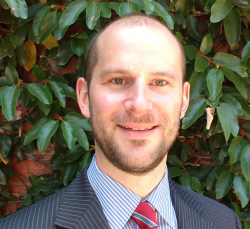 Latest posts by Unconventional Economist
(see all)