Yes, it has happened, via Domain:
Clive Hamilton has slammed left-wing activists on Australian university campuses as "useful idiots" of the Chinese Communist Party, after a Greens student group belatedly reversed its opposition to a protest against the Confucius Institute's impact on academic freedom.

The outspoken author has also called on intelligence authorities to investigate whether mainland Chinese students who clashed with Hong Kong students at a University of Queensland protest were acting at the behest of the Chinese consulate, in breach of foreign interference laws.

Professor Hamilton said Greens and Socialist Alternative students who accused protesters of racism and demanded their event be shut down were "engaged in a kind of performative wokeness" that failed to understand the threat to Australia's democratic freedoms.

"They are naive radicals who are playing with fire, and they will get their fingers badly burned," he told The Sydney Morning Herald and The Age.

…The University of Queensland Greens signed a statement drafted by Socialist Alternative in the lead-up to the July 31 protest, saying that "we are concerned that this demonstration will further entrench nationalist divisions both amongst Australian and Chinese students".

"We believe the campaigns around Australia led by domestic students not from oppressed backgrounds against the Confucius Institutes are hyperbolic, racist beat-ups, sowing fear and suspicion towards ordinary Chinese students and workers," the statement said.

"Australian students are not 'under threat' from Chinese influence."
Is that right. Try the University of Sydney, also at Domain:
Chinese international students now dominate campus politics at the University of Sydney, which has long been a breeding ground for political luminaries including Gough Whitlam, Tony Abbott and Malcolm Turnbull.

Today, the presidencies of the student representative council (SRC) and the Sydney University Postgraduate Representative Association (SUPRA) are both held by candidates from Chinese international student blocs as are about half of the elected positions on student union boards.

…Such is the rancour between factions on campus, including Advance and Panda as well as domestic student groups, that the August SRC council meeting was cancelled because council staff deemed the level of hostility between all sides "unsafe", according to student newspaper Honi Soit.

…On the question of democracy in Hong Kong that has rocked other campuses, leading to physical clashes at the University of Queensland and the intimidation of at least one pro-democracy protester via threats to his family in China, both Mr Sun and Mr He are cagey.

Mr He said he could not "express any opinion on any of these things" and could not say how other Panda supporters would think about the issue while Mr Sun said he would "encourage representatives from my faction to vote upon their conscience. People have arguments on both sides, so it's complex."
That is code for "I am captured" or "I'm too afraid to say".
Or UTS, at The Australian:
Academic staff at University of Technology Sydney refused to hand over personal details, including their passport numbers, after China's Education Ministry demanded the information to continue a course for visiting students.

Science faculty associate dean for international partnerships ­Graham Richardson told 21 UTS academics they were required to disclose their passport numbers and dates of birth "as part of the ongoing review of this program" by the ministry.

"You may be concerned by the request for your passport number," he said in an email obtained by The Australian. "In China, all citizens have an identity card. As we don't have these in Australia the next best ­option for them is your current passport number."
This is our universities. The supposed bastions of free speech. Of frank and fearless debate. The cradles of our future leadership for our democracy.
They are being bred to Communist Party of China dictates with the ringing endorsement of Greens' "useful idiots".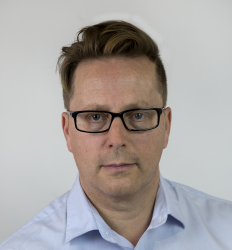 Latest posts by Houses and Holes
(see all)