The Grattan Institute has released a new report, entitled Risks and rewards: when is vocational education a good alternative to higher education?, which recommends that male students with lower school results would be better off doing vocational education and training (VET) rather than going to university:
Vocational diplomas in construction, engineering, and commerce typically lead to higher lifetime incomes than many low-ATAR university graduates are likely to earn, especially those with degrees in popular fields such as science and humanities.

Especially for low-ATAR men, some vocational alternatives to university are worth considering. Schools need to give them better career advice alerting them to these possibilities – and governments should end funding biases against vocational education.

But vocational education alternatives for women are less attractive… Teaching and nursing are popular university courses for low-ATAR women, and often lead to stable careers. These students are unlikely to do better in a vocational education course…

For lower-ATAR men, a few vocational education courses would probably increase their employability and income. But for lower-ATAR women, higher education is almost always their best option.

Higher education has expanded rapidly in Australia over the past 20 years, but vocational education has flat-lined.

This has led to concerns that students, especially lower-ATAR students, are being encouraged to enrol in higher education and to overlook potentially better-paid vocational education alternatives in fields with good job prospects…

A good tertiary education system steers prospective students towards courses that increase their opportunities and minimise their risks. Australia's post-school system does not always achieve this goal.
Nothing we don't already know. Australia's demand-driven university system pushed too many low performing students into university instead of VET and TAFE. And this has led to an oversupply of professionals, but too few technicians and tradesman.
The situation needs to be reversed.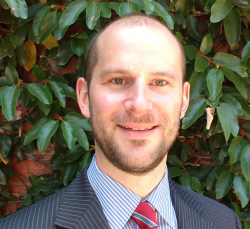 Latest posts by Leith van Onselen
(see all)