Federal Immigration Minister David Coleman is to release details of its Global Talent Scheme (GTS) visa program today, with visas for 5,000 "high-skilled" people from around the world to be fast-tracked each year. Coleman says the Global Talent Independent Program will focus on no more than five or six sectors, with fintech, quantum computing and agtech some of the sectors to be targeted. The 5,000 migrants to be targeted under the Global Talent Independent Program will be included in the current annual skilled migration cap of 70,000. From The AFR:
Immigration Minister David Coleman will announce the Global Talent Independent Program today and will seek the advice of a small panel of Australia's high achievers in the fields of academia and business over which industries to pursue…

They will be tasked with scouting and recruiting people with advanced degrees or experience from leading global institutions such as MIT, Stanford and Oxford. Potential sectors that will be targeted include agricultural technology, fintech and quantum computing…

"The goal of the Global Talent program is to help develop Australian companies in high-growth industries," Mr Coleman said…

Mr Coleman said that over time the scheme "has the potential to have a transformative impact on the Australian economy".
Under this GTS, two visa streams are available to fill "specialised" positions. Established businesses with a turnover of $4 million can apply for up to 20 visas for migrant workers annually, whereas start-ups in the science, technology, engineering and mathematics field can apply for five.
The list of established companies already taking advantage of the GTS is provided below: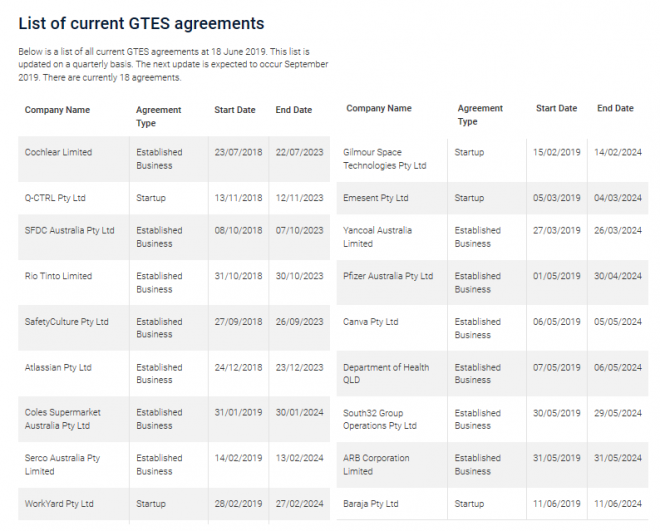 According to the Department of Home Affairs' Fact Sheet on the GTS, established businesses must pay a minimum salary of $180,000. Thus, these visas are reserved for highly skilled and highly paid migrants to fill genuine skill gaps across the economy. They should be encouraged and meet the threshold of genuinely skilled migration.
However, the start-ups scheme contains the same low salary floor of $53,900 as other "temporary skilled shortage" (TSS) visas, require "at least 3 years work experience directly relevant to position", and provides a "transitional pathway to permanent residence after 3 years". Therefore, these visas could be used primarily to employ cheap migrant workers and to undercut Australian workers' wages and conditions. Given the appallingly low salary floor, these visas do not meet the threshold of genuinely skilled migration and should be discouraged.
Hopefully, the 5,000 GTS visas being issued annually relates mostly to the established business stream and is used primarily for the purposes of gaining genuine high skilled talent.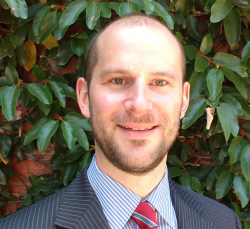 Latest posts by Leith van Onselen
(see all)